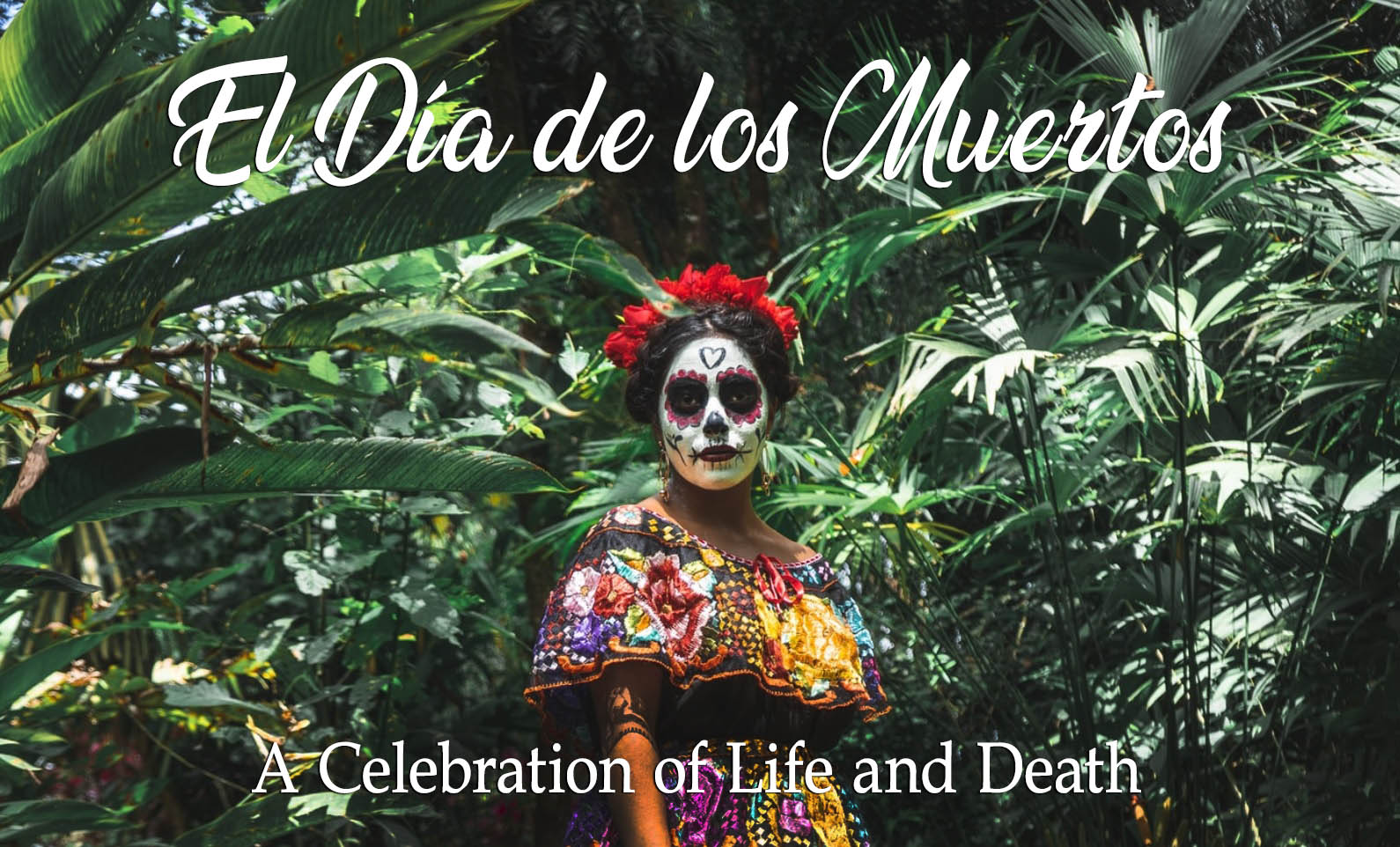 -By Lissette De la Cruz
The Day of the Dead is not spooky, somber, nor is it a Mexican version of Halloween. While the days are close together, it is a day that originated within Mexico and is widely celebrated throughout Latin America. El Día de los Muertos or "Day of the Dead" is recognized Thursday, October 31 through Saturday, November 2. Those who honor this tradition, believe that past souls visit from the heavens to spend time with their families. On November 1, El Día de los Angelitos or Day of the Little Angels, are first to visit, and on November 2, El Día de los Difuntos, adults join the celebration.
During El Día de los Muertos, families create an ofrenda, or an offering in the form of an altar to honor their deceased relatives. Offerings are usually a colorful display of personalized items such as photographs, foods, baked pastries, and candles. Made to welcome those who have been lost, families celebrate this tradition by spending time together with food, music, and partaking in activities their loved ones enjoyed when they were living. The result is an unforgettable celebration filled with bright, colorful and exciting festivities!
"One time a year, our departed come back to celebrate with us."
There is a strong importance in food offerings to honor the lives of those who have passed. Some significant items included in private family altars are salt to purify the spirits of traveling loved ones and water to quench the thirst of the deceased after their long travels to reunite with their families. Some other popular dishes to enjoy during the holiday are Mole, Pan de Muertos or Bread of the Dead, soups, and tamales. As well as the favorite dishes of those who have passed. Although, they are known to only indulge in the aromas of the offered food.
Along with food, other symbolic offerings are Marigolds, the commonly used flower known to represent evanescent life. This beautiful flower is known to guide loved ones back to their families. Another customary offering are candles, which are lit for each deceased relative as the candles light the path back to their families. Many families visit graveyards during this time to clean tombstones and leave flowers and candles to welcome the deceased back to the world of the living.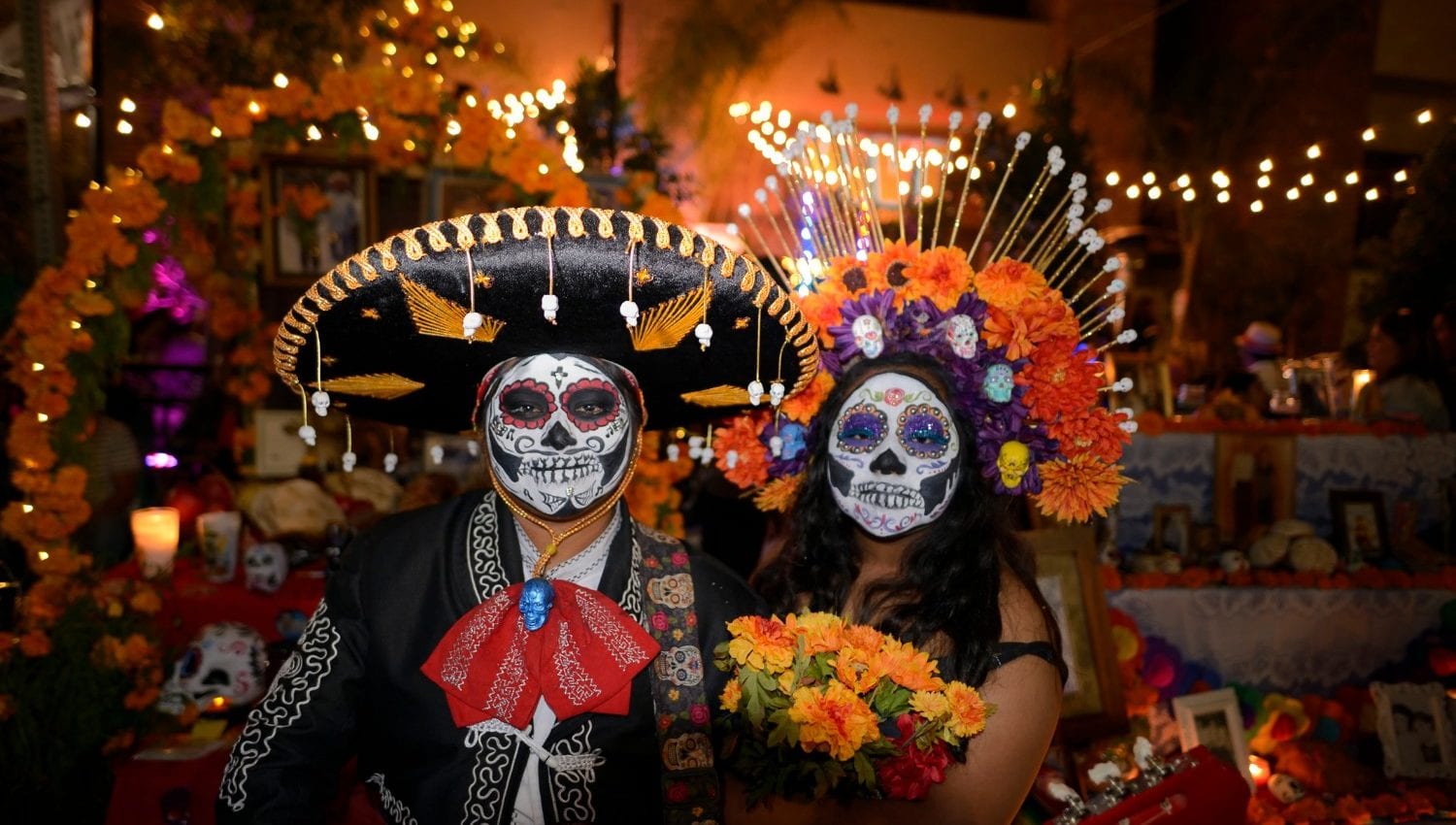 "Our dead are never dead to us, until we have forgotten them."
As for the skulls that are predominately seen during El Día de los Muertos, they are known to give a good-humored nod to the idea of death. This time of the year, families choose to celebrate death as a beautiful thing instead of something to fear. They welcome back their loved ones with open arms for the chance to reminisce on times well spent and remind themselves how very much alive they remain in their hearts.
The Scott County Public Library invites the Scott County community to celebrate Día de los Muertos with us! Patrons are welcome to bring photos of their loved ones and to help create Día de los Muertos inspired crafts for our library altar displayed behind our Information Desk.
References:
https://dayofthedead.holiday/
https://www.inside-mexico.com/the-day-of-the-dead-ofrenda-2/