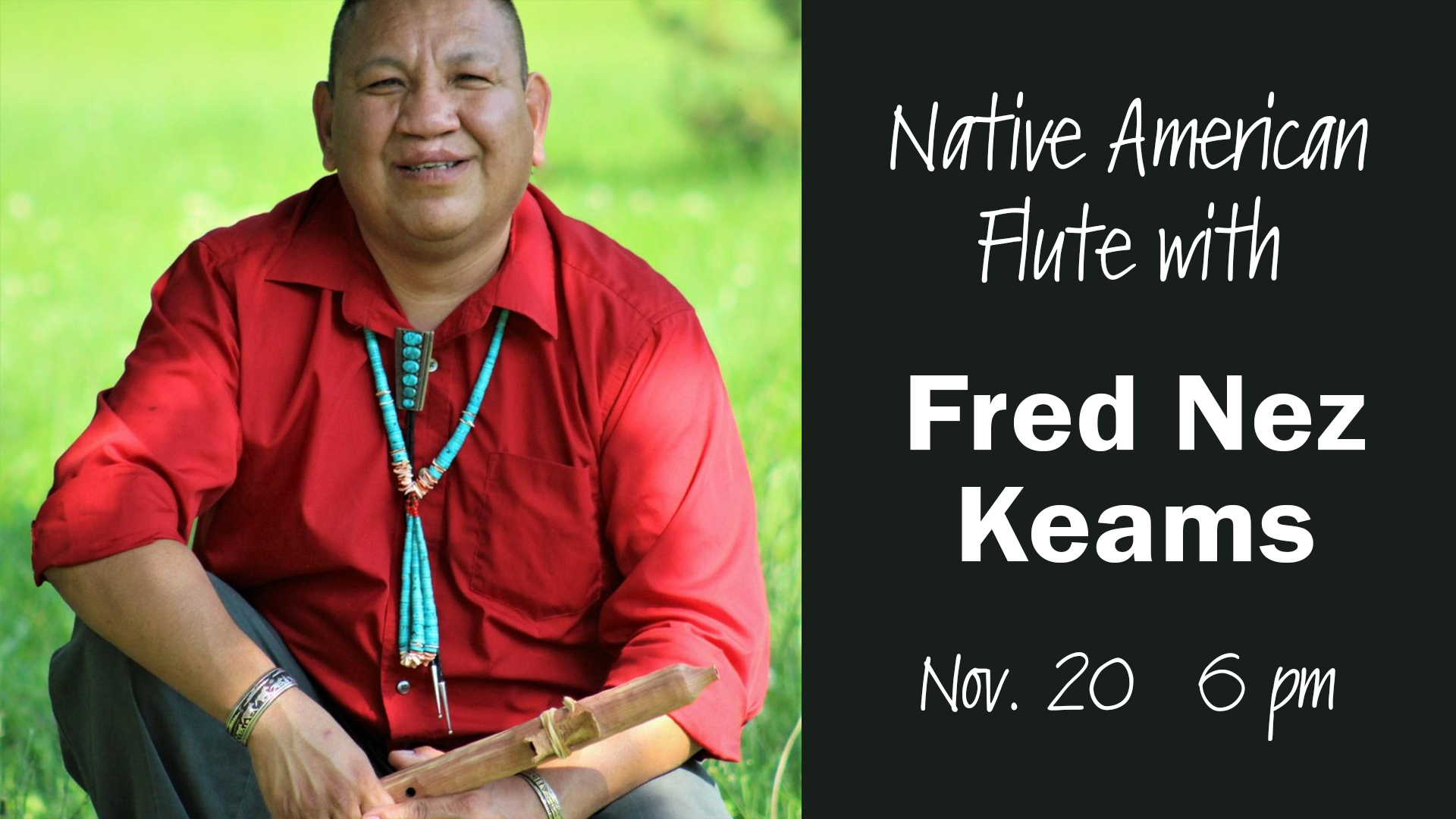 November was National Native American Heritage Month. It provided the perfect opportunity to celebrate the culture, history, and accomplishments of Native Americans.
The Scott County Public Library had the great pleasure of presenting a Native American Flute Concert performed by Fred Nez-Keams. Patrons spent a peaceful evening listening to the sounds of the Native American flute paired with other instruments. Fred is a member of the Navaho nation. He brought a piece of his history and culture alive by sharing his beautiful music with us. You can hear Fred Nez-Keams again on January 12th during one of our regular Sunday Sounds programs. Sunday Sounds is a musical tradition here at the library, where you can listen to local musicians in the Next Chapter Café every Sunday from 2-3 pm. These programs are perfect for the whole family to enjoy and we hope to see you there.
The Scott County Public Library invites everyone to continue to learn more about the many traditions Native Americans celebrate in their lives. You can learn more by exploring our large collection of books on the subject.
References: