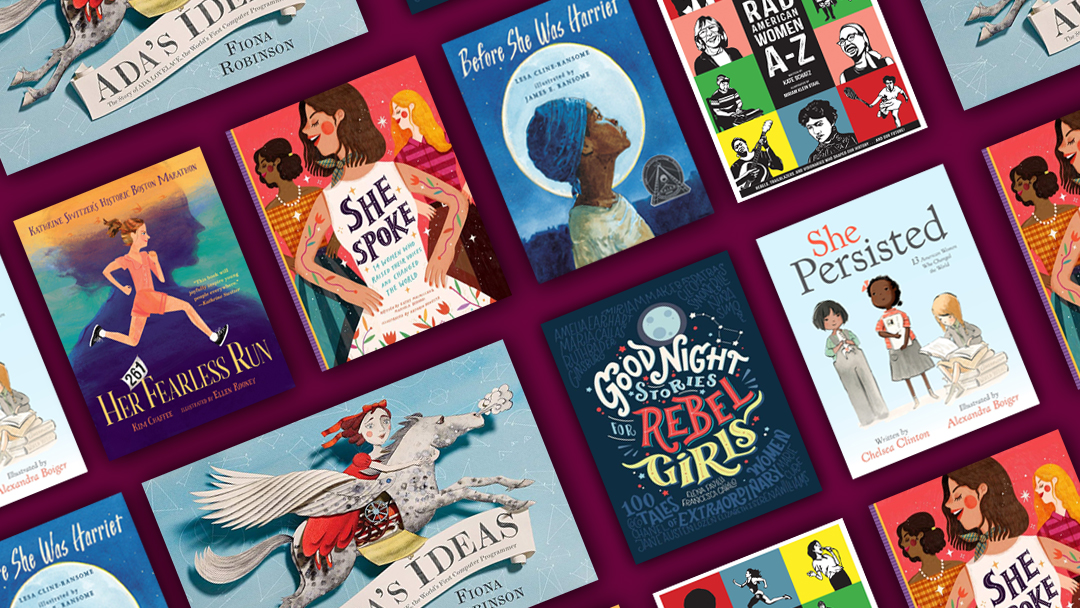 From women activists speaking up for equality and gaining the right to vote to those who fought to end slavery, women have changed the world. During Women's History Month, learn about these influential figures and events with this reading list for young readers, especially girls. These must-read books about women in history includes biographies, memoirs and historical narratives that are sure to inspire.
Explore these titles and more of our large collection of women in history books at the Scott County Public Library!
Ada's Ideas: The Story of Ada Lovelace, the world's first computer programmer
A compelling portrait of a woman who saw the potential for numbers to make art!
Before She Was Harriet: The Story of Harriet Tubman
An evocative poem and stunning watercolors come together to honor a woman of humble origins whose courage and compassion make her a larger than life hero.
Good Night Stories for Rebel Girls: 100 Tales of Extraordinary Women
The New York Times bestselling children's book is packed with 100 bedtime stories about the life of 100 extraordinary women from the past and the present, illustrated by 60 female artist from all over the world.
Her Fearless Run: Katherine Switzer's Historic Boston Marathon
Kathrine Switzer changed the world of running. This narrative biography follows Katherine from running laps as a girl in her backyard to becoming the first woman to run the Boston Marathon with official race in numbers in 1967.
Rad American Women A-Z
A book for children – and their parents, teachers, and cool grown-up friends – documenting America's famous and unsung heroines.
She Persisted: 13 American Women Who Changed the World
A celebration of 13 American women who shaped our country through their tenacity, sometimes through speaking out, sometimes by staying seated, sometimes by captivating an audience.
She Spoke: 14 Women Who Raised Their Voices and Changed the World
Through succinct profiles, stunning portraits by illustrator Kathrin Honesta, and the original voices of these women. She spoke will inspire readers of all ages to share their own truths and change the world.