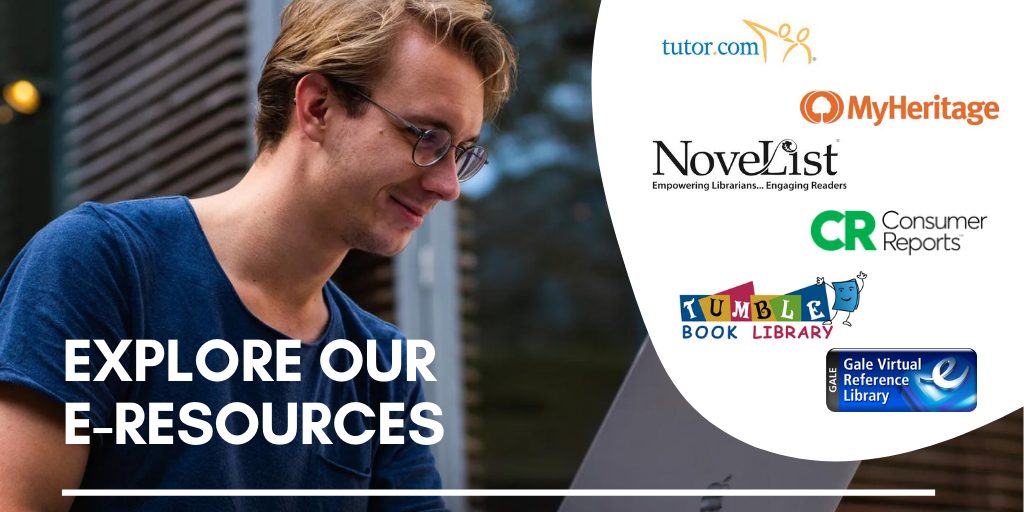 "I think we are very fortunate to have this library! It is so full of technology and tons of information." – Deborah Rankin, Georgetown, KY
The library's door is a gateway to information and your library card is your passport to a wide variety of electronic resources that are not typically available to the general public.  With them you can:
Learn a language
Read news articles and historical documents
Access full-text encyclopedias, almanacs and specialized reference sources
Take video courses to spark creativity and grow your business
And, remember that your SCPL card gives you 24/7 access to over 200,000 downloadable ebooks, audiobooks, movies, and magazines. Enjoy and learn with our "virtual" library wherever you are, whenever you wish. If you do not have your FREE Scott County Public Library card, register online or visit us in person!
"I am a graduating senior in college and needed help in writing a good resume and personal statements. I turned to SCPL's e-resources, "Job & Career Accelerator" to search for jobs and internships, and to build my resume, cover letter and more. I'm proud to be a patron of the Scott County Public Library!" – Dakota Mullannix, Georgetown, KY