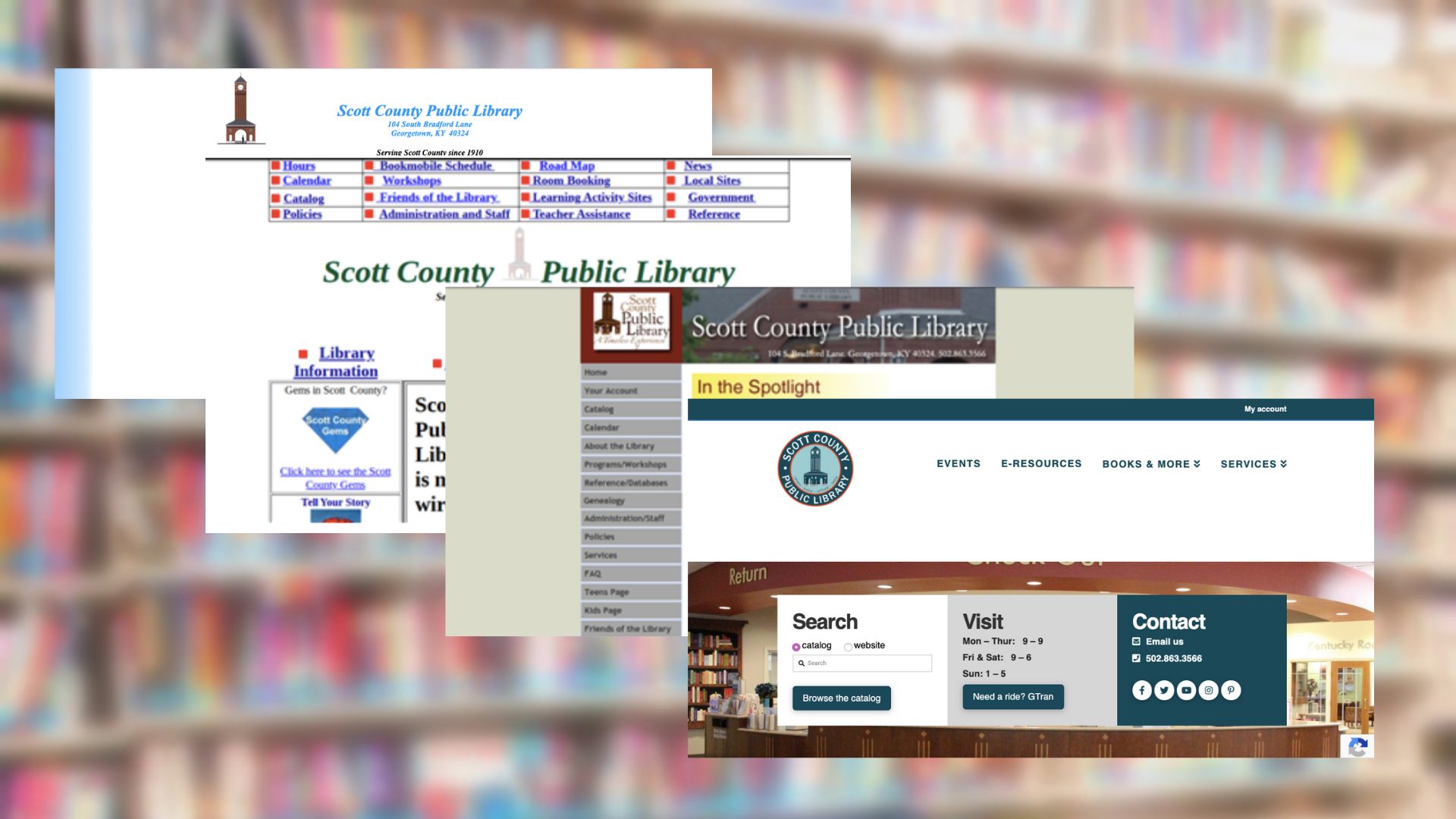 Scott County Public Library has a long history in the county. We used to be on Main Street and have four parking spots out back. In 2000, we transitioned to a larger building with more parking and services for our community. It has been over 20 years in our new building serving a community we love.  
You may notice that our website looks a little different than before. We have improved our website to help you find all the resources that you need online during this time. Our website has gone through many changes over the years.  
Using the Wayback Machine anyone can look at the internet of the past. https://web.archive.org/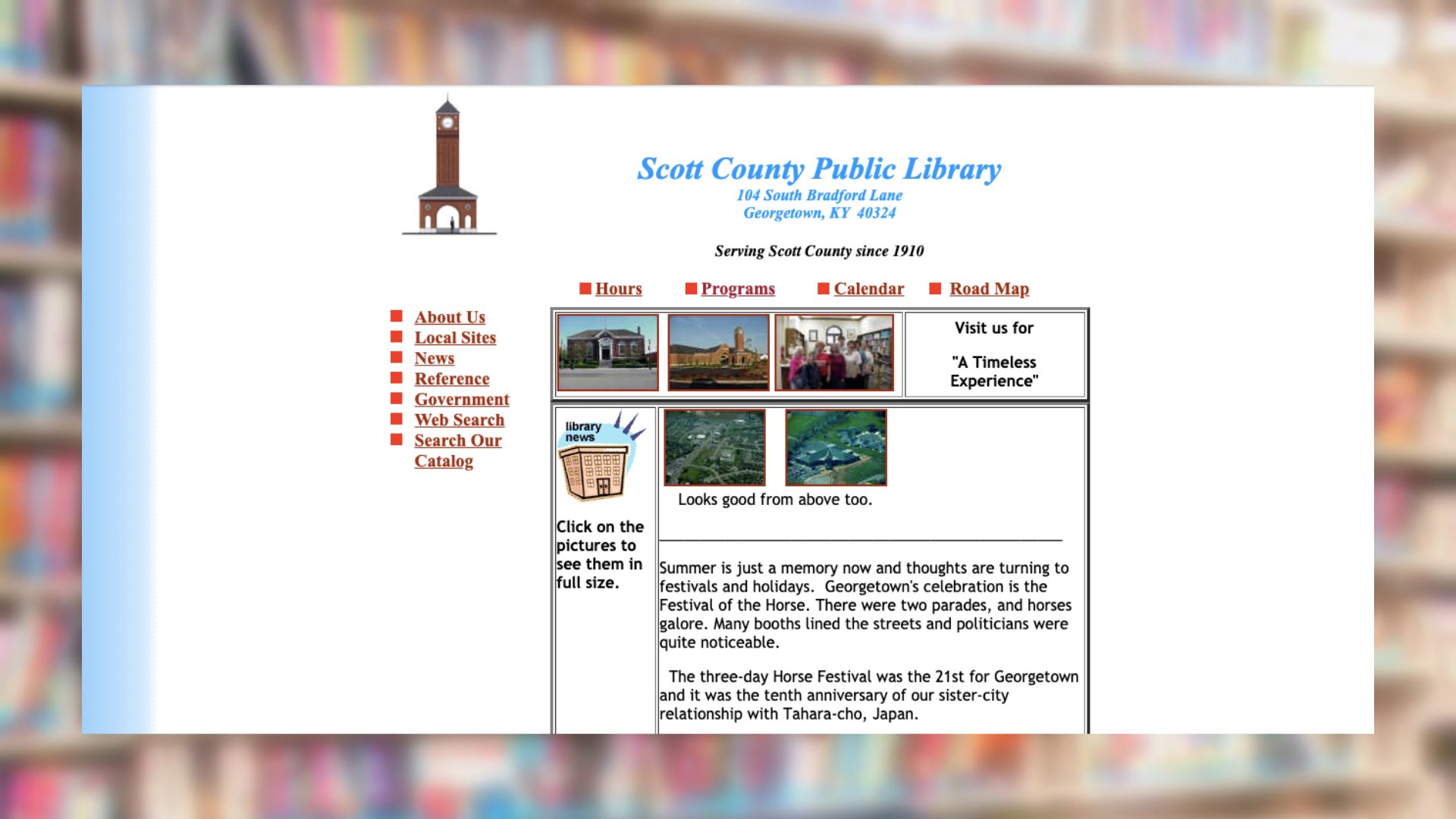 In 2001, our website looked very different. Things were a little more condensed, but we still had a catalog you could search. We didn't have as many online resources and e-books weren't even a thought yet!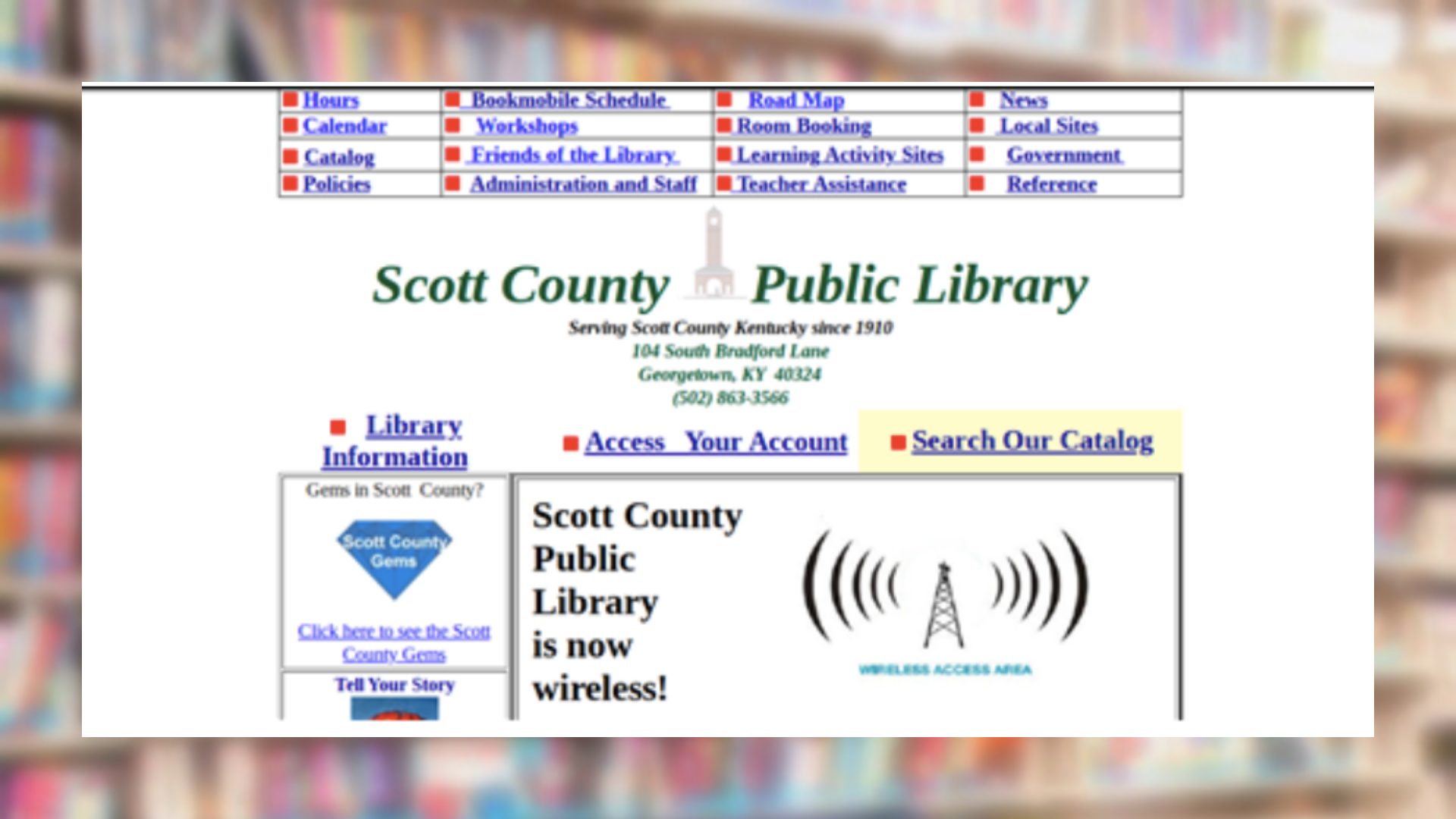 In 2007, our webpage got busy and maybe a little crowded with all the information we wanted to give you. However, that was the year we also added Wi-Fi to our building!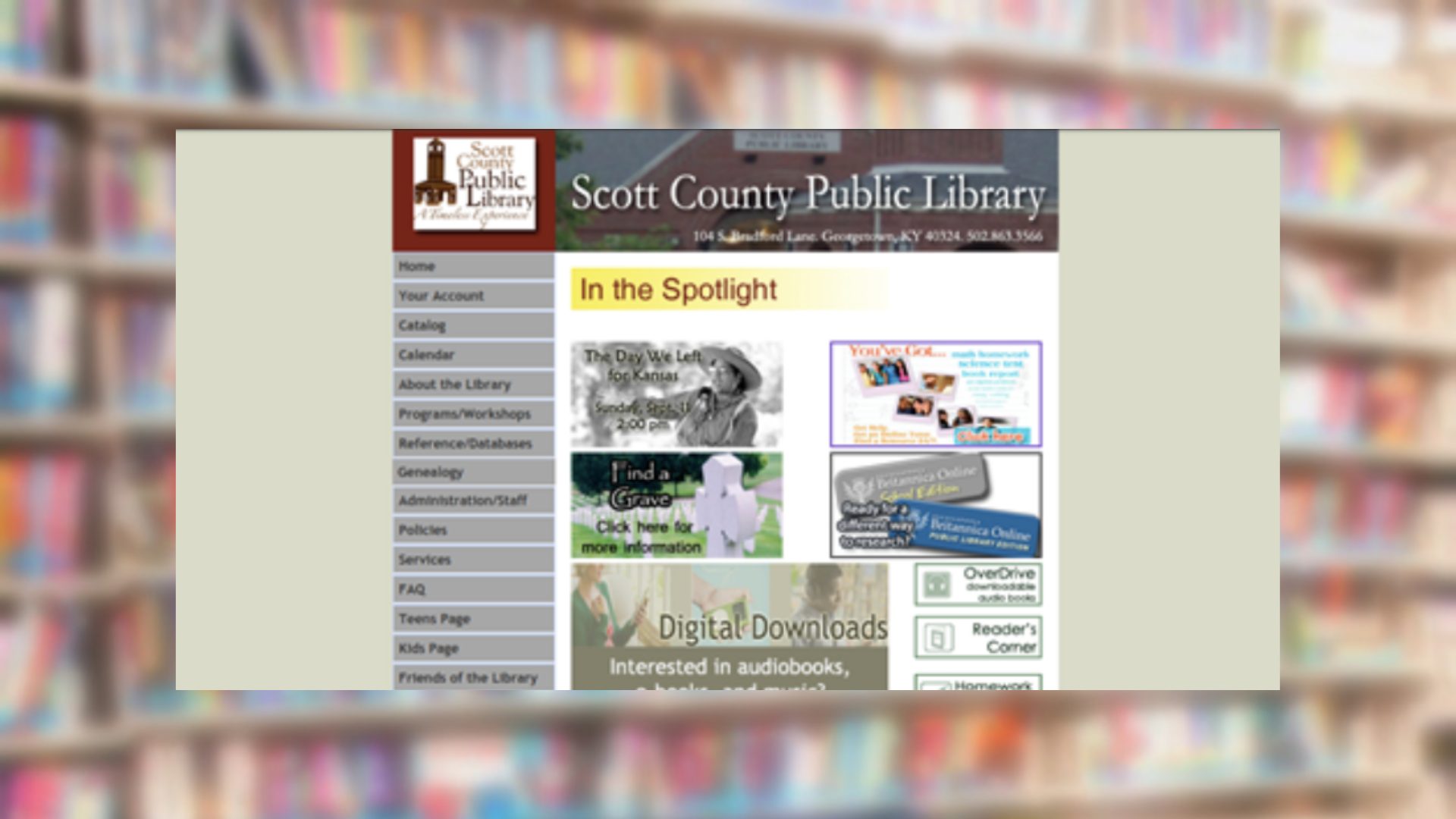 In 2011, you can see we started adding more electronic resources, including audiobooks and eBooks that you could download.  
So, the website might look a little different now, but the Scott County Public Library is constantly changing to ensure that we can serve the community we love, with the resources they need. If you need help navigating the website, please feel free to email us at scpl@scottpublib.org. We are here for you.