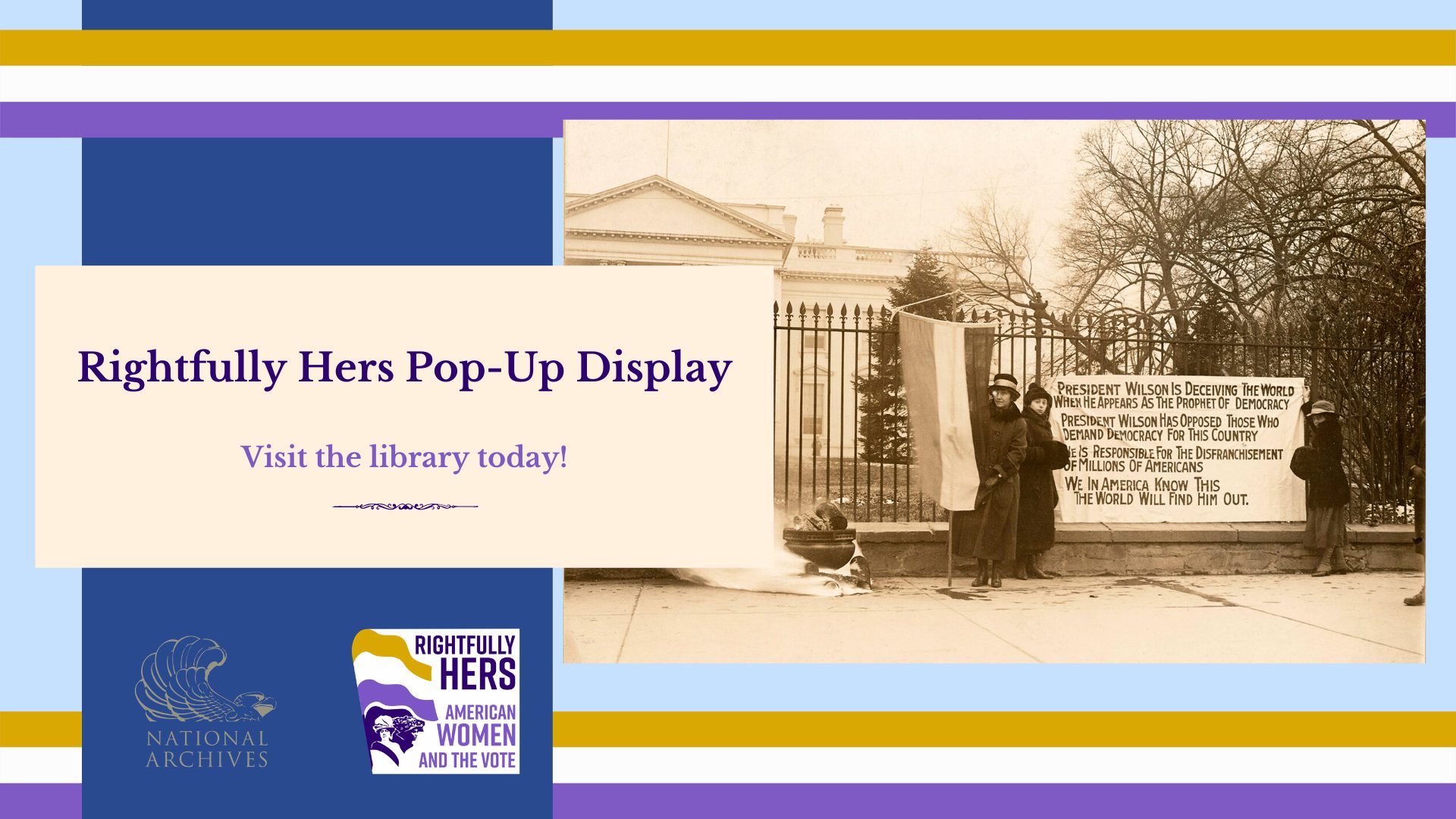 Rightfully Hers is on display at the Scott County Public Library! This new pop-up exhibit from the National Archives celebrates the 100th anniversary of the 19th Amendment. Through the month of August, visit the library to explore the history of the ratification of this historic amendment, women's voting rights, and its impact today.
"It's important that young people know about the struggles we faced to get to the point we are today. Only then will they appreciate the hard-won freedom of black [women] in this country." – Amelia Boynton Robinson
The exhibit is presented in part by the Women's Suffrage Centennial Commission and the National Archives Foundation through the generous support of Unilever, Pivotal Ventures, Carl M. Freeman Foundation in honor of Virginia Allen Freeman, AARP, and Denise Gwyn Ferguson.
You can browse a wealth of records and information documenting the women's rights movement in the United States, including photographs, documents, audiovisual recordings, exhibits, articles, blogs posts, lectures, and events.
Start exploring: www.archives.gov/women