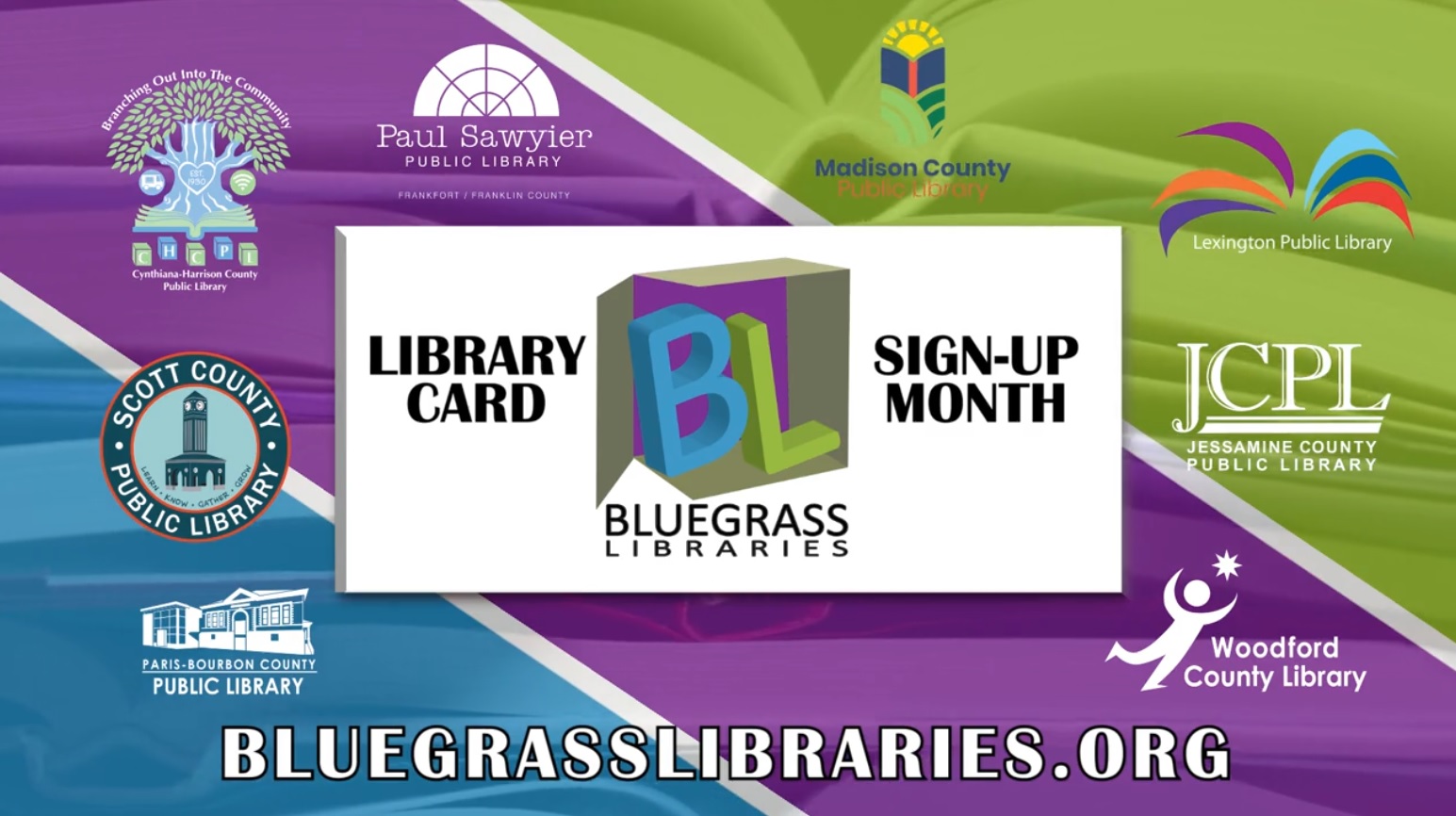 Every year in September, libraries across the nation celebrate National Library Card Sign-Up Month to promote literacy and services available to community members. This year's National Library Card Sign-Up theme is, "Your Ticket to Adventure!" The Scott County Public Library will be celebrating with eight different libraries as a part of the Bluegrass Libraries to help promote the library's many digital services.
Here are just a few ways you can participate in this national celebration:
Visit your library online.
Explore all the free digital resources your SCPL library card offers! There is always something new to discover on OverDrive and Hoopla. There are thousands of e-books, e-audiobooks, and educational films for all ages. To learn more about the many other digital resources provided with your SCPL library card, please click here.
Help spread the word.
Follow SCPL on Facebook, Instagram, Twitter and YouTube. You can also use and follow the hashtag #LibraryCardSignUpMonth to join the celebration on social media.