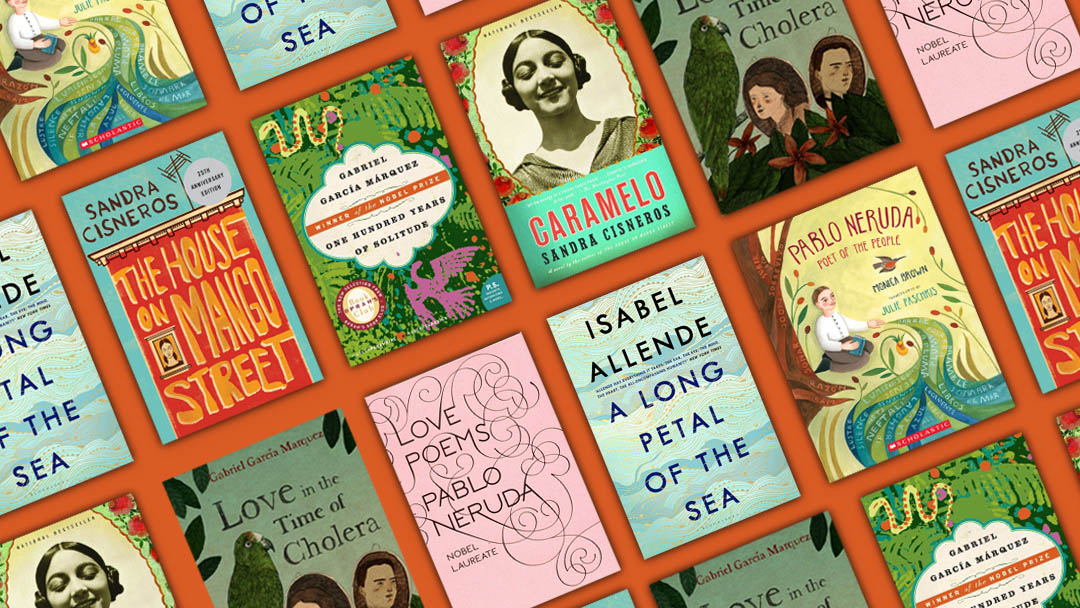 The Scott County Public Library celebrates Hispanic Heritage Month by paying tribute to the many contributions of American citizens from Spain, Mexico, the Caribbean, Central and South American descent. National Hispanic Heritage Month is observed from September 15 to October 15 by commemorating the histories, cultures, and contributions of Hispanic-American citizens.
This year, SCPL would like to recognize the many talented Latin-American authors, poets, and novelists who have shared their stories. We invite you to discover these titles and explore more at the library!
Isabel Allende – novelist, feminist, and philanthropist – is one of the most widely-read authors in the world, having sold more than 74 million books.
Sandra Cisneros is a poet, short story writer, novelist, essayist, performer, and artist whose work explores the lives of the working-class.
Gabriel García Márquez is a Colombian novelist and one of the greatest writers of the 20th century, who was awarded the Nobel Prize for Literature in 1982, mostly for his masterpiece of magical realism, One Hundred Years of Solitude.
Pablo Neruda is one of the most influential and widely read 20th century poets of the Americas. He was a Chilean poet, diplomat and politician who won the Novel Prize for Literature in 1971.