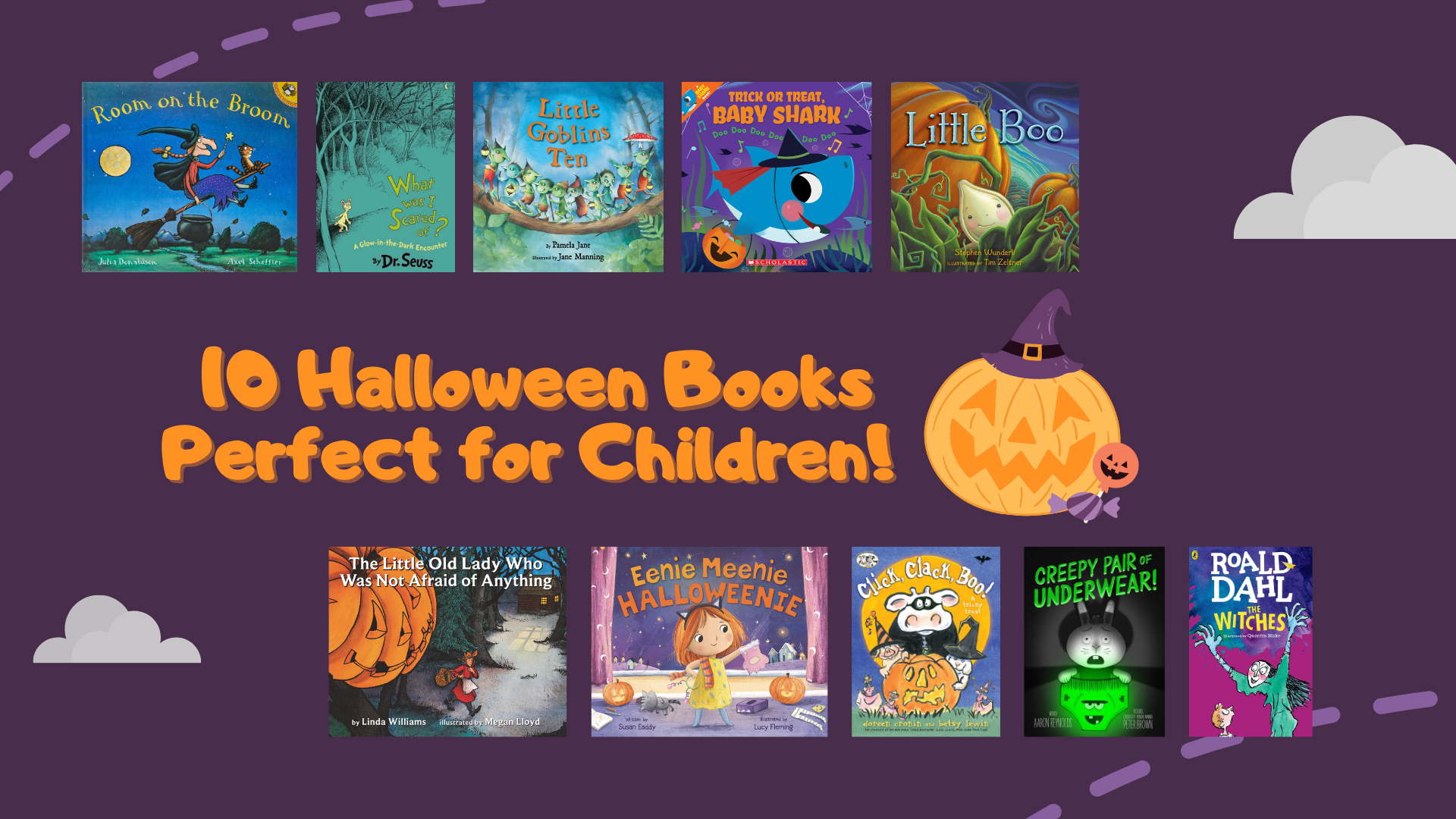 Halloween can be a magical time of year! The Scott County Public Library invites you and your family to cuddle up and read the many fun Halloween titles we have available for check out! Your children will love to read these silly stories of flying brooms and whimsical animals to help celebrate this favorite fall holiday.
Check out this spooky selection of Halloween books written especially for children:
A Creepy Pair of Underwear by Aaron Reynolds Jasper
Rabbit is NOT a little bunny anymore. He's not afraid of the dark, and he's definitely not afraid of something as silly as underwear. But when the lights go out, suddenly his new big rabbit underwear glows in the dark!
Click, Clack, Boo!: A Spooky Treat by Doreen Cronin
Will the barnyard animals trick-or-treat Farmer Brown?
Eenie Meenie Halloweenie by Susan Eaddy
In this rhythmic read-aloud picture book, a little girl wonders what she should be for Halloween. Good thing she has a dress-up trunk full of different costume ideas!
Little Boo by Stephen Wunderli
This simple story is more than a fun Halloween read, it is a heartwarming tale perfect for any child who can't wait to grow up.
Little Goblins Ten by Pamela Jane
From monsters to ghosties to goblins, everyone's favorite beasties haunt and howl and rattle their way through their forest home in this silly, spooky twist on the beloved nursery rhyme "Over in the Meadow."
The Little Old Lady Who Was Not Afraid of Anything by Linda Williams
A clever reworking of a classic story. The little old lady's fearless attitude and her clever solution as to what to do with the lively shoes, pants, shirt and pumpkin head that are chasing her will enchant young audiences.

Room on the Broom by Julia Donaldson
A witch finds room on her broom for all the animals that ask for a ride, and they repay her kindness by rescuing her from a dragon.

Trick or Treat, Baby Shark by John Bajet 
Join Baby Shark and his underwater friends as they try on costumes and go trick-or-treating in this spooky sing-along!
The Witches by Roald Dahl
An orphan boy discovers the true nature of witches and then has the misfortune to be transformed into a mouse by The Grand High Witch of All the World.
What Was I Scared of? A Glow-in-the-Dark Encounter by Dr. Seuss
The narrator is frightened by a pair of pale green pants with no one inside that seems to be following him, until the two meet and discover that they have nothing to fear. This book features illustrations that glow-in-the-dark!