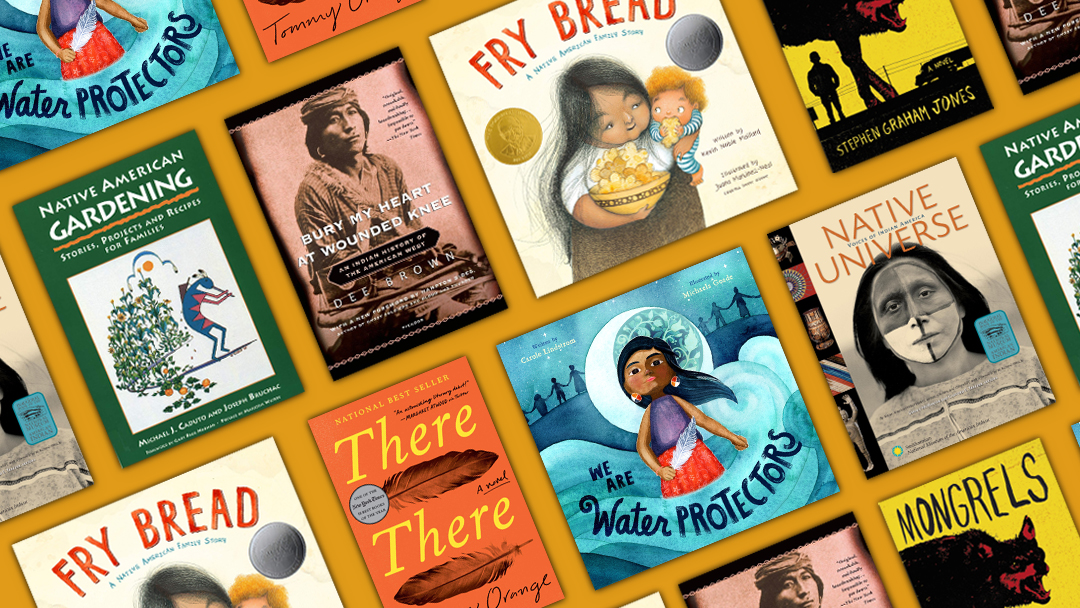 During the month of November, National Native American Heritage Month provides the perfect opportunity to celebrate and recognize the rich cultures, histories, and accomplishments of Native Americans. The Scott County Public Library invites everyone to learn more about the many traditions Native Americans celebrate in their lives by discovering these titles and more at the library!
Bury My Heart at Wounded Knee by Dee Alexander Brown — Brown allows great chiefs and warriors of the Dakota, Ute, Sioux, Cheyenne, and other tribes to tell us in their own words of the battles, massacres, and broken treaties that finally left them demoralized and defeated. A unique and disturbing narrative told with force and clarity, Bury My Heart at Wounded Knee forever changed our vision of how the West was really won-and lost.
Fry Bread: A Native American Family Story by Kevin Noble Maillard — As children help a Native American grandmother make fry bread, this evocative story delves into the history, culture, and traditions, new and old of America's 573 recognized Native American tribes.
Mongrels by Stephen Graham Jones — A spellbinding and surreal coming-of-age story about a young boy living on the fringe with his family – who are secretly werewolves – and struggling to survive in a contemporary America that shuns them.
Native Universe: Voices of Indian American — A sumptuously illustrated cultural history of Native Americans – written exclusively by Native Americans – developed in conjunction with the Smithsonian National Museum of the American Indian.
Native American Gardening: Stories, Projects, and Recipes for Families by Michael J. Caduto — Readers will learn about the relationships between people and the gardens of Earth, seed preservation, Native diets and meals, natural pest control, and the importance of the Circle of Life.
There, There by Tommy Orange — A wondrous and shattering portrait of an America few of us have ever seen. There, There is a multi-generational, relentlessly paced story about violence and recovery, hope and loss, identity and power, dislocation and communion, and the beauty and despair woven into the history of a nation and its people.
We are Water Protectors by Carole Lindstrom — Inspired by the many Indigenous-led movements across North America, We Are Water Protectors issues an urgent rallying cry to safeguard the Earth's water from harm and corruption.