Usually April showers bring May flowers, but here at the library, May is all about preparing for Summer Reading! For the past two years, many public libraries have been forced to move their programs to virtual platforms due to the Covid-19 pandemic. That's why we are thrilled to announce that Summer Reading is back fully in-person with lots of exciting new programs this year!
SCPL is joining with many libraries nationwide for a Summer Reading program whose theme is "Oceans of Possibilities." Its main goal is to encourage reading over summer break and stop the "summer slide". Did you know that studies have shown that access to books during the summer prevents a drastic loss in reading skills? That's why we want to encourage reading and the use of public libraries throughout the summer. But of course, summer is about getting out and having fun too, so we're not just sitting around and reading!
This year many families are struggling with inflation and gas prices. We're happy to say that with our Summer Reading programs, you don't have to travel far from home to have fun. Parents and adults can enjoy live music concerts, educational programs, and crafts. Teens, tweens and children will enjoy game nights, magic shows, storytimes and so much more. Plus, we will be hosting fun family events like "Pirates, Princesses, & Sharks, Oh My!" offering a fun afternoon of games, songs, pirate shenanigans, crafts and more. But we're not stopping there!
We will also be hosting the Kentucky Science Center's exhibit "Science in Play 2 Go". With this awesome exhibit children can build their own rollercoaster, engineer with giant blue blocks, play with a giant Lite-Brite or visit the Shapes and Stuff Store. The goal of "Sip2Go" is to encourage open-ended thought, collaboration, and creativity –fundamental skills that provide the foundation for future learning! This large exhibit will be incorporated throughout the Children's Department from June through August.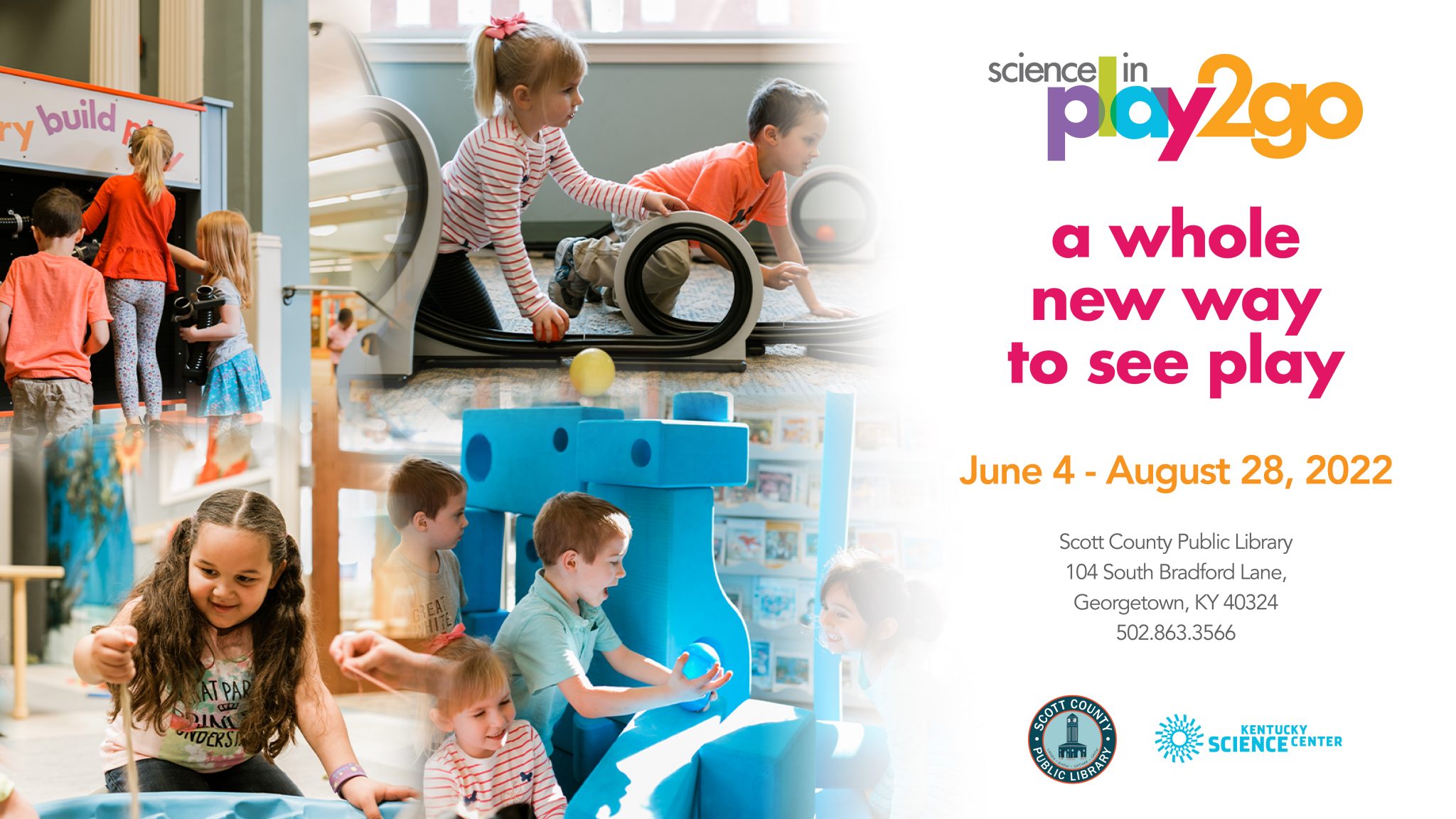 To end Summer Reading we will be hosting our patron-favorite event. For the first time in two years, we will be back at the Suffoletta Family Aquatic Center for our exclusive party! That's right, only Summer Reading participants are allowed at this VIP party!
Things are buzzing here at the library as we prepare to offer an Ocean of Possibilities to you and your family throughout June and July. Less than a month ago, we wrapped up construction on our new library entrance and facilities. So, we're very excited to be hosting Summer Reading the way it should be in our new spaces! Make sure to stay tuned on our Facebook, Instagram, Twitter and TikTok to see reminders and updates. See you soon!