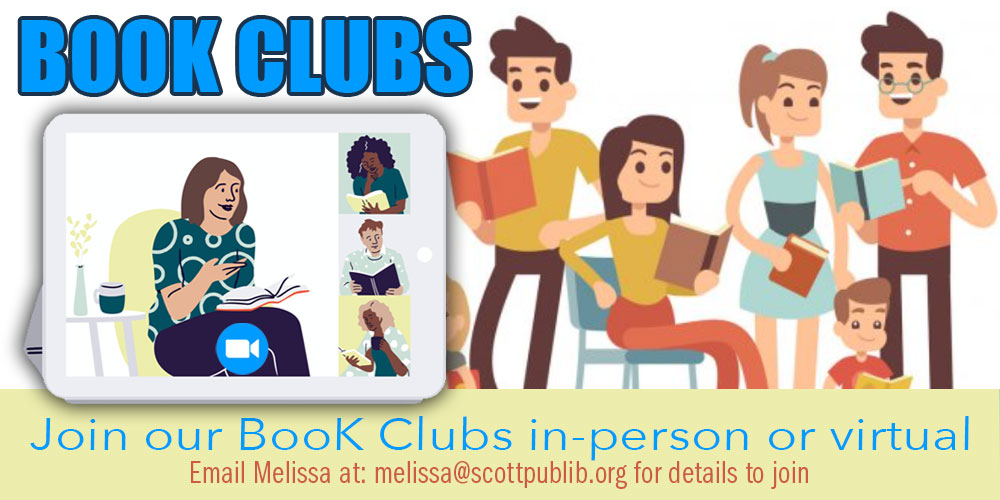 See below to read more about our book clubs that offer in-person or virtual attendance at the Scott County Public Library.
---
For every chapter of your life the Scott County Public Library is here for you; to teach you a new skill, to entertain you with books, movies and music, to bring live musical performances to your ears and informative programming to your mind. Come explore our space and see how we can be a part of your life.
If you have questions about the Adult Services, please email the Adult Services Manager.