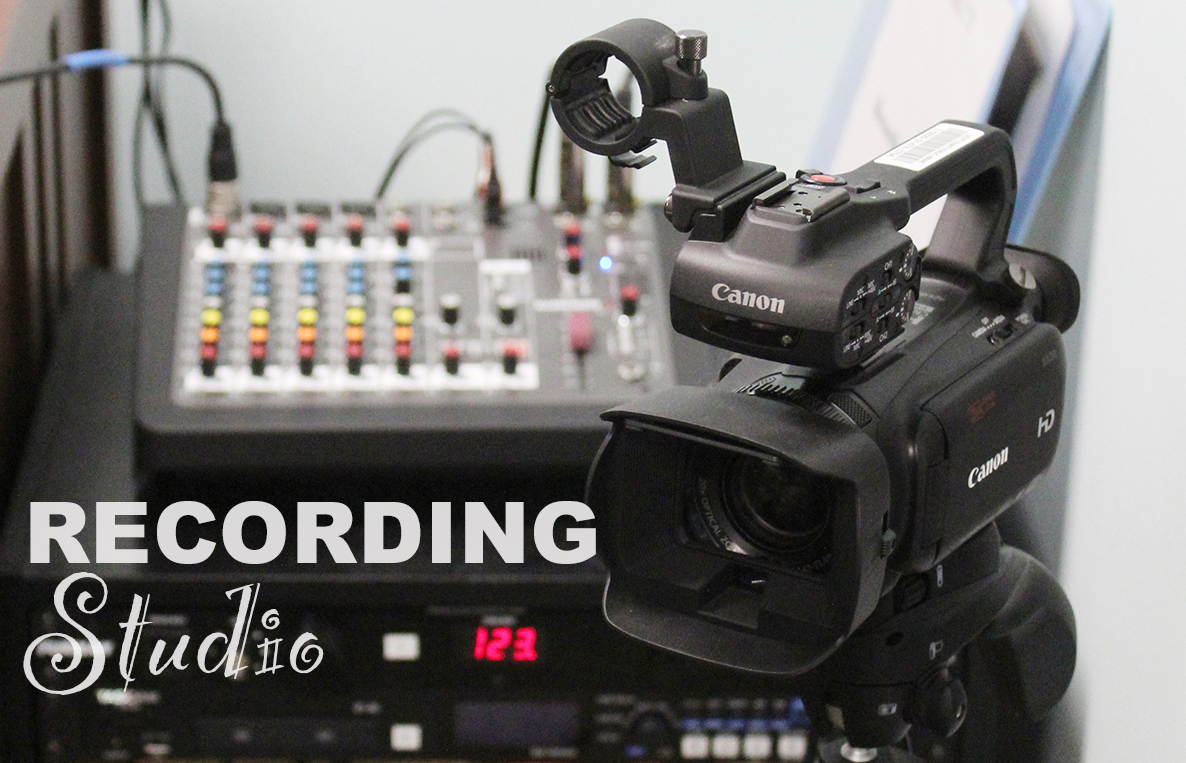 Recording Studio
---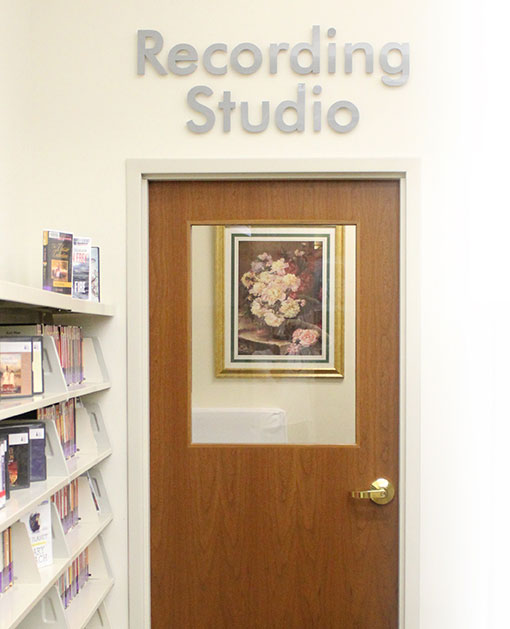 The Recording Studio provides Scott County Public Library patrons access to audio and video recording equipment and software. A library card, completion of a Recording Studio orientation class, and a signed use agreement are required to use the Recording Studio. Patrons 16 or older may reserve and use the Studio for up to three (3) hours at a time. Patrons under 16 may use the studio, but reservations must be made by someone who is at least 16 or by a parent/legal guardian with a library card in good standing, who must remain in the studio while it is in use. Failure to abide by this rule may result in the suspension of Studio privileges. Before using the Studio, patrons must complete a mandatory 60-minute orientation class that will be offered twice a month at a set time. Please read the Recording Studio Policy before reserving the room.
Equipment Available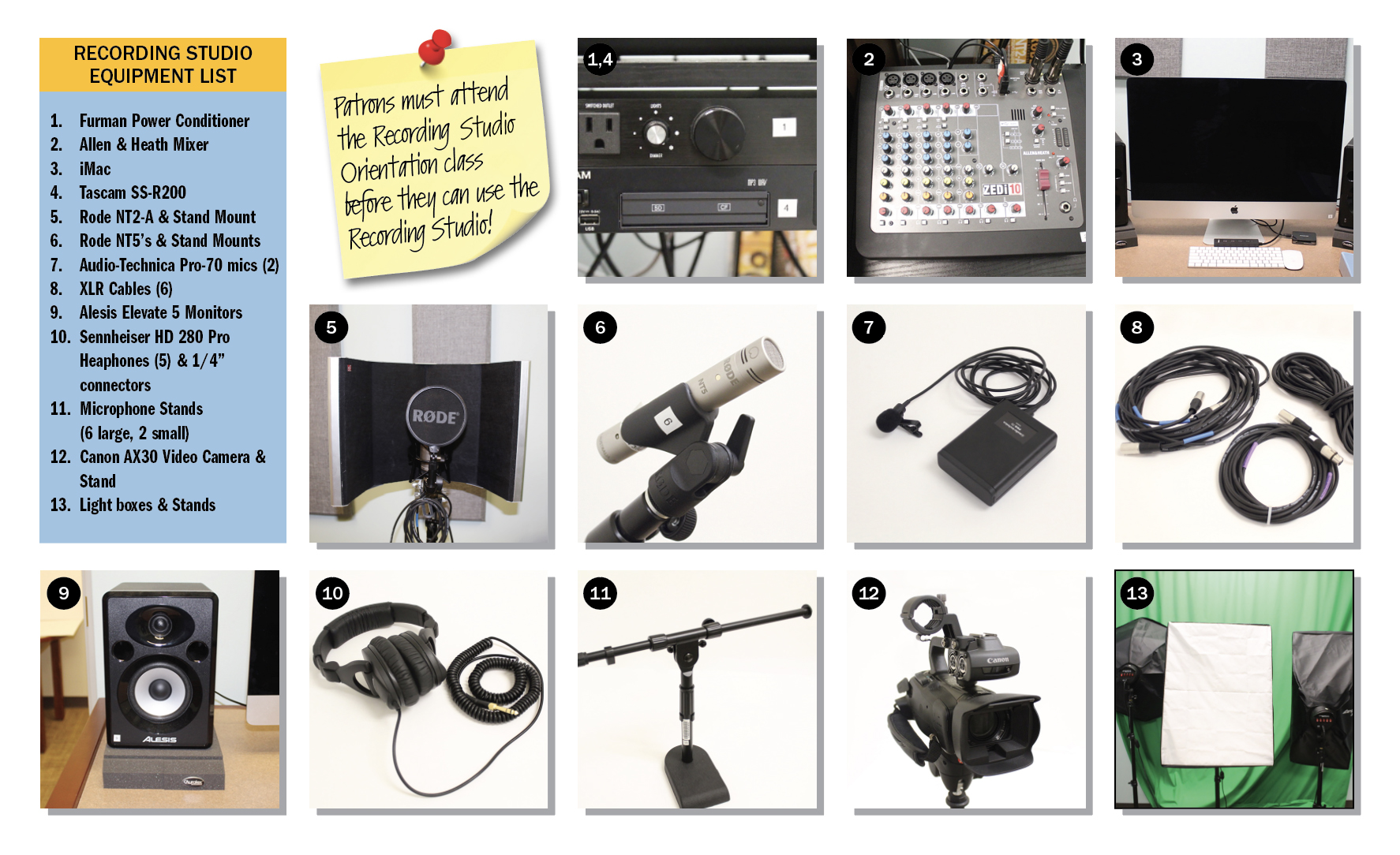 Furman Power Conditioner
Allen & Heath Mixer
iMac
Tascam SS-R200
Rode NT2-A & Stand Mount
Rode NT5's & Stand Mounts
Audio-Technica Pro-70 mics (2)
XLR Cables (6)
Alesis Elevate5 Monitors
Sennheiser HD 280 Pro Headphones (5) & 1/4″connectors
Microphone Stands (6 large, 2 small)
Canon AX30 Video Camera & Stand
Light boxes & Stands
The Recording Studio Orientation is a required class that patrons have to take before being able to reserve the Recording Studio. Please register for this class to start using this great free service.
Upcoming Recording Studio Orientations
Saturday, 12/9 @ 3 pm
(Registrations starts 12/1 @ 10 am)
>> Please Register
---
Tuesday, 12/12 @ 3 pm
(Registrations starts 12/4 @ 10 am)
>> Please Register
---
Tuesday, 1/9 @ 3 pm
>> Please Register
---
Tuesday, 1/20 @ 3 pm
>> Please Register
---
Disclaimer(s)
Accessibility
SCPL makes every reasonable effort to provide equal access to all patrons. Please call 502-863-3566 at least 72 hours prior to an event to arrange for accommodation. All facilities and meeting rooms are ADA compliant.