---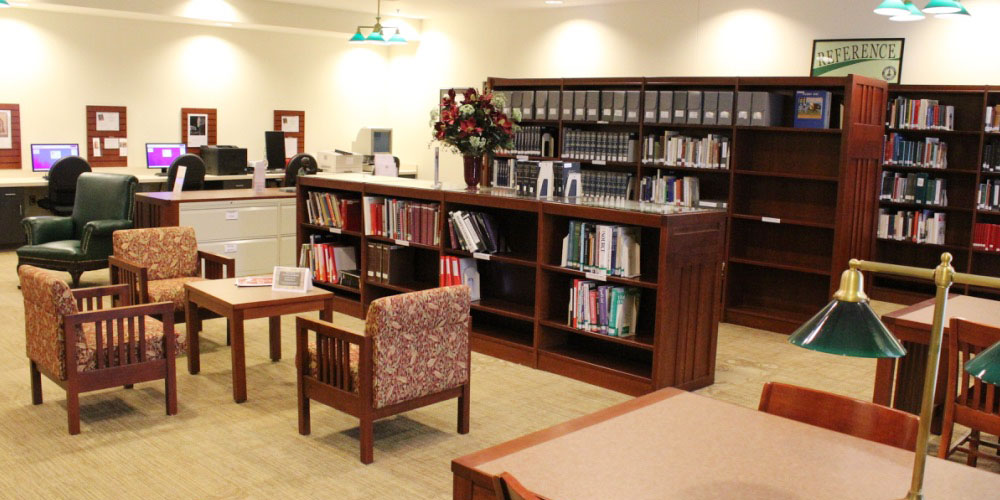 Kentucky Room
Located inside the Scott County Public Library, the Kentucky Room houses collections that are of interest to individuals conducting local history and genealogical research.
The purpose of the collection is to provide researchers access to a variety of materials, with an emphasis on Central Kentucky and Scott County.
The major emphasis of the local history collection is historical, but it also includes current information on Scott County and Kentucky. Most of the local history collection is catalogued and non-circulating.
The collection includes books on Kentucky, with a focus on Central Kentucky; books on the history, culture, and genealogies of Scott County, Kentucky; rare and/or significant books and publications on Scott County and Central Kentucky; local newspapers on microfilm and microfilm data pertaining to Central Kentucky.
The genealogy collection focus is on Scott County, Kentucky families. This collection may include, but is not limited to, biographical works, atlases, maps, pedigrees, family histories, oral histories on Scott County family genealogies and local history, census records, vital records, cemetery records, newspaper records, family and personal papers: letters, diaries, scrapbooks, and family files.
Scott County Public Library's Kentucky Room offers researchers an excellent combination of resources unique to Scott County, Kentucky and its people.  Today's technology has made researching easier and more efficient than it has ever been.  Our digital collection is an ongoing project. As new items are digitized, they are added to the Scott County Digital Archives and Oral Histories collection.