Meeting Room A (Small Meeting Room)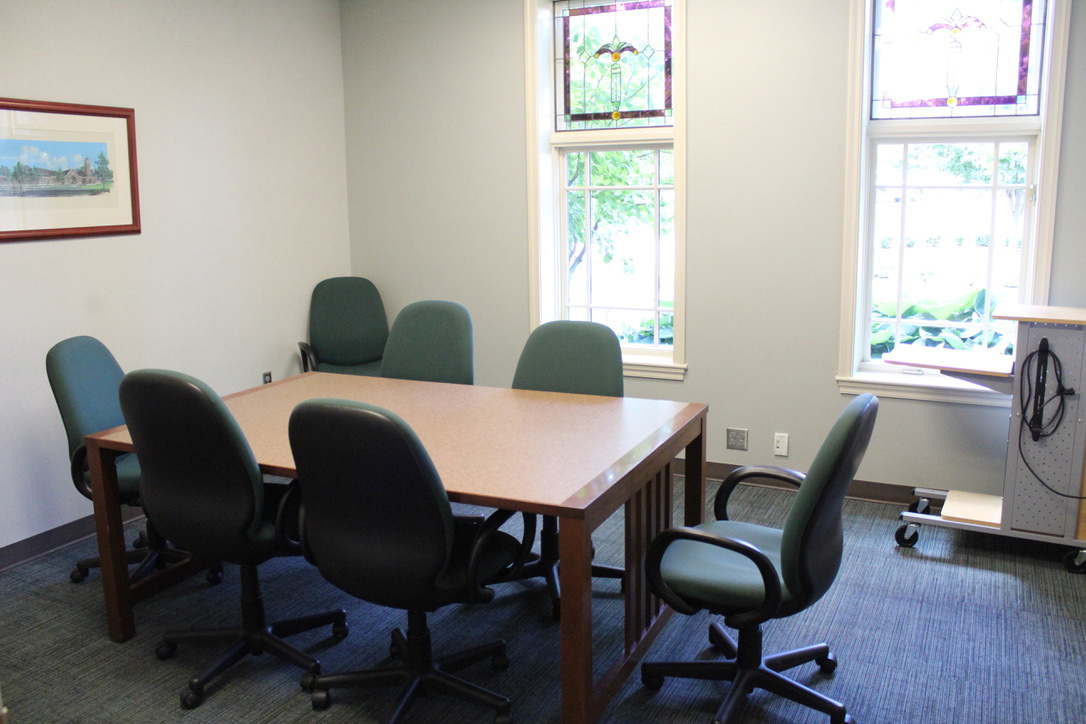 Holds up to 8 people
Has Chair and 1 table
Flipchart and Stand, Laptop Cart, Podium, Presentation Remote available by request
Make a reservation
Meeting Room B (High Tech Room)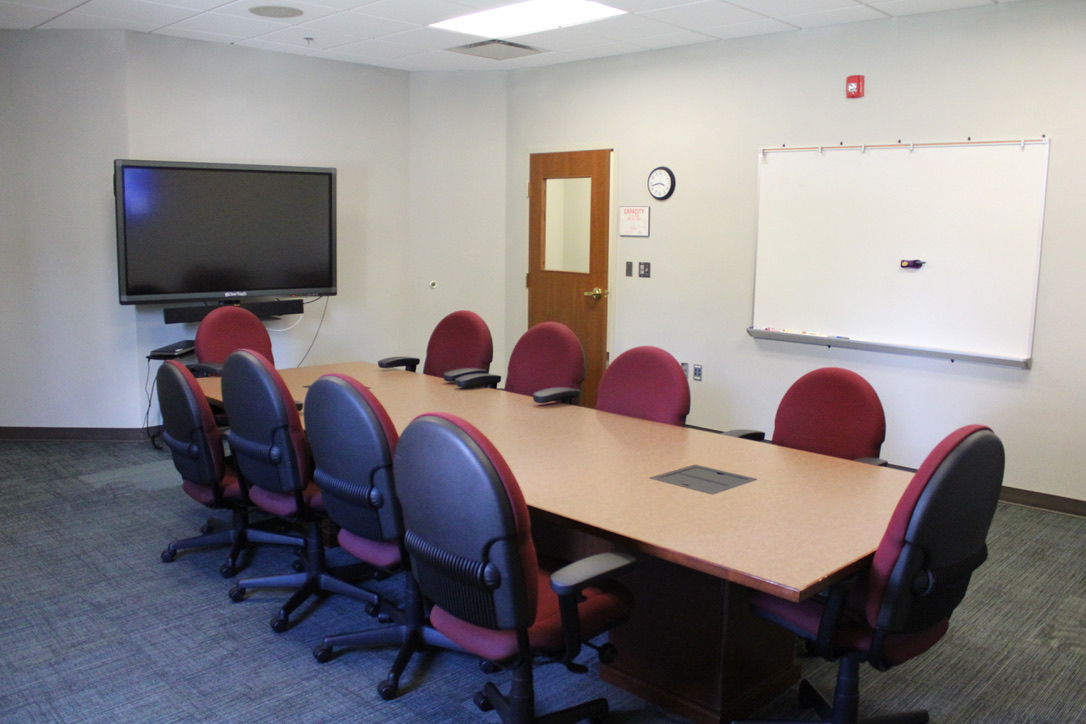 Holds up to 12 people
12 chairs and 1 table included
Smart Board included
Flipchart with Stand and Presentation Remote available by request
Make a reservation
Meeting Rooms C (Community Room)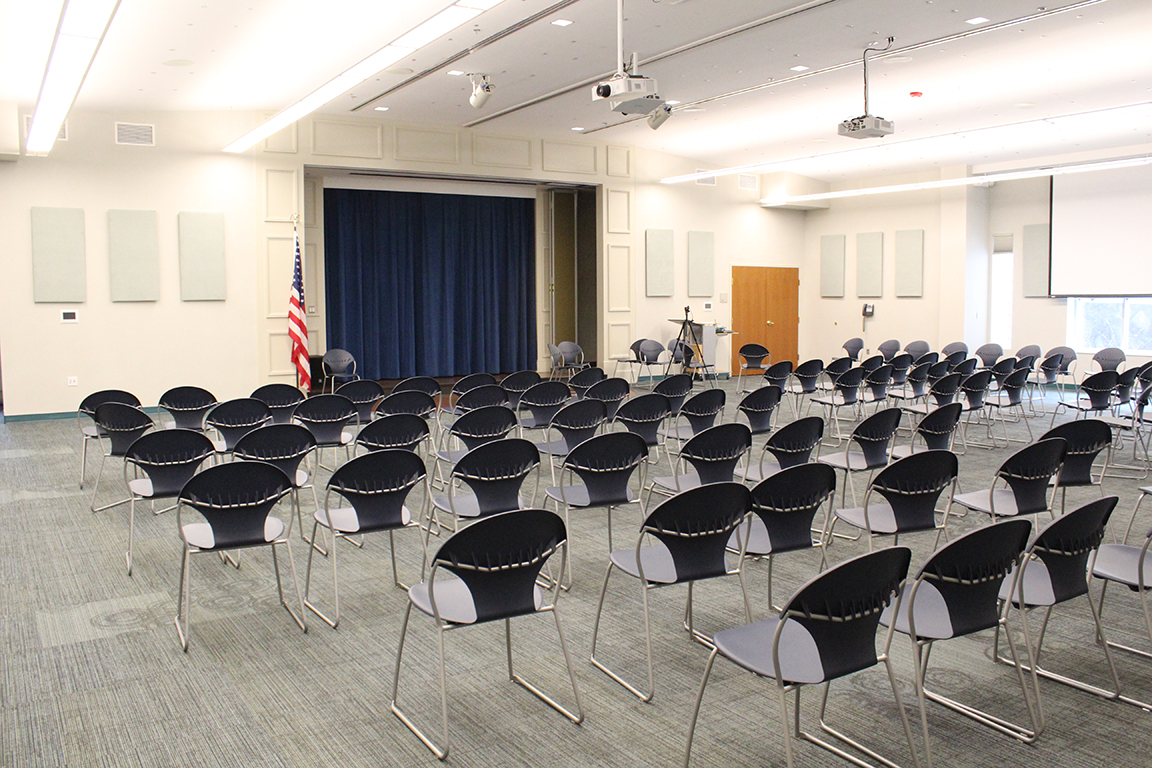 Holds up to 200 people
Community Room Sound System and Projectors are included
Chairs, Clip-on Microphone, , Flipchart and Stand, Handheld Mic, Mic stand, Laptop cart, Over-ear Mic, Podium, Podium Mic, Presentation Remote, Tables available on request
Can be booked separately as Meeting Room C1 or C2 for half the space
Make a reservation
Meeting Rooms C1 & C2 (Community Room)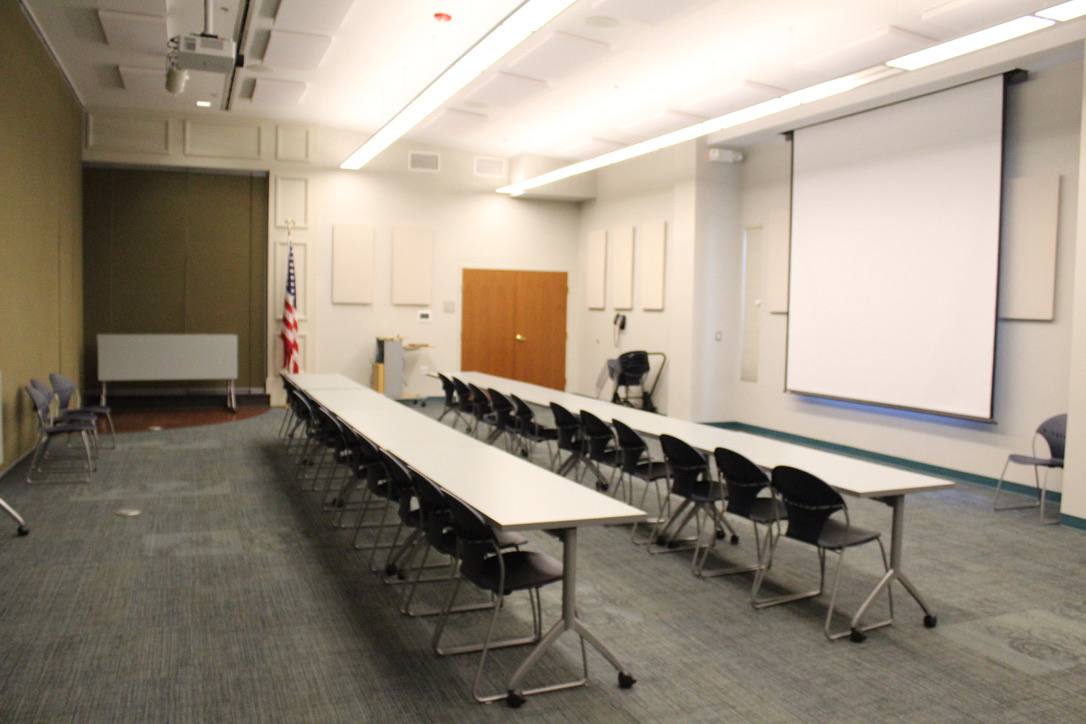 Holds up to 100 people
1 projector is included in each half
Chairs, Clip-on Microphone, Flipchart and Stand, Handheld Mic, Mic stand, Laptop cart, Over-ear Mic, Podium, Podium Mic, Presentation Remote, Tables available on request
Make a reservation
Meeting Room D (Study Room)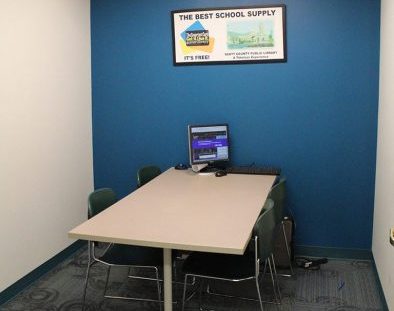 Meeting Room E (Teen Activity Room)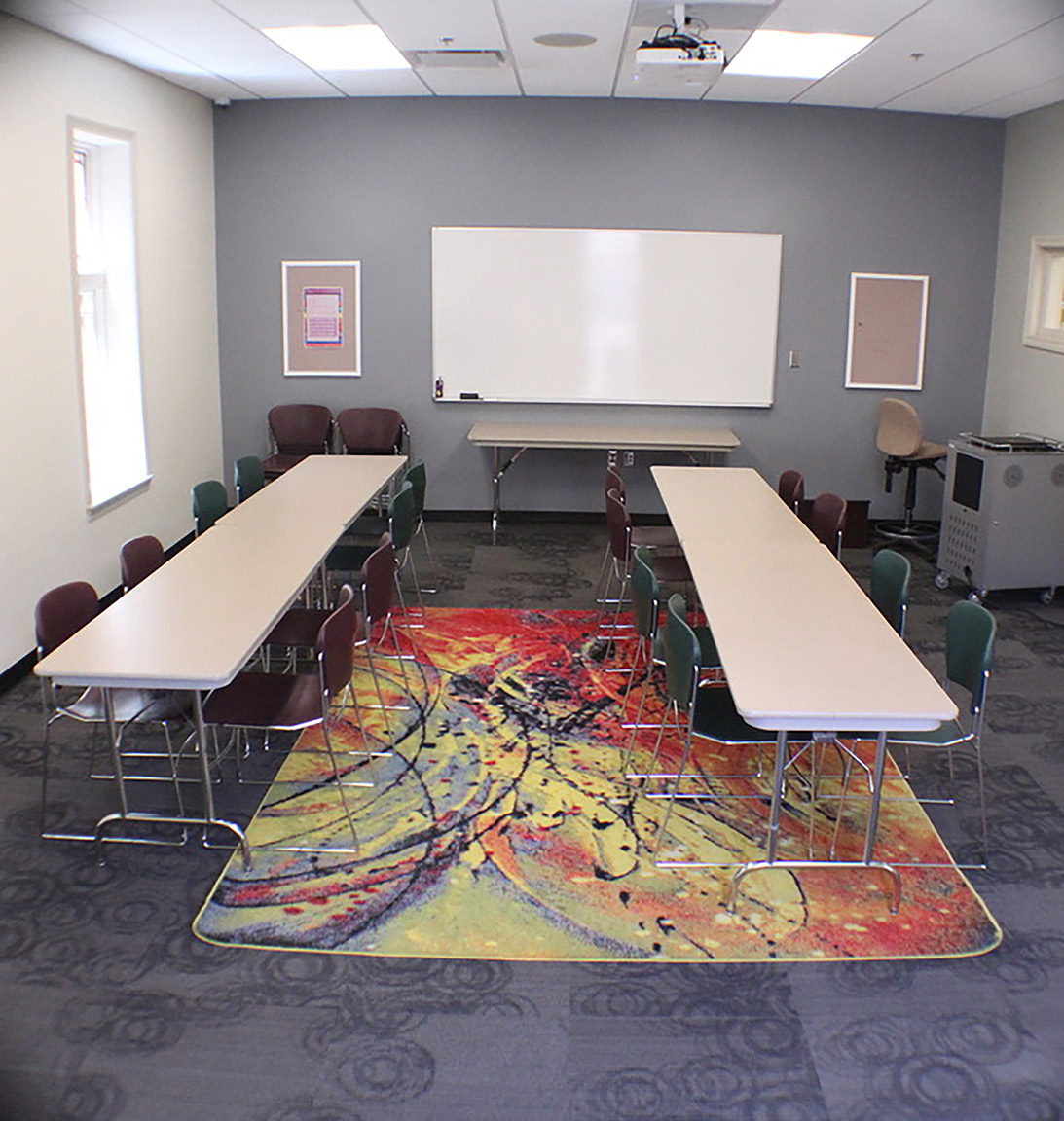 Holds up to 30 people
Chairs and Tables included with room
Flipchart and Stand, Laptop Cart, Presentation Remote, Projector available by request
Make a reservation
Meeting Room G (Board Room)
Holds up to 12 people
12 chairs and 1 table included
Projector included
Laptop Cart and Presentation remote available by request
Make a reservation
---
Library meeting rooms facilitate the sharing of information. This can take place among other governmental organizations, community organizations, or the library community. The provision of meeting space is a public service, which furthers the democratic ideal of an informed citizenry, and furthers the historical mission of the American public library.
With this policy the Scott County Public Library Board of Trustees reaffirms its support of, and commitment to, the Library Bill of Rights of the American Library Association.
The Scott County Public Library facilities are open to organizations engaged in educational, cultural, intellectual, or charitable activities on an equitable basis, regardless of the beliefs or affiliations of organizations or individuals within the organization requesting their use. However, meetings cannot serve as an opportunity for sales of products or services. Solicitation on library property is prohibited. The only exception to this is that performers and published authors may sell copies of their music CD's and books after a performance, reading, or lecture. Social celebrations are not permitted.
The Library Board and Library administrators do not endorse or sponsor the organizations meeting in the rooms or endorse the thoughts, principles, beliefs or doctrines of the organization. However, the Board and Library administrators do have an obligation to require that organizations using the rooms conduct themselves in an orderly and lawful manner.