DIY Bookmarks
Charming Bookmarks. Create beautiful bookmarks from junk jewelry, or mismatched jewelry and ribbon. You can even use some family heirloom pieces to attach to the ribbon, and paired with a good book, create a fabulous gift! Bring your own embellishments, but basic supplies will be provided. Registration is required.
Thursday, 5/19 @ 6 pm (Meeting Room C1)
---
For every chapter of your life the Scott County Public Library is here for you; to teach you a new skill, to entertain you with books, movies and music, to bring live musical performances to your ears and informative programming to your mind. Come explore our space and see how we can be a part of your life.
If you have questions about the Adult Services, please email the Adult Services Manager.

Summer Reading is for all ages! Every June – August, we celebrate summer with books, programs, crafts, and great prizes. The theme for 2022 is "Oceans of Possibilities,". See below for some highlights of our adult summer programs coming in June and July. Be sure to check our online calendar for complete list of programs.
---
Healthy Living for Brain and Body
Thursday, 6/9 @ 3 pm
Do you have what it takes to "age well?"Join us to learn about taking care of your brain and body in order to age as well as possible.This program offers research-based recommendations to help you age to the best of your ability.

Art Gallery Exhibition: Lens, Lines & Lineage
Gallery Opening: Friday, 6/10 from 5-7 pm
This exhibit will showcase the work of Ed Boden, Juwanna Herd and Margie Rigney.  Mr. Boden will display his landscape photography.  Mrs. Herd's work will include her assemblage with visual hangings.  Margie Rigney will be wowing the crowd with her eclectic mix of color and line. Come join us for this first in-person exhibit opening at the library in 2 years.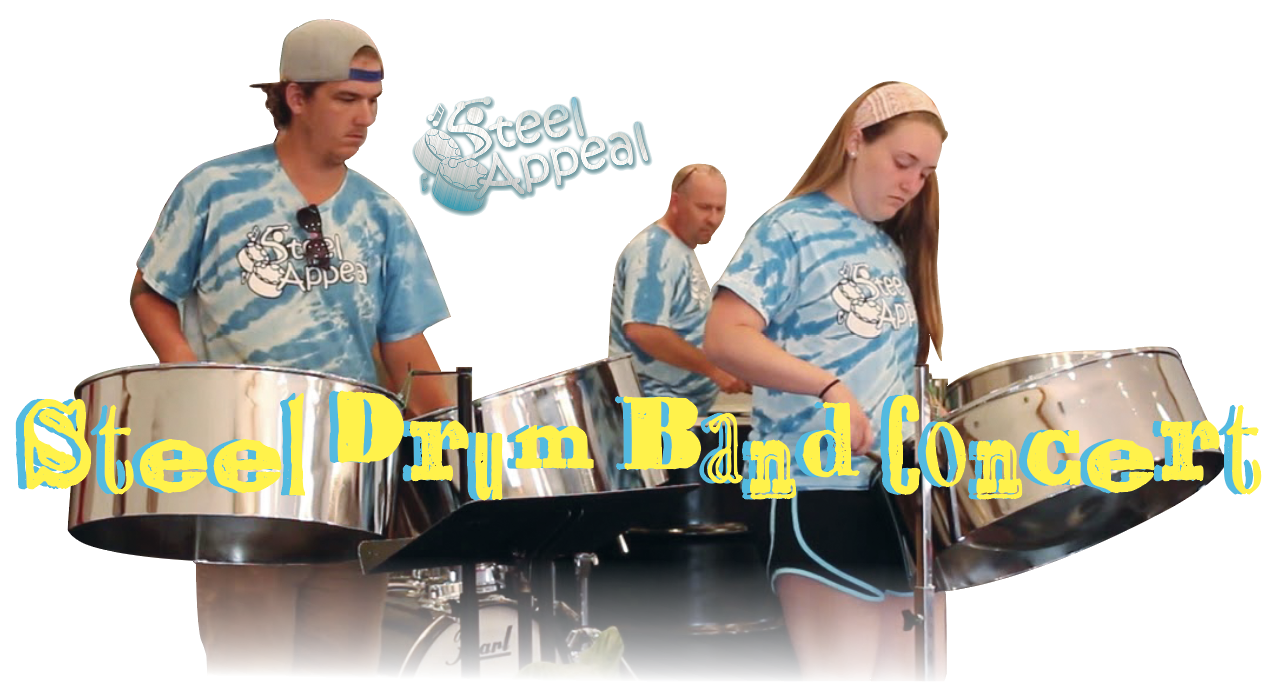 Steel Appeal: Steel Drum Band Concert
Saturday, 6/11 @ 3 pm
Steel Drum Band Concert.  Enjoy the sounds of the islands with Steel Appeal, a steel drum band from Kentucky, who share not only their music but their knowledge of this unique musical instrument and musical styles, such as soca, calypso, pop, and samba. They will share with us their music, the history of the instrument, and their musical techniques.
Immigration to the United States: Passenger Lists
Monday, 6/20 @ 6 pm (Virtual Zoom Meeting)
Immigration to the United States: Passenger Lists.  Learn about tools for locating passenger lists, including databases, collections, and both print and digital indices.  Examples of passenger lists will be explored to show the types of information you can learn about your ancestors from these lists. Please Register.
Ocean Inspired Journals
Thursday, 6/23 @ 6 pm
Create beautiful journals with paper supplies, and ocean inspired embellishments and decorations.  You can use your journal as a travel, writing or planning journal.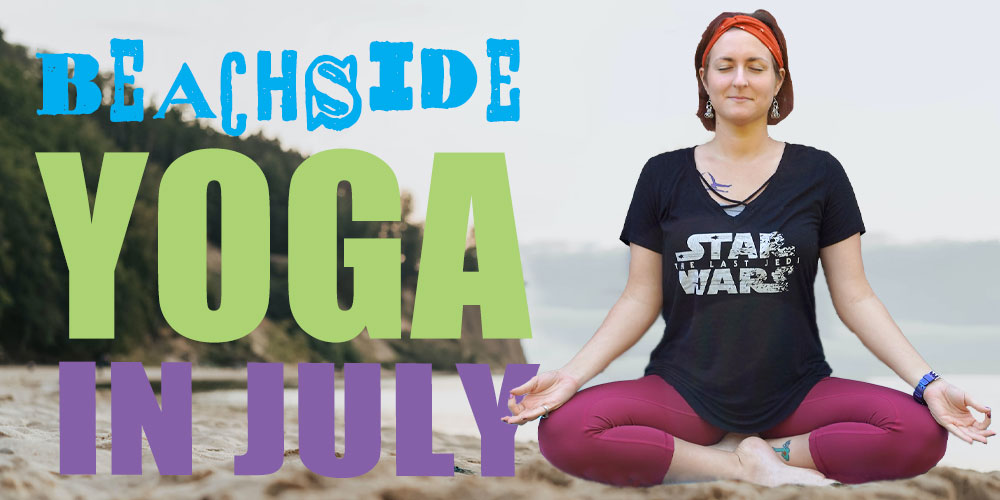 Yoga on the Beach Tuesday, 7/5 @ 4 pm
Beachside Chair Yoga Wednesday, 7/6 @ 10 am
Grab your yoga gear and join us for this special, beach-themed yogas. Oceanside decor, tropical music, and sunshine-filled images are sure to transport your library yoga class to the water's edge. Please Register.
A Night with Henry Clay: A Kentucky Chautauqua Performance
Thursday, 7/21 @ 6:30 pm
One of the most widely respected political figures of his day, with a gift for bringing people together and finding a national identity for his country.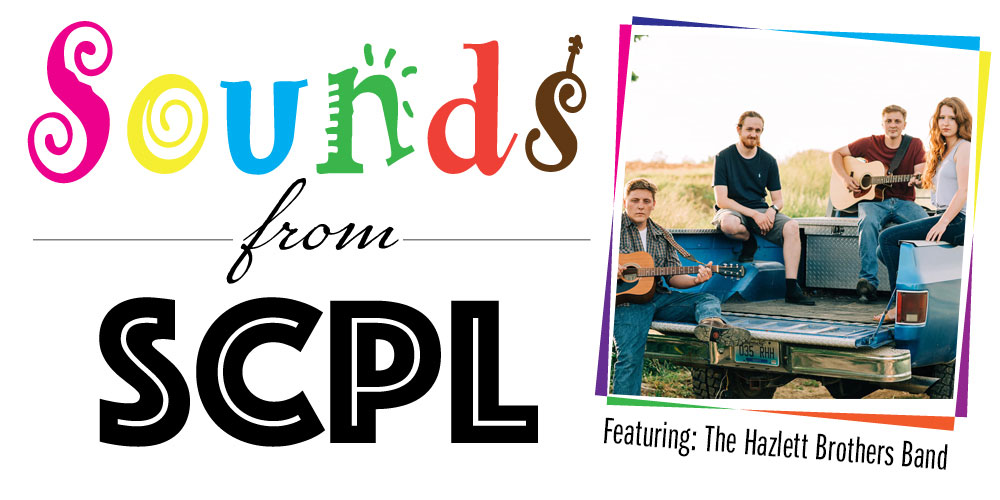 Sounds from SCPL: The Hazlett Brothers Band
Saturday, 7/23 @ 2 pm
The Hazlett Brothers Band is a talented local trio sharing their country and southern rock sounds, both original tunes and famous covers. 
Please check our

online calendar

for complete list of Summer Programs.
---
Suffoletta Family Aquatic Center
July 29th, from 7:30-9:30 pm
Did you participate in Summer Reading at SCPL this Summer? If so, make sure you turn in your reading log by 7/29 and get your family pool pass to join us at Suffoletta Family Aquatic Center on Friday, July 29th from 7:30-9:30 pm for a family swim for all participants. Be sure to check our Facebook page for last minute weather changes. Feel free to bring your own food and drinks. No glass containers. Clothing with exposed zippers are not allowed on the pool's flotation devices or on the big slide as they cause damage.
RAIN DATE: SATURDAY, July 30th.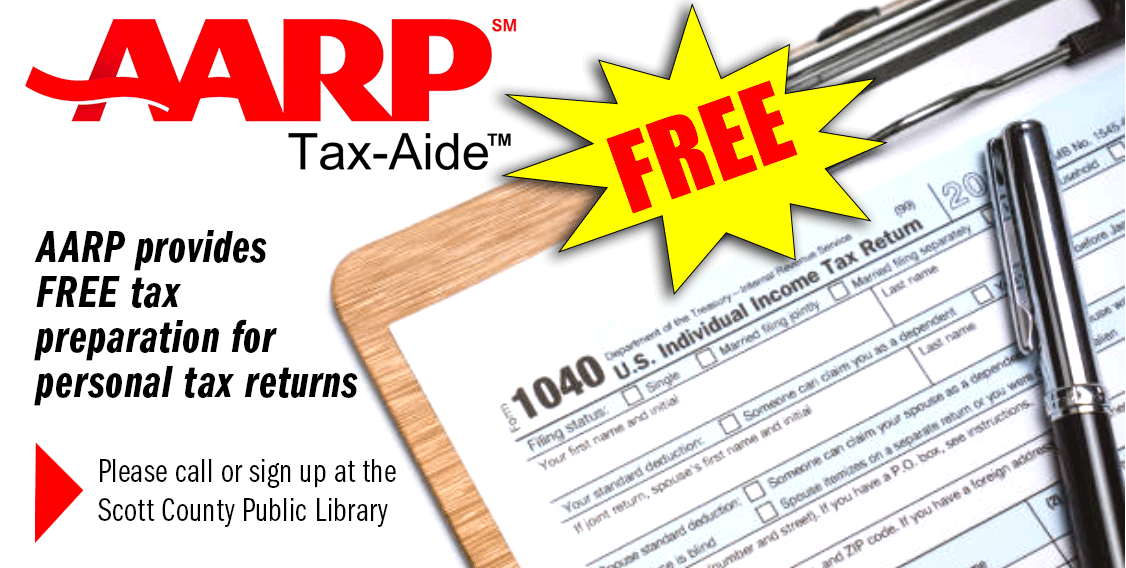 AARP Tax Preparation Appointments only due to Covid. Please call (502)863-3566 or sign up at the Scott County Public Library. Starting around the 2nd or 3rd week in January 2022, our counselors will call you to set up an appointment.
AARP provides free tax preparation for personal tax returns. We do simple taxes and have certain guide lines we must follow. This year we will be located at:
Grace Christian Church Student Center.
1648 Lexington Road.
Georgetown, Kentucky.
 

40324

We will be doing taxes on: Thursday and Friday 10 a.m. to 2 p.m. You do not have to be a member of AARP or a senior citizen.
AARP Offers-
Self-preparation using tax preparation software packages available free of charge, subject to income and other criteria.
Facilitated Self-Assistance in which you are provided access to free tax preparation software, subject to income and other criteria, and for which you can request assistance from a Tax-Aide "Help-Desk" staffed by IRS-certified Counselors.
Access to free file tax preparation software, with no age or income restrictions, along with coaching from Tax-Aide IRS-certified Counselors.
If you would like to use any of the above filing options, please visit https://www.aarp.org/money/taxes/aarp_taxaide/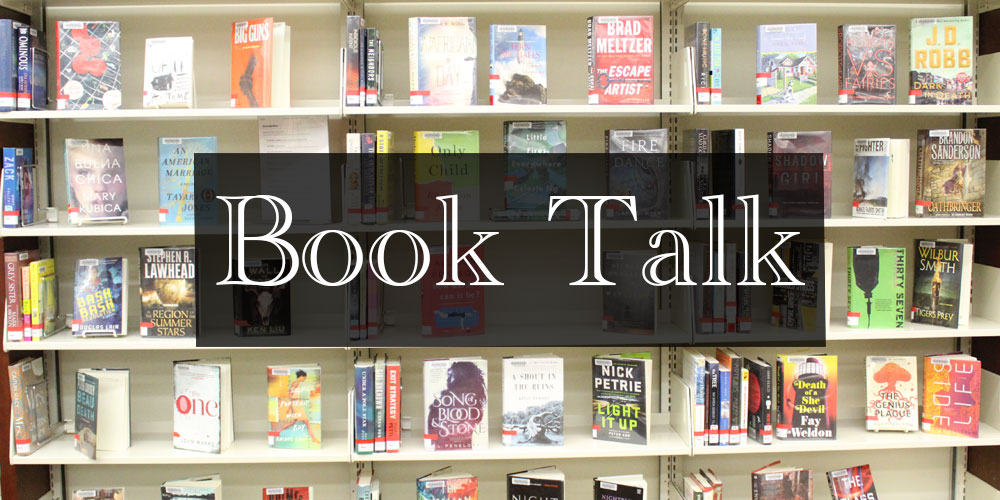 A book discussion for adults where we meet on Fridays at noon about every six weeks and talk about both fiction and nonfiction works.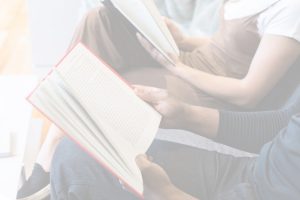 We gather at the library the first Wednesday at 5:00 p.m. for a casual book discussion.  We read books from a variety of genres and enjoy talking about the books that we love.  No registration required.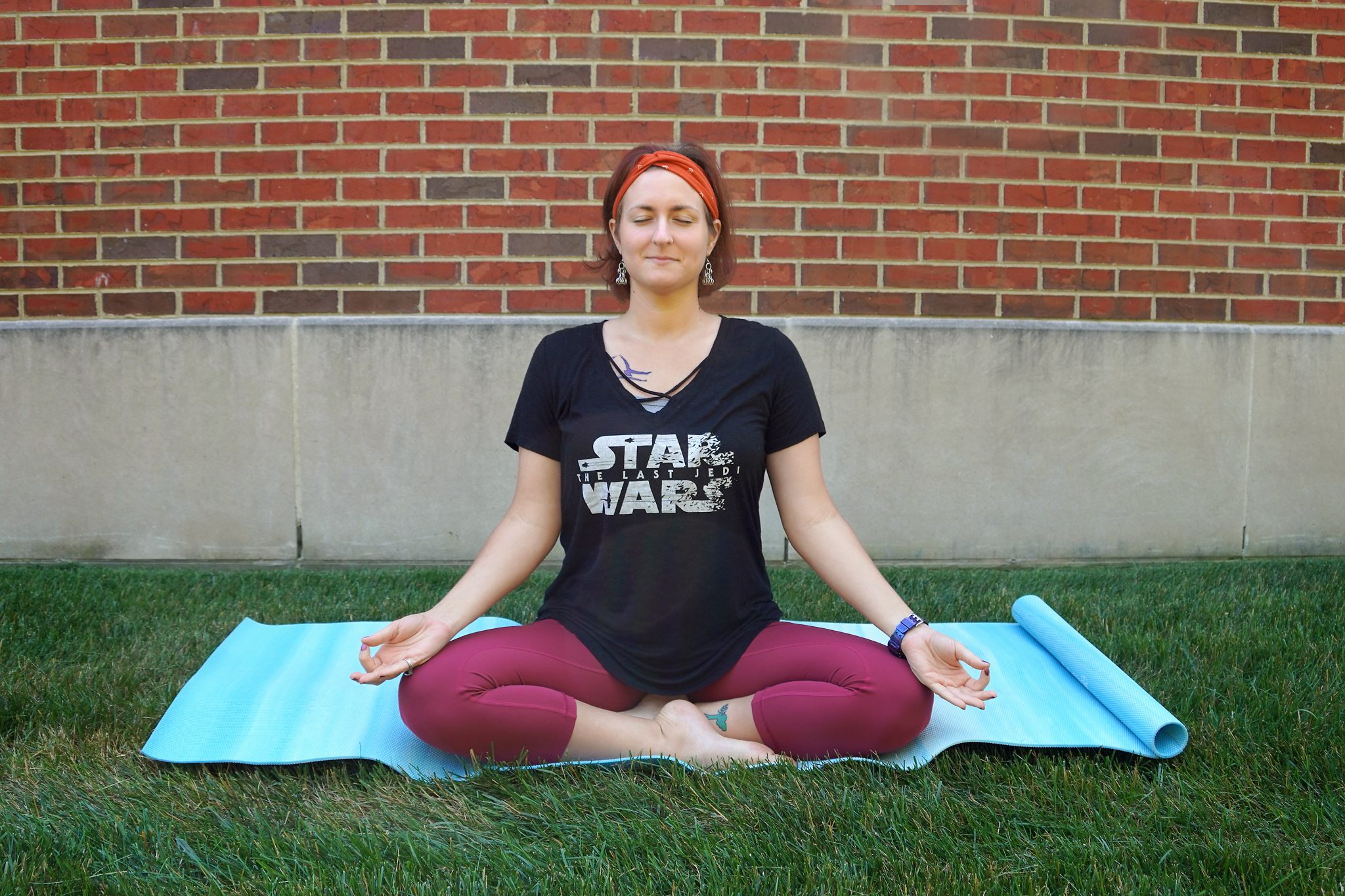 Let's face it…life can be messy and busy! And while life's craziness can certainly make things interesting, there are times when it is necessary to take a deep breath and slow down the pace. Practicing yoga and a mindful state of being can help foster a deeper inner awareness and allow one to relax more fully. Yoga and mindfulness practices link the breath to movement, and body to mind. These amazing practices help center you in the now, so that you can better appreciate the moment.
            If yoga and mindfulness is something that you are interested in learning more about, you are in luck! SCPL offers Beginners Energizing Yoga on Tuesdays from 4:00-5:00PM and Chair Yoga on Wednesdays from 10:00-11:00AM. Registration is required, and proper social distancing measures are followed. We look forward to seeing you in class! Namaste.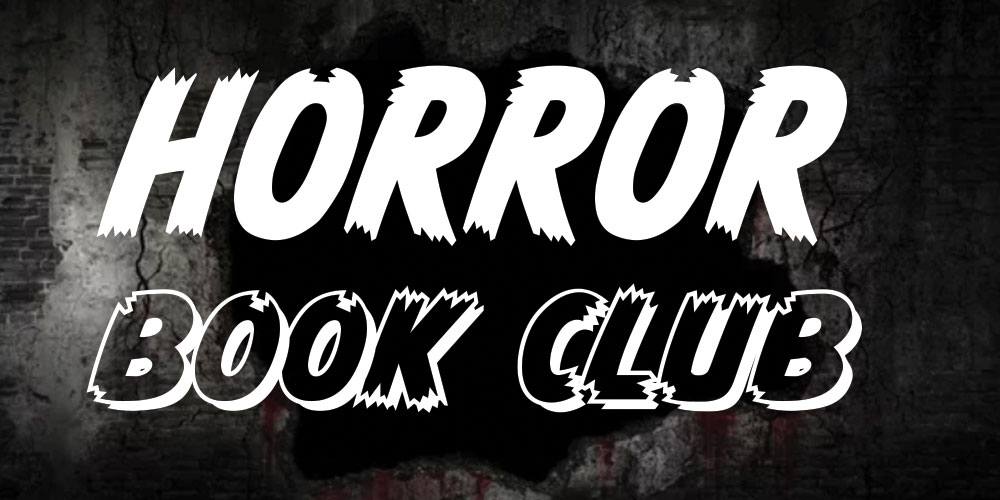 Join us as we discuss our favorite horror novels and authors, in the casual book discussion led by associate professor of English Literature Gerry Adair of BCTC.  Feel free to bring your favorite books to share.

This group meets twice a month for anyone interested in writing memoirs and/or family history. Please come join us.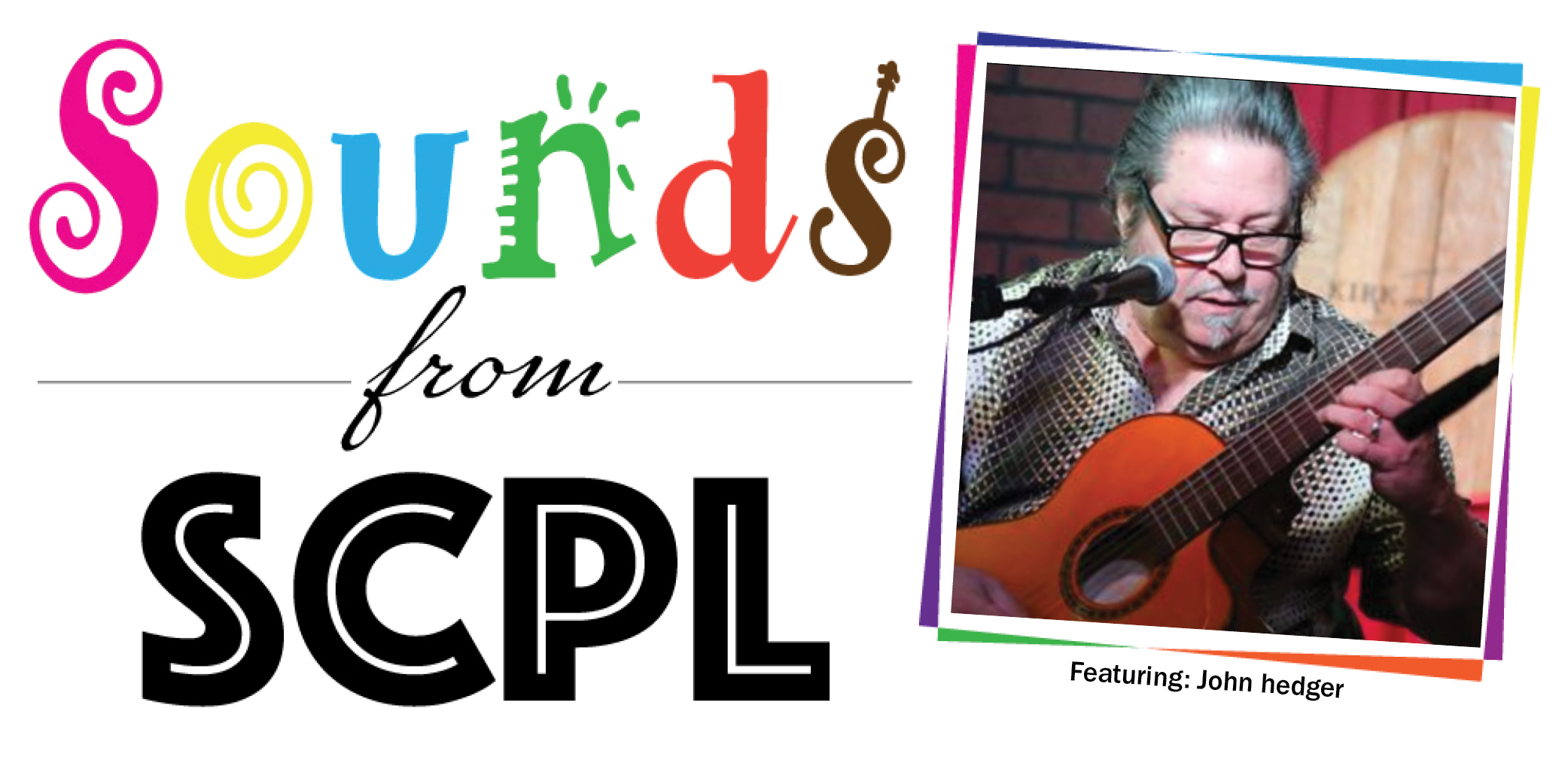 Enjoy the sounds of talented musicians and their instruments by the fireplace. Go to our
events calendar
to see the next scheduled musician to perform at the Scott County Public Library.
This program is currently virtual

Discover!  Programs are designed for adults with intellectual and developmental disabilities in mind.  Registration is required - participants' caregivers need to be present and register for the class as well.  Ages 16 and older.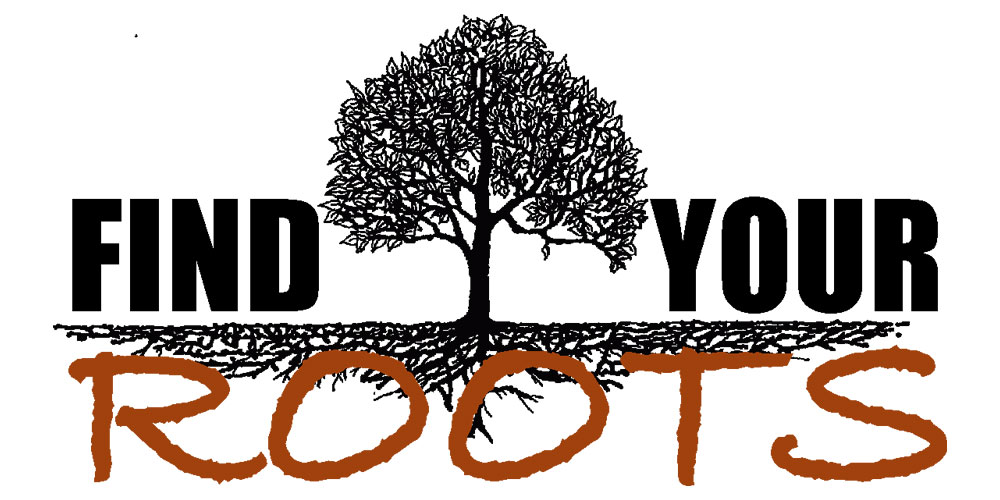 On-site family history research assistance is provided by a volunteer from the Scott County Genealogical Society.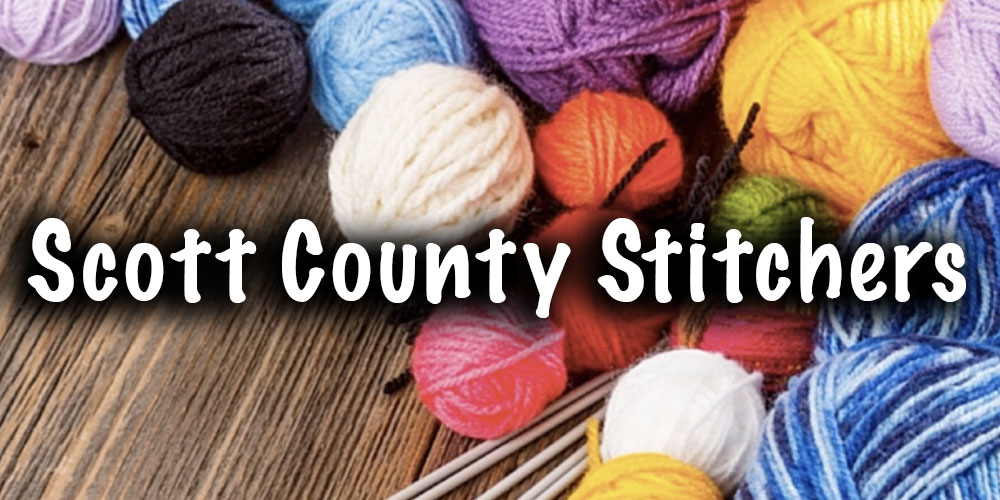 Calling all crafty people who enjoy stitching!  Do you like to quilt, knit, crochet, needlepoint, embroider or work counted cross stitch or tatting?  If your favored form of creativity involves a needle and a yarn or floss, we have the perfect afternoon for you.  Join us for an relaxing afternoon with friends, in our comfy chairs in the new fiction section or our own separate space in the teen room overlooking the patio and bring your projects with you.  This is the perfect excuse to get out of the house!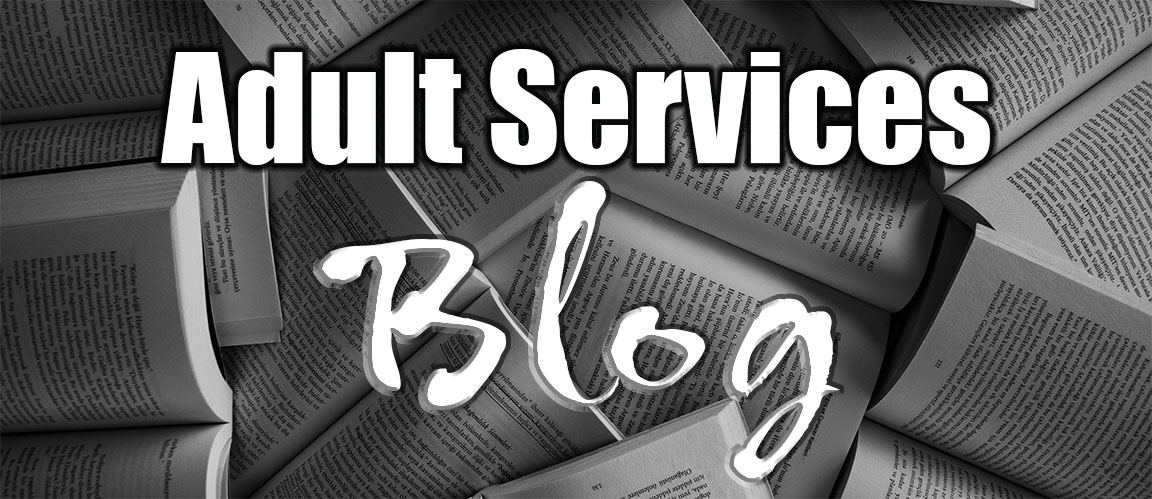 We'll highlight topics of interest and share ideas that matter to you. Have a story to share? Send me an email at Melissa@scottpublib.org.
---
National Poetry Month
April is National Poetry Month here in the United States and it's a great time to find out what is new in the lyrical poetry genre!  Poetry is not only the old, classic, stale grouping of words many struggle to decipher.  Contemporary poetry now takes on issues of the day, exploring the world of characters and events that make our world special.  It is new, exciting, and thought provoking! Come to the Scott County Public Library to check out some of these cool poetry titles.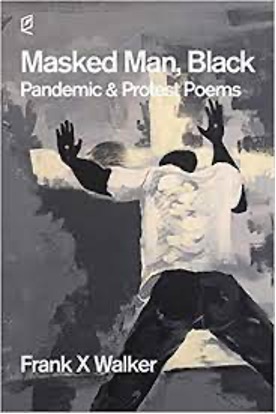 Masked Man, Black: Pandemic & Protest Poems  by Frank X Walker
Sometimes poignant and moving, other times raw and gutting, Walker's pandemic and protest poems provide a ballast to the widespread sensation of being at sea.  Their immediacy helps us to digest the inexplicable chaos all around, grappling in real time with loss pain, tragedy horror, madness, and death- from systemic American racism, inextricably linked to systematic healthcare inequities.  It greeted us each morning during the Covid-inflected version of National Poetry Month in April and continuing into the belly of Black Lives Matters protests in May and June.  Walker's daily offerings calm us, inflame us, inspire us, and offer up a clarifying lens through which to examine the world anew.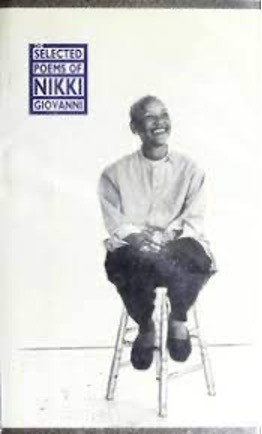 The Selected Poems of Nikki Giovanni
From the revolutionary "The Great Pa Whitie" and "Poem for Aretha" to the sublime "Ego Tripping" and the tender "My House," these 150 mind-speaking, truth-telling poems are at once powerful yet sensual, angry yet affirming.  Arranged chronologically, they reflect the changes Giovanni has endured as a Black woman, lover, mother, teacher, and poet.  Here is the evocation of a nation's past and present-intensely personal and fiercely political- from one of our most compassionate, outspoken observers.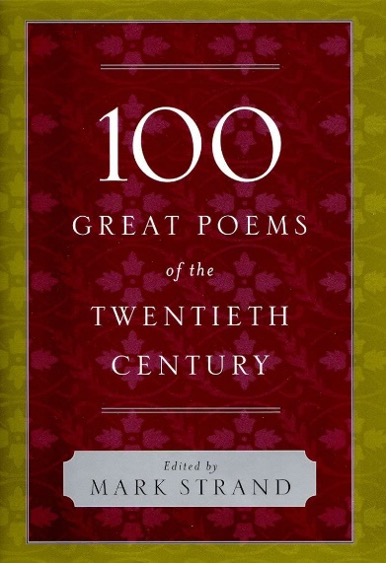 100 Great Poems of the Twentieth Century Edited by Mark Strand
If you're more into classic poetry, check this one out. It accounts for the great range of style and content with which poets such as W. H. Auden, Dylan Thomas, Federico Garcia Lorca, Rainer Maria Rilke, William Butler Yeats, Pablo Neruda, and Jorge Luis Borges and how they responded to the changes and challenges of the twentieth century.  100 Great Poems of the Twentieth Century is intended as both a unique compendium for the already well-versed and an engaging introduction for those new to the expansive world of poetry.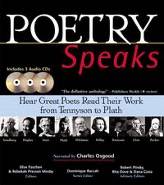 Poetry Speaks:  Hear Great Poets Read Their Work from Tennyson to Plath (Narrated by Charles Osgood /Elise Paschen and Rebekah Presson Mosby, Editors)
Poetry Speaks is a fusion of the poet's words with the poet's voice, including text and recordings of more than forty of the greatest poets who ever lived, ranging from Walt Whitman, Robert Frost, Edna St. Vincent Millay, and T.S. Eliot to Langston Hughes, Dylan Thomas, Elizabeth Bishop and Gwendolyn Brooks.  It is the first book to capture in one volume such an important and diverse array of poets both in print and on audio. (The book has 3 CD's with the audio recordings.) A living document to be shared, this collection is a treasury of the spoken and written word that nourishes the soul.
So, no matter your taste in the eloquent words of poets, whether you're looking for the classics or the modern issues of today, check out these and more at the Scott County Public Library. Poetry strengthens the heart and enlightens the soul!
Michael~michaels@scottpublib.org
---
Seeing History in a New Way!
Several years ago, graphic novels became all the rage with young people. Some thought they were superficial and light reading, nothing more than mere comic books. But the graphic novel has seen an evolution of sorts. They have become sophisticated, high in the promotion of inference skills, and designed for more sophisticated and varied audiences. The recent years have seen an increase of Graphic Novels designed primarily for adults; they are far from mere comic books. Today, let's focus on American historical events through the intriguing eye of the Adult Graphic Novel. Check these out!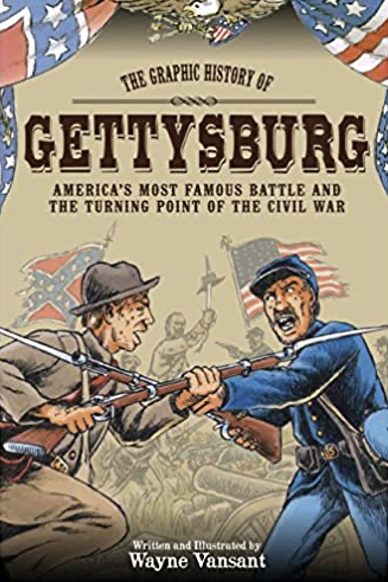 The Graphic History of Gettysburg: America's Most Famous Battle and the Turning Point of the Civil War  (Written and Illustrated by Wayne Vansant)
The Battle of Gettysburg is one of the most famous battles in American history and is widely recognized as the turning point in the Civil War.  A landmark event in United States history, it accounted for the most casualties of any battle during the war and spelled the beginning of the end for the Confederacy.
In this powerful graphic history, Wayne Vansant describes the period leading up to the Battle of Gettysburg as well as all the major artillery events on July 1st, 2nd, and 3rd, including the famous fight for Little Round Top and the death march known as Pickett's Charge. He paints portraits of each army's leaders, among them Robert E. Lee, James Longstreet, George Meade, and the then little-known Joshua Chamberlain. Vansant concludes a few months later at the dedication of the Soldier's National Cemetery in November 1863, when Abraham Lincoln delivered one of the most famous speeches of all time, the Gettysburg Address. Gettysburg delivers one of the hallmark events of American History in an exciting and creative format.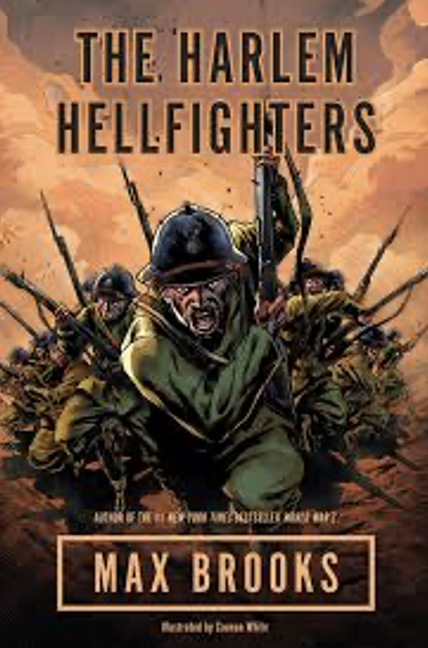 The Harlem Hellfighters (Written by Max Brooks, Illustrated by Caanan White) In 1919, the 369th Infantry Regiment marched home triumphantly from World War I. They had spent more time in combat than any other American unit, never losing a foot of ground to the enemy, or a man to capture, and winning countless decorations. Though they returned as heroes, this African American unit faced tremendous discrimination, even from their own government. The Harlem Hellfighters, as the Germans called them, fought courageously on-and off- the battlefield to make Europe, and America, safe for democracy.
In The Harlem Hellfighters, bestselling author Max Brooks and acclaimed illustrator Caanan White bring this history to life.  From the enlistment lines in Harlem to the training camp of Spartanburg, South Carolina, to the trenches in France, they tell the heroic story of the 369th in an action-packed and powerful tale of honor and heart.
Kent State: Four Dead in Ohio (Written by Derf Backderf)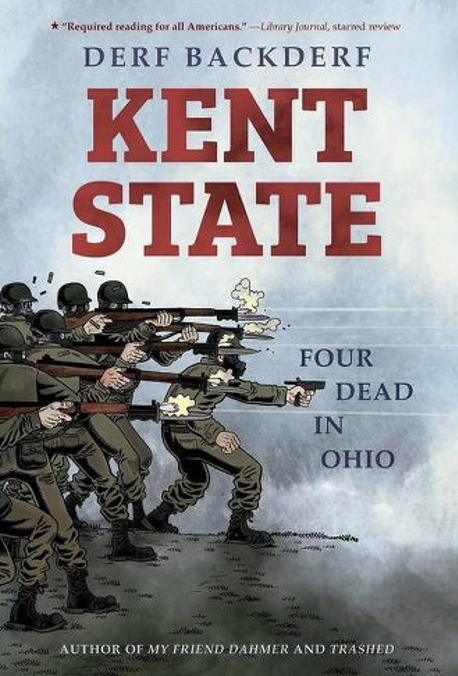 On May 4, 1970 the National Guard gunned down unarmed college students protesting the Vietnam War at Kent State University in Ohio. In a deadly barrage of sixty-seven shots, four students were killed and nine wounded. It was the day America turned guns on its own children-a shocking event burned into our national memory. A few days prior, ten-year-old Derk Backderf saw those same Guardsmen patrolling his nearby hometown, sent in by the governor to crush a trucker strike.  Using the journalism skills he employed on My Friend Daltimer and Trashed, Backderf has conducted extensive interviews and research to explore the lives of these four young people and the events of those four days in May, when the country seemed on the brink of tearing itself apart. Kent State: Four Dead in Ohio published in time for the 50th anniversary of the tragedy, is a moving and troubling story about the bitter cost of dissent- as relevant today as it was in 1970.

The 9/11 Report: A Graphic Adaptation by Sid Jacobson and Ernie Colon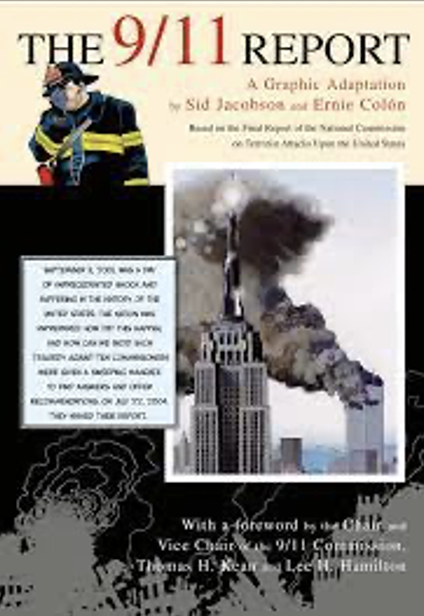 September 11, 2001 was a day of unprecedented shock and suffering in the history of the United States.  Our nation had never experienced an attack of this magnitude on our own soil before. As Americans were glued to their televisions in shock, almost 3,000 people lost their lives that day to a terrorist attack; the nation was unprepared. How did this happen and how can we avoid such tragedy again?  Ten commissioners were given a sweeping mandate to find answers and offer recommendations on July 22, 2004.  They issued their report; a sweeping, easily understood analysis of the tragedy and hopes for the future.
For anyone who might think history is old news, or dull and drab, stop by the   Scott County Public Library in beautiful Georgetown, KY and check out these and other adult graphics!  They are enlightening and informative in a very pleasant and innovative format!
Michael~michaels@scottpublib.org
---
Seed Library Available at the Scott County Public Library

The UK Scott County Horticultural Extension Office is generously providing a seed library to the community, which will be available at the Scott County Public Library. Participants can choose from 16 different seed packets, with a limit of 10 per household.
The seeds that are available are:
Thumbelina zinnia
Bright lights cosmos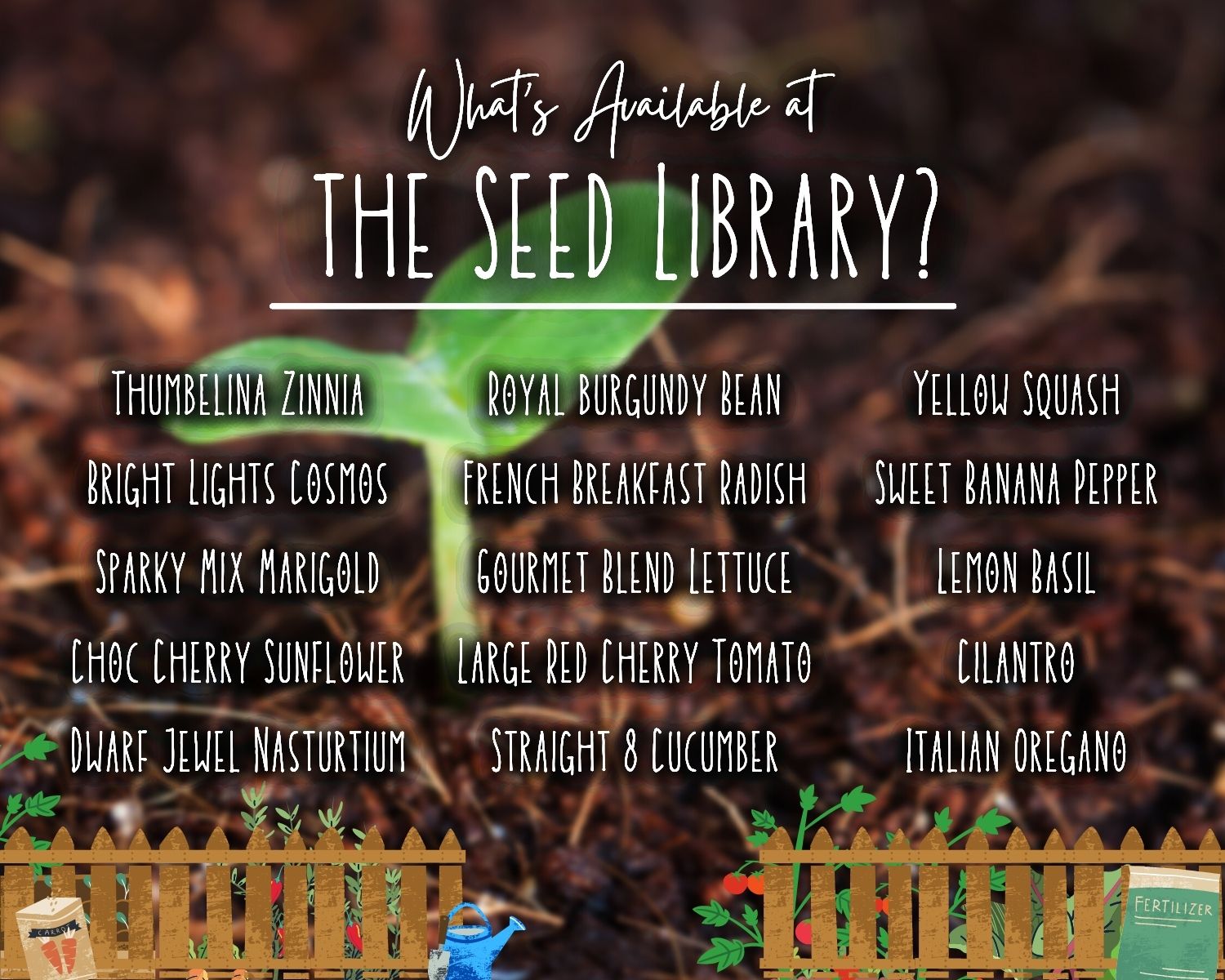 Sparky mix marigold
Choc Cherry sunflower
Dwarf jewel nasturtium
Royal burgundy bean
French breakfast radish
Gourmet blend lettuce
Large red Cherry tomato
Straightneck yellow squash
Straight 8 cucumber
Sweet banana pepper
Lemon basil
Cilantro
Italian oregano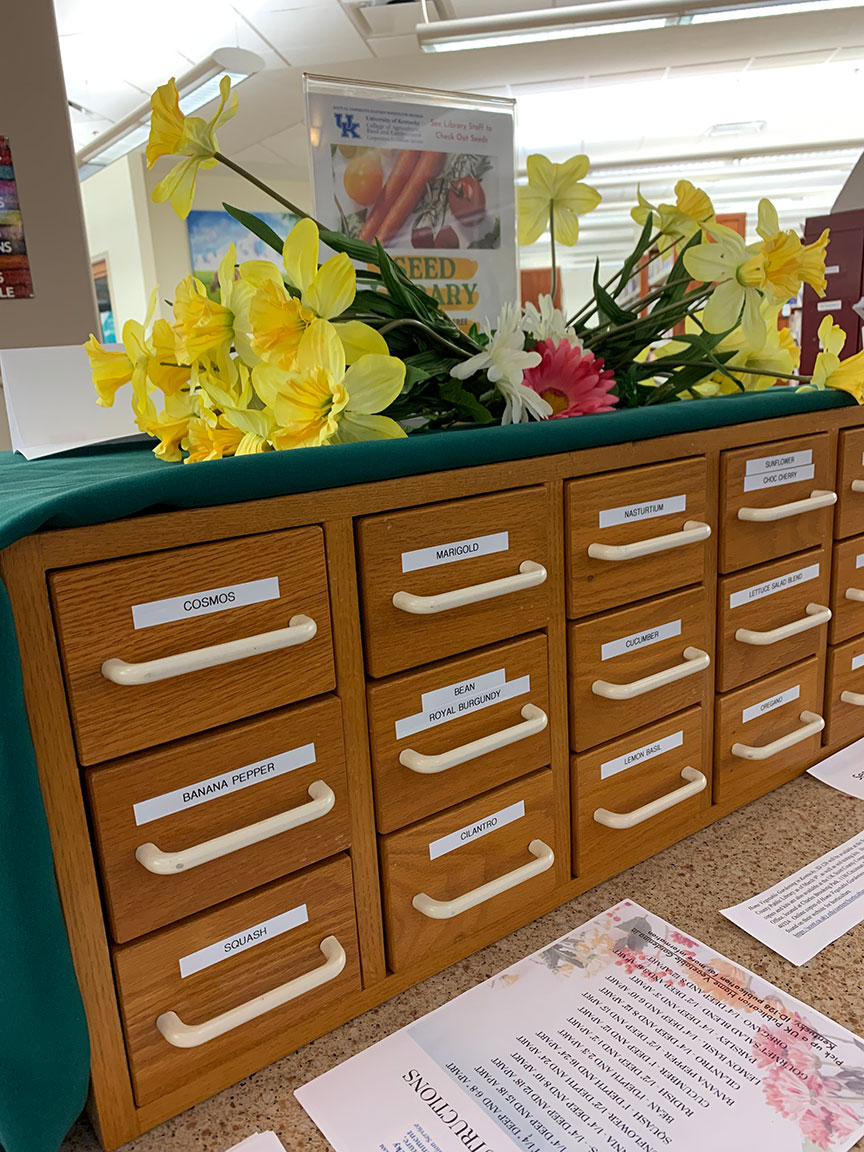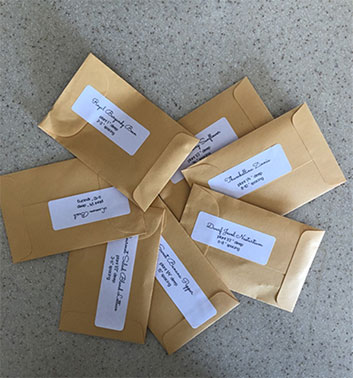 Have no fear if you are new to growing plants from seed (or taking care of plants in general).
The Scott County Horticultural Extension Office has also thoughtfully provided information about how to grow each type of plant, an overall guide for growing vegetables in Kentucky, and soil testing kits.
Whether you choose a vegetable, flower, or herb, many of the seed varieties are easy to grow.  Kids will love seeing the transformation from tiny seed to full grown plant.  One of the simplest to grow, the Royal burgundy bean, will be a beautiful purple; however, expect to see it change to green when cooked.  Gardeners will also appreciate more unusual selections, such as the Choc Cherry sunflower, which is reddish in color and perfect for flower arrangements.  Finally, for folks new to homegrown vegetables, the cherry tomatoes will be packed with flavor.
More information about gardening can be found online at website for the Scott County Extension office https://scott.ca.uky.edu/, as well as the Scott County Public Library nonfiction collection.
Julia~julia@scottpublib.org
---
Earth Day Reads
Earth Day is an annual event celebrated worldwide. The origins of this awareness day date back to 1970. Now, over 193 countries celebrate Earth Day to demonstrate support for environmental protection and appreciation for our planet. How can you celebrate Earth Day, one might ask?? SCPL has got you covered with these earth-inspired reads!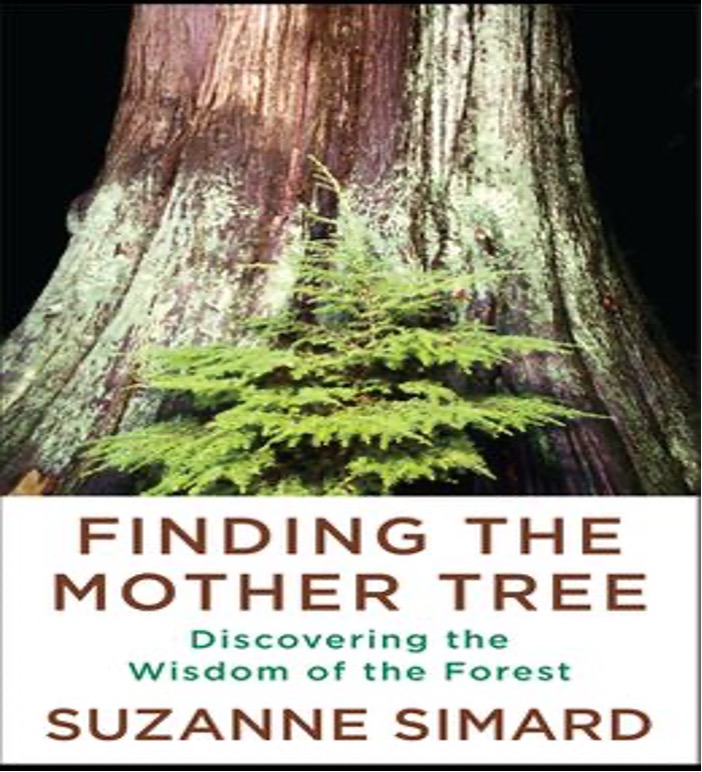 Finding the Mother Tree: Discovering the Wisdom of the Forest by Suzanne Simard
-A New York Times Best Seller, this title is written by a renowned forest ecologist who has helped shift how people view trees and their connections to the living world around them. Trees are more than a source of wood or pulp…they are cooperative, complicated living organisms. After this read, one will begin to see the natural world in a different light, and will most definitely feel the impulse to hug a tree!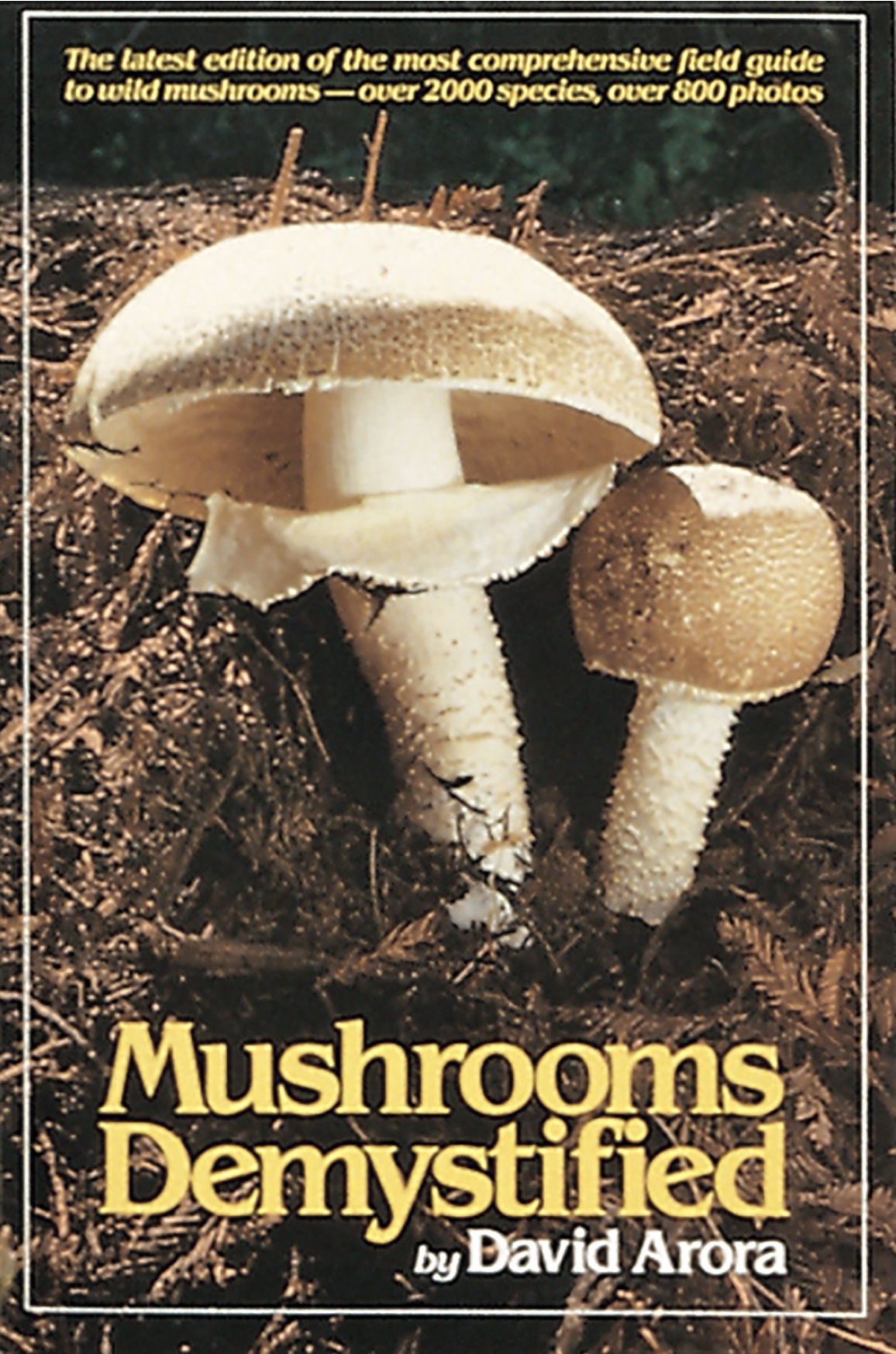 Mushrooms Demystified: A Comprehensive Guide to the Fleshy Fungi by David Arora
-A high quality, intricate mushroom field guide that is beneficial for beginner mushroom hunters and seasoned fungi gatherers alike. David Arora's quirky guidebook contains descriptions of over 2,000 species of mushrooms and includes more than 950 visually stunning photographs. This guidebook also highlights the intricacies and complexities of mushrooms.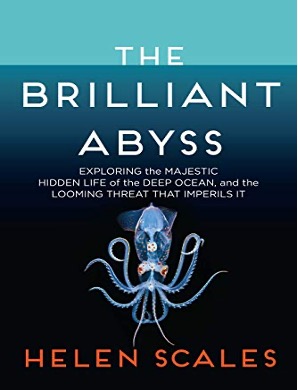 The Brilliant Abyss: Exploring the Majestic Hidden Life of the Deep Ocean and the Looming Threat that Imperils It by Helen Scales
-The deep ocean is a realm about which less is known than the surface of the Moon. Helen Scales eloquently and informatively illuminates the reader with tales of the deep ocean. In addition to spreading some light to the darkness of this realm, Scales also explores how interconnected the deep ocean ecosystem is with the rest of our world – how it can impact global climate and weather systems, and also affect the rest of the ocean. The Brilliant Abyss serves as a poignant call to action to protect this vast, unseen world.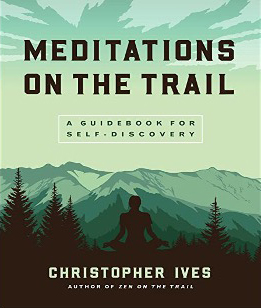 Meditations of the Trail: A Guidebook for Self-Discovery by Christopher Ives
-A compact, easily-totable read, Meditations on the Trail makes a perfect companion to toss into your backpack for a day of hiking. This guidebook is filled with meditations and mindful practices that can help deepen one's connection to both the natural world and one's own mind and body. A must-read for nature-lovers and hikers!
- Enjoy Earth Day on April 22nd, 2022. Happy Reading! -Stephanie~stephanie@scottpublib.org
---
Films to Celebrate Black History Month
Black History Month is an annual observance originating in the United States, where it is also known as African American History month.  It has received official recognition from governments in the United States and Canada and more recently in Ireland and the United Kingdom.  It began as a way of remembering important people and events in the history of the African diaspora.  Here at Scott County Public Library, one way to celebrate is through our movie (DVD) collection.  Check out these classic and captivating films which capture the spirit of Black history!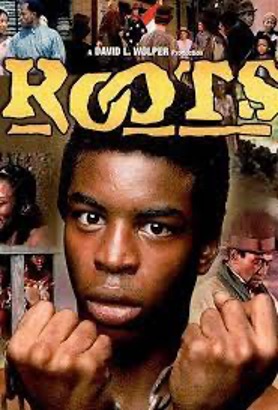 Roots by Alex Haley

In Gambia, West Africa, Kunta Kinte, son of Omoro and Binta, distinguishes himself in manhood training rituals.  But he does not enjoy his new status long; slave traders sweeping the countryside seize him.  Chained with other captives, Kunta begins an agonized odyssey to the New World.  In this saga, we meet such wonderful characters as Kizzy and Chicken George.  It is an epic story that swept our nation in 1977 and will forever touch our hearts.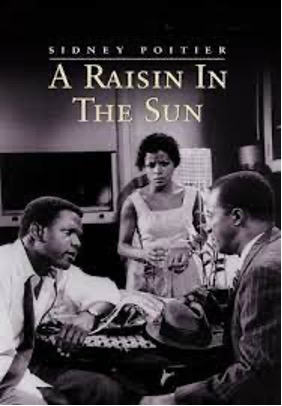 A Raisin in the Sun (1961) play and screenplay by Lorraine Hansberry
A Raisin in the Sun is a groundbreaking drama celebrating the human spirit, featuring an electrifying performance by Academy Award winner Sidney Poitier. The Younger family, frustrated with living in their crowded Chicago apartment, sees the arrival of a $10,000 insurance check as the answer to their prayers.  Matriarch Lena Younger (Claudia McNeil) promptly puts down payment on a house in an all-white suburban neighborhood.  But the family is divided when Lena entrusts the balance of the money to her mercurial son Walter Lee (Poitier) against the wishes of her daughter and daughter-in-law. It takes all the strength and integrity of this African American family to battle against generations of prejudice to try to achieve their piece of the American Dream.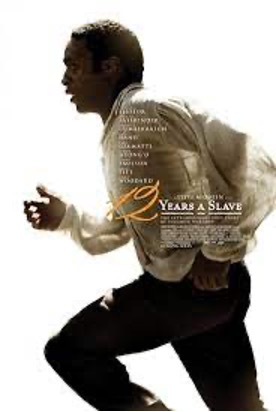 12 Years a Slave (2013) Directed by Steve McQueen
From acclaimed director Steve McQueen comes this "deeply evocative and brilliantly acted" film based on the true story of Solomon Northup.  It is 1841, and Northup (Chiwetel Ejiofor) an accomplished, free citizen of New York, is kidnapped and sold into slavery.  Stripped of his identify and deprived of dignity, Northup is ultimately purchased by ruthless plantation owner Edwin Epps (Michael Fassbender) and must find the strength within to survive.  Filled with powerful performances by an astonishing cast that includes Benedict Cumberbatch, Brad Pitt and newcomer Lupita Nyong'o, 12 Years a Slave is both an unflinching account of slavery in American history and a celebration of the indomitable power of hope.
Hidden Figures tells the incredible untold story of Katherine Johnson, Dorothy Vaughan and Mary Jackson-brilliant African American women working at NASA who served as the brains behind the launch into orbit of astronaut John Glenn, a stunning achievement that turned around the Space Race and lay the groundwork for future missions. The visionary trio crossed all gender and racial lines and inspired generations.  The all-star cast includes Taraji P. Henson, Octavia Spender and Janelle Monae.
So, during Black History Month, as we celebrate the diversity that makes our world so interesting, come see us at Scott County Public Library, where you're sure to learn, know, gather, and grow!
Michael ~ michaels@scottpublib.org
---
Thrillers in Large Type
As we get older, some of us struggle with eyesight as we approach those "golden years."  (Maybe they should call them Tarnished years instead of Golden!)  Even if we find our eyesight waning, hopefully our love for reading is not.  Here at the Scott County Public Library, the Large Type section can be a godsend.  With less stress and strain on the eyes, perhaps reading sessions can be extended—especially when you find that thrilling novel that grabs you by the throat and won't let you go.
Many of us are fans of thrillers—not the gory kind, but the suspenseful ones where you're yelling at the girl to go back and be with her friends; or reminding her she forgot to lock the door; or telling her not to invite the service man into her apartment—he's evil!  Maybe the thriller is one where the protagonist is the only man who can keep the explosion from taking out half the city.  These are the kind that get our hearts pumping and provide the escapism that we might desire!
Here are a few stand-out thrillers that are plot-driven tales of danger and courage that take you, the reader, along for the ride: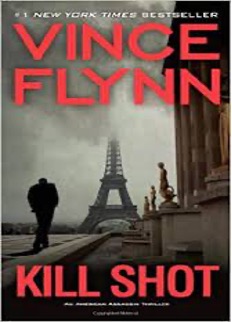 Kill Shot by Vince Flynn
On a mission to hunt down the men responsible for the Pan Am Lockerbie terrorist attack, Mitch Rapp has been steadily working his way through a list of men. With each kill, the tangled network of monsters responsible for the slaughter of 270 civilians becomes increasingly clear. His next target is a plump Libyan diplomat who is currently in Paris without a single bodyguard. Rapp finds him asleep in his bed and unprotected. With conviction of the man's guilt, he sends two bullets into the man's skull.  Suddenly everything changes. The door to the hotel room is kicked open and gunfire erupts all around Rapp. In an instant, the hunter has become the hunted.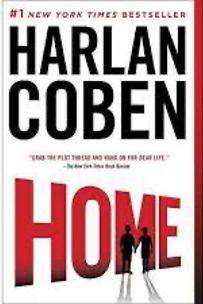 Home by Harlen Coben
A decade ago, kidnappers grabbed two boys from wealthy families and demanded ransom, then went silent. No trace of the boys ever surfaced. For ten years their families have been left with nothing but painful memories and a quiet desperation for the day that has finally, miraculously arrived. Myron Bolitar and his friend Win believe they have located one of the boys, now a teenager. Where has he been for ten years, and what does he know about the day, more than half a life ago, when he was taken?  And most critically; What can he tell Myron and Win about the fate of his missing friend? Harlan Coben delivers an explosive and deeply moving thriller about friendship, family, and the meaning of home.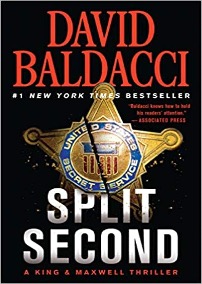 Split Second by David Baldacci
Michelle Maxwell has just blown her future with the Secret Service; She let a presidential candidate out of her sight to comfort a grieving widow. Then the politician whose safety was her responsibility vanished into thin air. Sean King has been there.  Eight years earlier the hard-charging Secret Service Man allowed his attention to be diverted for a split second. And the presidential candidate Sean was protecting was gunned down before his eyes. Now Michelle and Sean are about to see their destinies converge. As the two detectives enter a maze of lies, secrets and deadly coincidences, they uncover a shocking truth: the separate acts of violence that shattered their lives were really a long time in the making- and are a long way from over.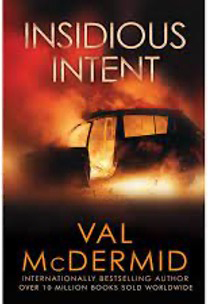 Insidious Intent by Val McDermid
In the north of England, single women are beginning to disappear from weddings. A pattern soon becomes clear; Someone is crashing the festivities and luring the women away-only to leave the victims' bodies in their own burned-out cars in remote locations. Psychologist Tony Hill and former police detective Carol Jordan are called upon to investigate- but this might be the toughest case they've ever had to face.
All of these authors have multiple novels in the Large Type section of the Scott County Public Library, so come in and pick out a good one!  Whether your notion is for a thriller like these, a romance to take you away, or a western to whisk you into the Wild Wild West, come see us.  We know you won't be disappointed!
Michael ~ michaels@scottpublib.org
---
Memories Can Last A Lifetime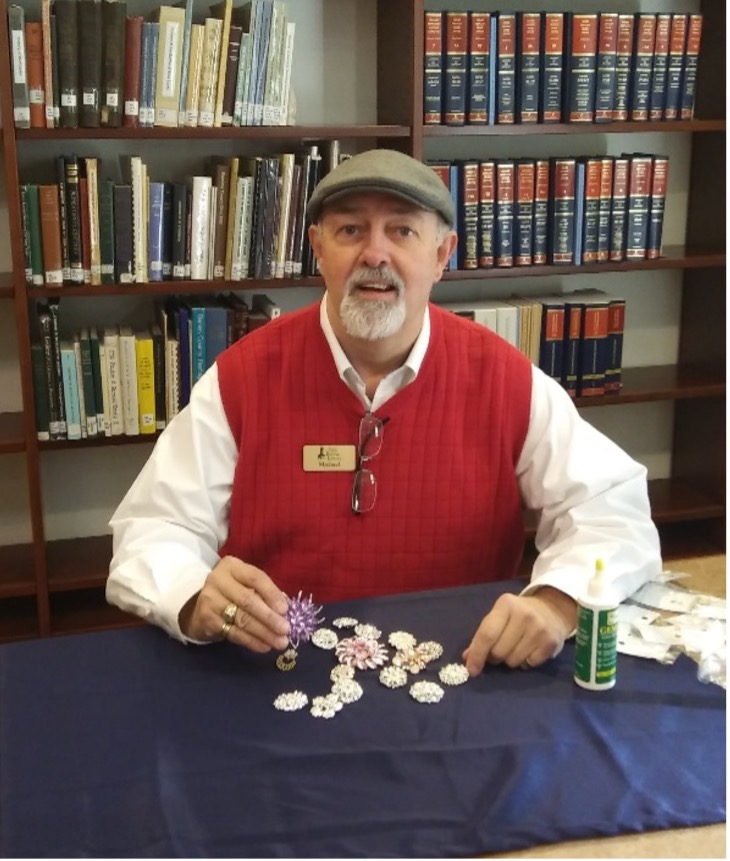 It's that time of year again… the end of one year and the renewed birth and exhilaration of the new one.  Does it hold promises of hope, joy, prosperity?
It is a time when we reevaluate our past.  We think of our accomplishments, our struggles, our successes and our losses.  For me this year, I think not of "things" that have happened, but the people in my life.  Maybe it's the possibility of Covid stealing them away from me that makes me hold them so dear.  I think of my grandmother, grandfather, and my father who are no longer here with us… and hug those who are just a bit too tightly.  I wanted to find a way to honor their memories and have them with me as I journey through this life.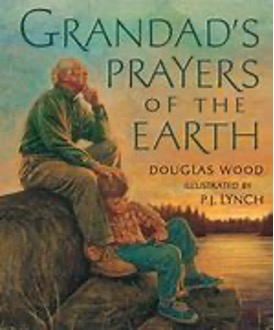 With my Grandfather Chester, I took the children's book Grandad's Prayers of the Earth by Douglas Wood and, in the front and back covers, my family and I wrote all the quaint little sayings that were only his.  "Bless his little peapicking heart, three times in a row." "You want an ice cream?  Bring me one, too!" "That little dog ain't worth nothin'.  Won't even hunt a rabbit."  When we'd see the morning fog rising in the "knobs" of Appalachia, he would say, "Look, Boys, the rabbits are cooking breakfast!" He was a wise man full of character and himself and rarely understood what was going on in our lives and why we didn't enjoy fox hunting up on the mountain like he did. He was a man of integrity through and through; he instilled the importance of honesty in us all. "A man's word is his bond." "A man's gotta use his mind or his muscle to make a living in this old world, Michael.  Which is it gonna be for you?"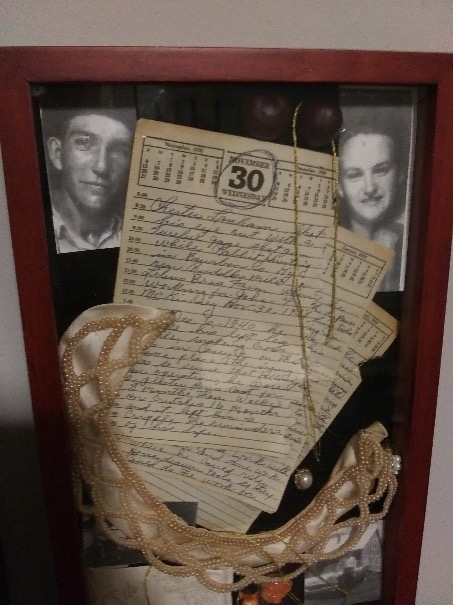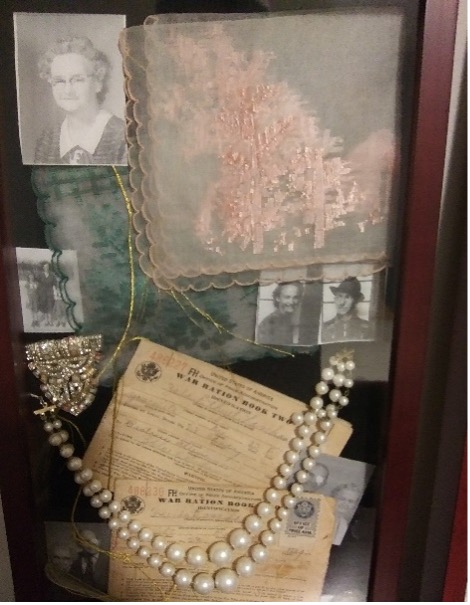 As a way to honor my grandmother and grandfather, I created what I call memory boxes, a shadow box filled with mementos from their lives; it's a box that makes them feel closer and keeps their unique lives with me so cruel Father Time doesn't fade them in a box in the attic. I created them for Grandma Zola and Grandpa Chester.  They hang in the guest bedroom of my new home and I feel warm, sentimental fuzzies as I gaze upon their belongings. It has some of Grandma's jewelry and handkerchiefs, her handwriting on little notes for various family members, their ration cards during WWII, etc. Grandpa's memory box has some of the knives he carried, his handwriting, pictures of them at an early age, etc.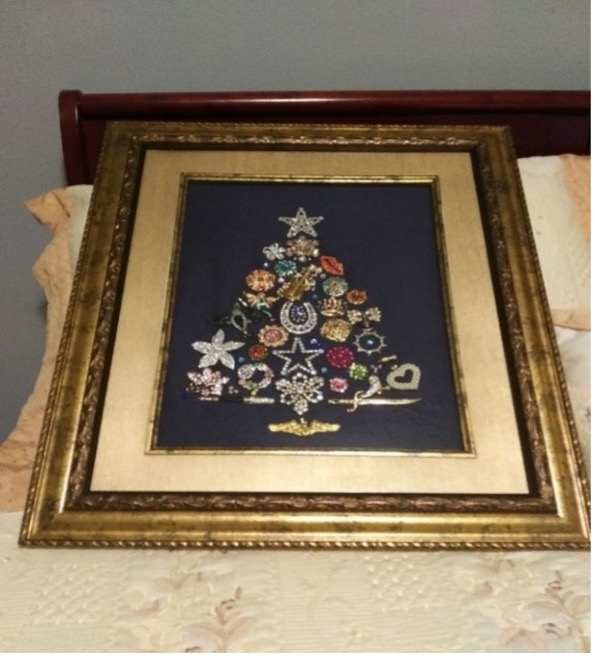 With another idea, instead of Grandmother's costume jewelry hiding in a box somewhere, my Mom and I decided to put some of Grandmother's jewelry together into a jewelry tree as art.  We chose the pieces we loved and remembered her wearing and put them in a frame for the wall. We utilized all kinds of pins, buttons, brooches and earrings and it quickly became a very special piece of art. They remind us of various events in her life and her impeccable class and style.  For a strong country woman, she was a class act.
So yes, another year is ending and the new one has unkept promises to fulfill.  Some say it's always best to look forward to the future, but the past holds such tender and poignant moments…ones that should never be forgotten. When someone you love becomes a memory, the memory becomes a treasure.
Michael ~ michaels@scottpublib.org
Resources:
Grandad's Prayers for the Earth  (Douglas Wood)
Grandma's Jewelry Box: A Guide to Making Framed Jewelry Trees and Art (Barbara J. Endzel)
Martha Stewart's Encyclopedia of Crafts
Beads  (Judy Ann Sadler)
Beads   (ejournal)
Bead & Button (ejournal)
---
It was a dark and stormy night…
The classic entry to a scary story immediately sets the mood for a novel of ghosts, horror, or just downright creepiness.  Many of us enjoy these frightening tales and novels with a bit of guilty pleasure, while others stay far away from anything remotely related to "horror."  Personally, I love to stay up late, immersed in a spine-tingling tale that keeps me turning the pages with a sense of creeping dread far into the wee hours.  You may not want a book to keep you up at night, but perhaps you enjoy a little spine-tingling mystery?  How about just a little something shocking in the plotline?
I have found there are many shades of horror, and not all of them are slimy, blood-soaked gore-fests.  Some novels that classify as "horror" are classic ghost stories, some are set in unsettling places, some with frightening people (and ghosts, and unsettling places).  Horror often has roots in folklore, religion, and history, but focuses on those areas that make us nervous, tapping into our fears, our curiosities, and our sense of the forbidden.  While a lovely, fluffy little romance can take the reader away into another reality, there is nothing in my mind quite as powerful a vehicle for literary traveling than between the pages of a scary book.  I like to have my world (safely) shaken up a bit.
Of course, Stephen King often comes to mind as a master of horror, and I have to confess, his Pet Sematary is still my most terrifying read to date.  Yes, I kept my closet doors firmly shut after reading this novel, and I even moved my desk at work to keep my back from facing a darkened doorway.  Unfortunately, I had just buried a cat in the woods behind my house (I know, right?!) and rather than cut through this lovely little sylvan glade on the way to and from a friend's house, I began taking the longer, and better lit, route home.  The power of books can touch even our real, waking world.
Besides King and his terrifying novels and creepy short stories (don't miss those!), I have enjoyed the short stories of Ambrose Bierce, who in my mind is more haunting than Poe although a slightly later contemporary, and a variety of other novels.  Author Adam Nevill is a must read for creative and disturbing tales, The House of Small Shadows will leave you stunned and paging back through to the beginning to read it all again and The Reddening is a fantastic mix of haunting locale, folklore, and history with just enough gore to add the terror without turning the stomach.  Stephen Irwin's The Dead Path came to mind this summer with our "Tails and Tales" theme, as this novel, with its slowly increasing terror is based on a number of fairy tales.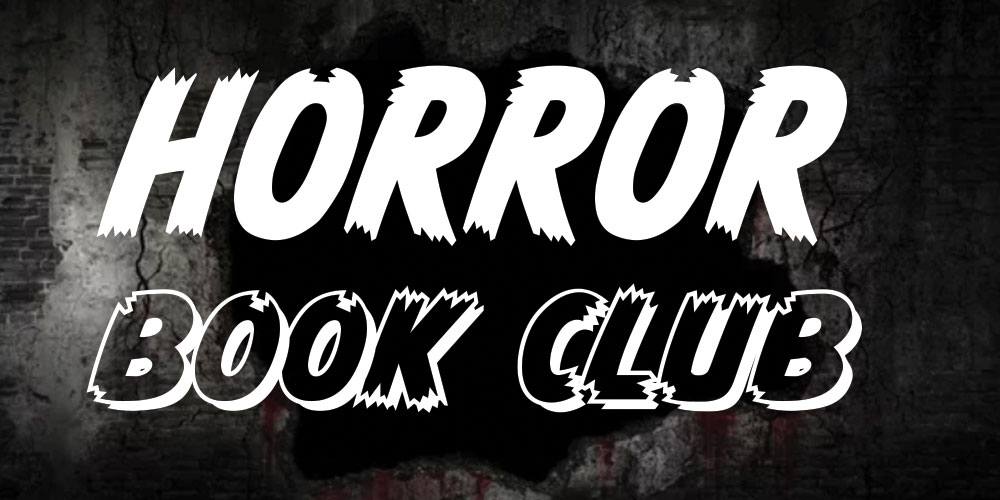 If you are interested at all in exploring this genre further, or meeting people with similar affection for scary books (from whom you can also get lists of more titles to try), join us Thursday, July 22 at 6:00 p.m. for a Horror Book Club.  Associate Professor Gerry Adair of BCTC's English department, is going to lead this lively exploration of the genre and kick off a book discussion, which will meet thereafter every other month.
Come and join us on the dark side…
Melissa ~ melissa@scottpublib.org
---
Our debt to the heroic men and valiant women in the service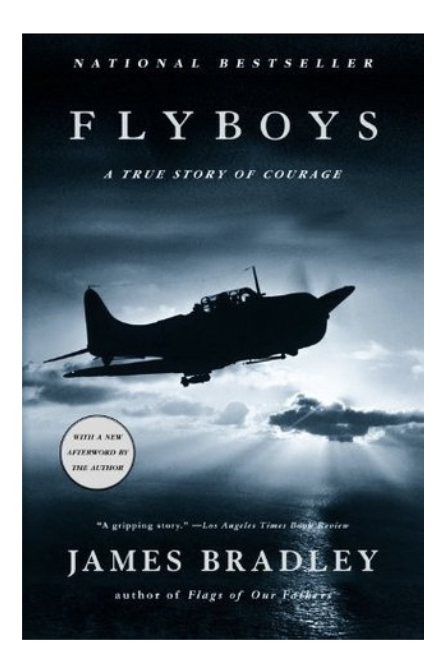 As Harry S. Truman once said, "Our debt to the heroic men and valiant women in the service of our country can never be repaid."  Here at Scott County Public Library, we have wonderful books and resources which detail our heroes of the military.  One of the best of these tributes is Flyboys: A True Story of Courage by James Bradley.  The chronicle of events over the Pacific during WWII with some of our fighter pilots is truly chilling. The author details the war in the Pacific, from the attack on Pearl Harbor through to the bitter end of the war.  It is not easy on the heart to read.  The stories are graphic and sad, with the tragedies of war brought to point.  At one point, the author is describing an American soldier who has been beheaded, well almost.  He describes the head hanging on the front of the body, so this account of the times of war is not for the faint of heart.
Another troubling aspect was the way the American public looked at and treated the Japanese people. From internment camps here in America to the inhumane treatment of soldiers on the battlefields, it is a daunting account of war. The despair and guilt of our soldiers is not often considered in military history, nor is the hypocrisy involved in views of the enemy's action: When the Japanese soldiers killed our men, they were violating the Geneva Convention rules of war, but when our soldiers killed theirs, "they had it coming."  The dual version of morality is bothersome, but this is a very personal, intimate, and real account of several prisoners of war-their courage is truly awe inspiring.  American should never forget the sacrifice of our American soldiers.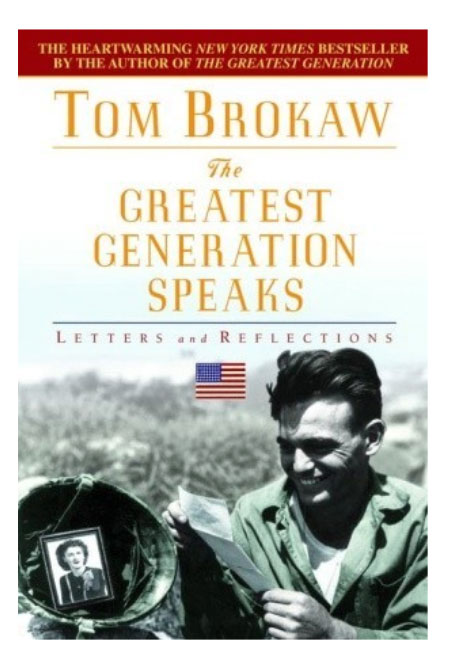 Another great choice when you're looking for a hero is The Greatest Generation Speaks: Letters and Reflections by Tom Brokaw. It is the voices of many who participated in WWII in various letters and accounts.  They are the personal stories of the soldiers who had to face unspeakable scenes.  They describe the fear of being in a foxhole and having mortar rounds hitting merely 2 feet away. Or the lone stealthy German soldier who dropped a grenade into their foxhole and the resulting damage.
Not all of the stories are about combat, battles, life and death heroes.  A photographer, Raymond Daum, discusses his experiences and Veronica Mackey Hulick shared her experiences with Navy WAVES (Women Accepted for Voluntary Emergency Service) as she and other women ran some of the first computers, cataloguing and creating intelligence for the armed services to utilize.  
This compilation of the stories of these heroic men and women will stay with you long after you put the book down.  They are truly our greatest generation and helped provide the comforts of life we enjoy today.  Both of these are available in Large Type in our library which make them easy on the eyes.  Come in and check us out at Scott County Public Library.  We think you'll be impressed!
Michael ~ michaels@scottpublib.org
---
Summer Time!
The name itself slides off my tongue with a sibilant murmur, and reminds me of the cool tender grass I would lie in as a girl, looking up through the trees and the dappling sunshine, letting my mind drift along with the breeze.  The school calendar gave a sense of holiness to this season, and the end of enforced learning initiated a sense of freedom when the mind was released to explore on its own.  I spent most of the day out of doors, in the quiet country area where I grew up; hanging out in the barn with the dusty scent of hay and horse, wandering along the creek in the "bottom field" (which was a bit daring as I wasn't supposed to be there unsupervised), or just generally running about in the large backyard, usually with a dog or cat at my heels.  But summertime was most of all the blessed time in which I could immerse myself fully and guilt-free in whatever reading material my heart desired.
I read voraciously all year, but there was something special about those relaxed weeks in the summer months when I didn't have to read something for someone else's agenda.  I was determined to read whatever I wanted the year around, but during the school months this often required reading after "lights out" by the scant illumination of a flashlight or 4 watt nightlight bulb – heaven knows how I have any eyes left at all.  Homework and after school activities interfered with my pleasure reading, not to mention the required reading my mother set for me as she guided me through the classics.  Summer represented a time when the pressure was off and I could feel relief wending through every brain cell.  The freedom to explore was a tangible force.  I don't know if it was simply the cessation of  looming deadlines and expectations, or whether it was delayed gratification, but the reading I consumed during the summers always tasted sweeter, was felt more deeply, and was better remembered.
There were horse books during the warm days of early childhood summers; Margarite Henry, Walter Farley's Black Stallion series, and one lovely summer in which I read Hold the Rein Free, a gift from my fourth grade teacher.  I attended riding camp through some of these summers and books always accompanied me, to be read and swapped with other campers for their equally alluring volumes.  I remember specifically A Horse for XYZ and Mary O'Hara's classics My Friend Flickaand Thunderhead traveling along in my footlocker, consumed in hot bunkhouses or under a tree.  The dining hall of our camp was located in an old historic house, with tempting bookshelves filled with deliciously scented old books lining the walls.  I always managed to sit near one of the shelves in a corner, where I could slip a mystery off the shelves and read during my weeks there, in between tennis lessons, long barn hours or splashes in the pool and lake.  I plowed through several Nancy Drews in such manner.
It wasn't all light reading – in fact it rarely was.  There was the summer I devoured Dickens and another in which I read nothing but Russian authors.  And there was the high school summer I immersed myself in the American Civil War via MacKinlay Kantor's Andersonville, an experience so searing I haven't repeated it.  Generally, I tend to cycle back and read my favorite books again at some point, but Andersonville has remained closed.  It was a shock to dive into that visceral, carnivorous world and re-emerge into a warm landscape where sprinklers whirred, lawn mowers distantly growled and the sun beat down on my towel-draped chair. I don't know if it was entirely the book itself, or just the time during which I read it, but it was summer and in my experience every book I tasted during those few months carried  an extra-intense flavor.
So as the days lengthen, and the sun warms more and the school calendars begin to wind down I send this wish out to everyone – go out and feel the grass, absorb the warmth, inhale the smells, the light and the sounds of this season, and taste the sweetness of literary freedom.
Melissa ~ melissa@scottpublib.org
Watch these and other videos from Adult Services on our YouTube Channel