Genealogy 101: Four Session course in Beginning Genealogy
Join Peggy Lynn Clemens Lauritzen (AG, FOGS) for this four-week course via Zoom.  Clemens Lauritzen is the recipient of the Laura G Prescott Award for Exemplary Service to Professional Genealogy and is an expert in Ohio, mid-Southern, and Appalachian research.
Each of the four classes will build on the previous instruction.  Registration, including working email, is required for each session, in order to receive the Zoom login information. Register for Session 2
---
For every chapter of your life the Scott County Public Library is here for you; to teach you a new skill, to entertain you with books, movies and music, to bring live musical performances to your ears and informative programming to your mind. Come explore our space and see how we can be a part of your life.
If you have questions about the Adult Services, please email the Adult Services Manager.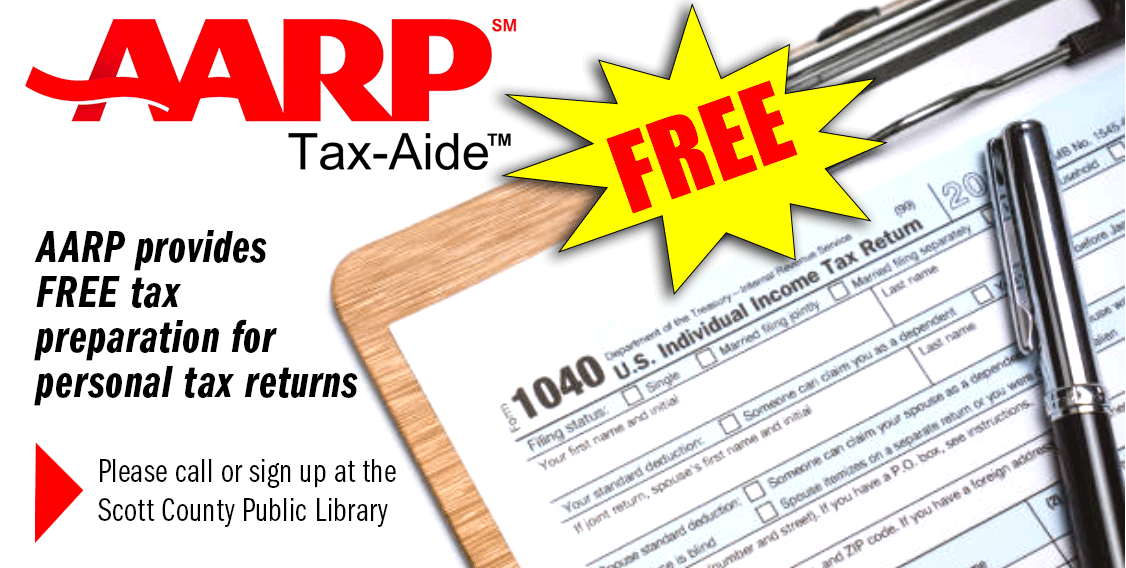 AARP Tax Preparation Appointments only due to Covid. Please call (502)863-3566 or sign up at the Scott County Public Library. Starting around the 2nd or 3rd week in January 2022, our counselors will call you to set up an appointment.
AARP provides free tax preparation for personal tax returns. We do simple taxes and have certain guide lines we must follow. This year we will be located at:
Grace Christian Church Student Center.
1648 Lexington Road.
Georgetown, Kentucky.
 

40324

We will be doing taxes on: Thursday and Friday 10 a.m. to 2 p.m. You do not have to be a member of AARP or a senior citizen.
AARP Offers-
Self-preparation using tax preparation software packages available free of charge, subject to income and other criteria.
Facilitated Self-Assistance in which you are provided access to free tax preparation software, subject to income and other criteria, and for which you can request assistance from a Tax-Aide "Help-Desk" staffed by IRS-certified Counselors.
Access to free file tax preparation software, with no age or income restrictions, along with coaching from Tax-Aide IRS-certified Counselors.
If you would like to use any of the above filing options, please visit https://www.aarp.org/money/taxes/aarp_taxaide/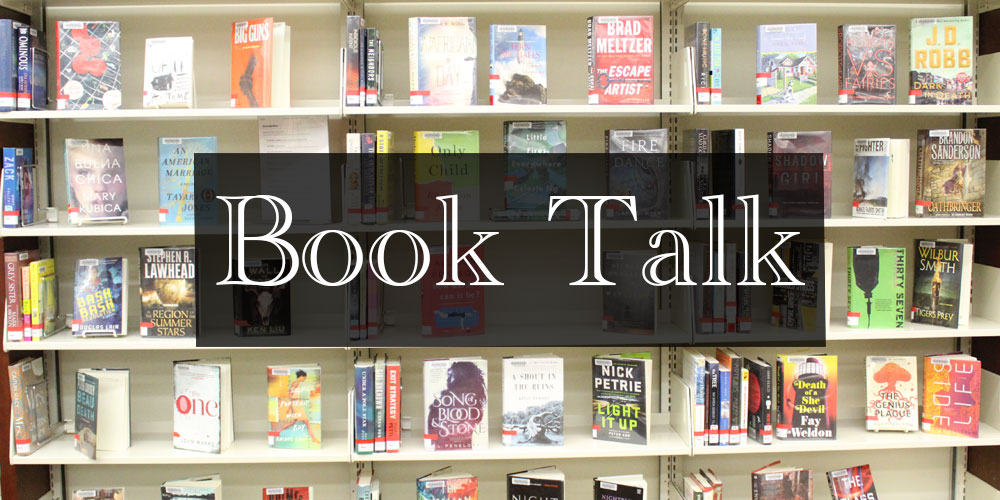 A book discussion for adults where we meet on Fridays at noon about every six weeks and talk about both fiction and nonfiction works.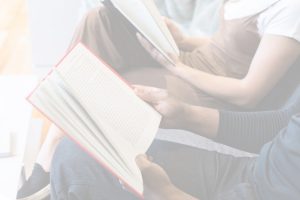 We gather at the library the first Wednesday at 5:00 p.m. for a casual book discussion.  We read books from a variety of genres and enjoy talking about the books that we love.  No registration required.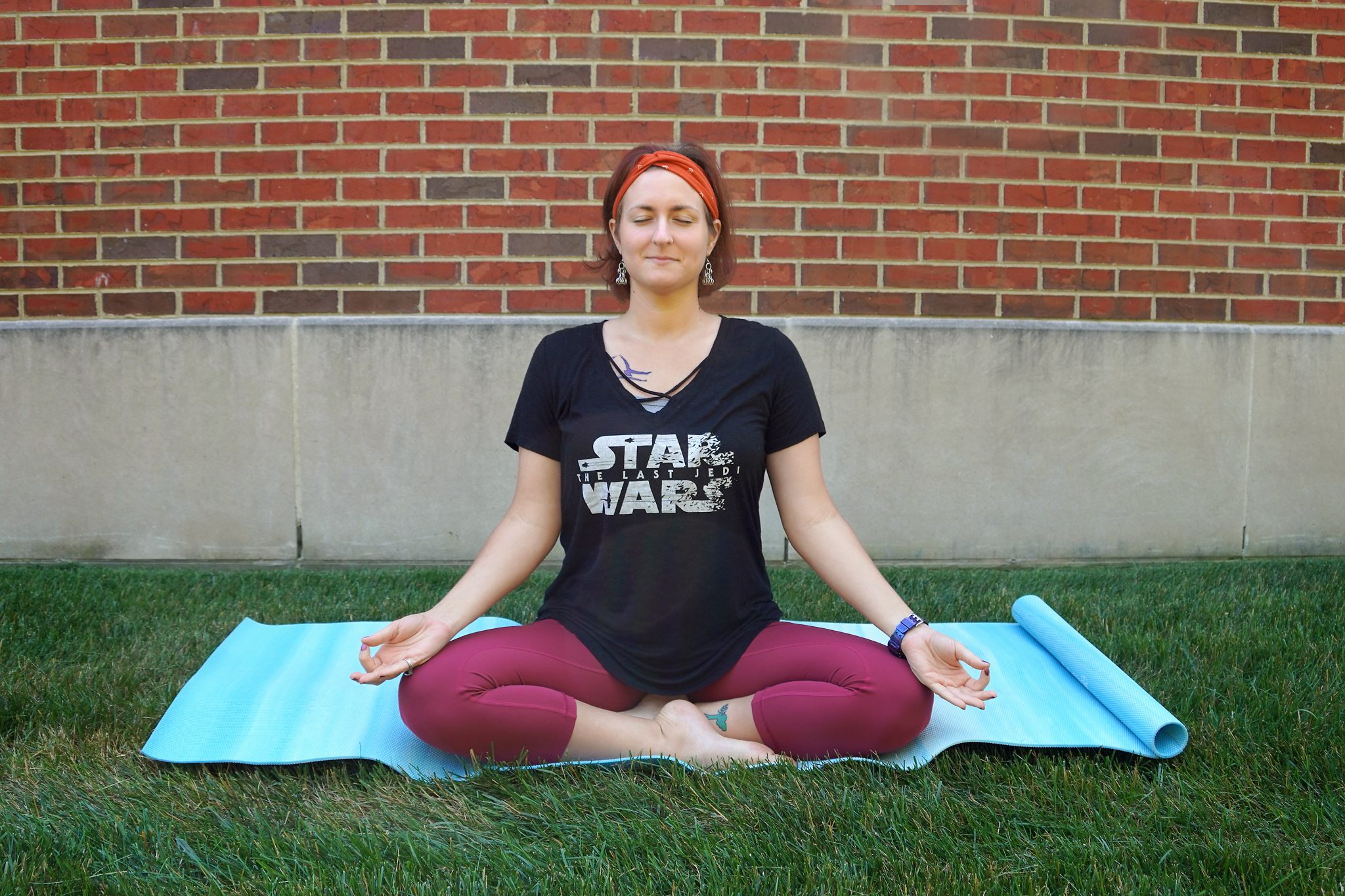 Let's face it…life can be messy and busy! And while life's craziness can certainly make things interesting, there are times when it is necessary to take a deep breath and slow down the pace. Practicing yoga and a mindful state of being can help foster a deeper inner awareness and allow one to relax more fully. Yoga and mindfulness practices link the breath to movement, and body to mind. These amazing practices help center you in the now, so that you can better appreciate the moment.
            If yoga and mindfulness is something that you are interested in learning more about, you are in luck! SCPL offers Beginners Energizing Yoga on Tuesdays from 4:00-5:00PM and Chair Yoga on Wednesdays from 10:00-11:00AM. Registration is required, and proper social distancing measures are followed. We look forward to seeing you in class! Namaste.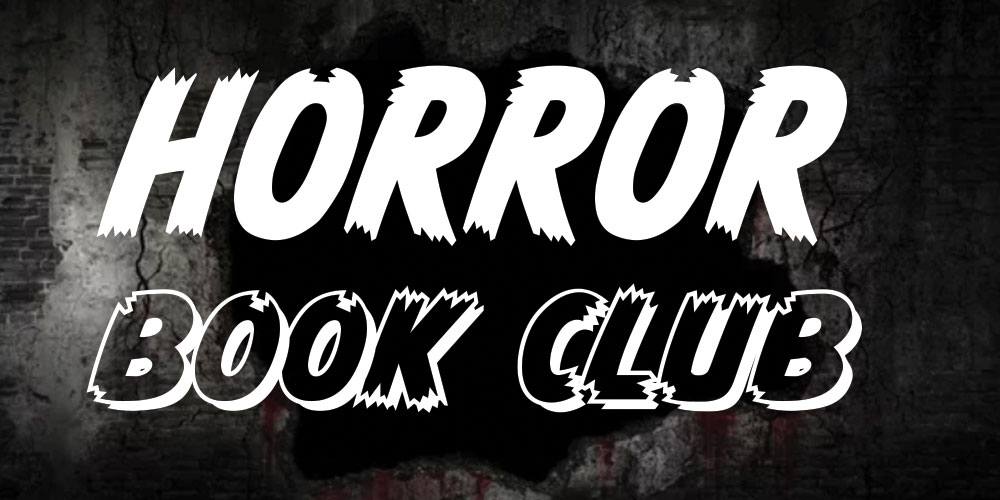 Join us as we discuss our favorite horror novels and authors, in the casual book discussion led by associate professor of English Literature Gerry Adair of BCTC.  Feel free to bring your favorite books to share.

This group meets twice a month for anyone interested in writing memoirs and/or family history. Please come join us.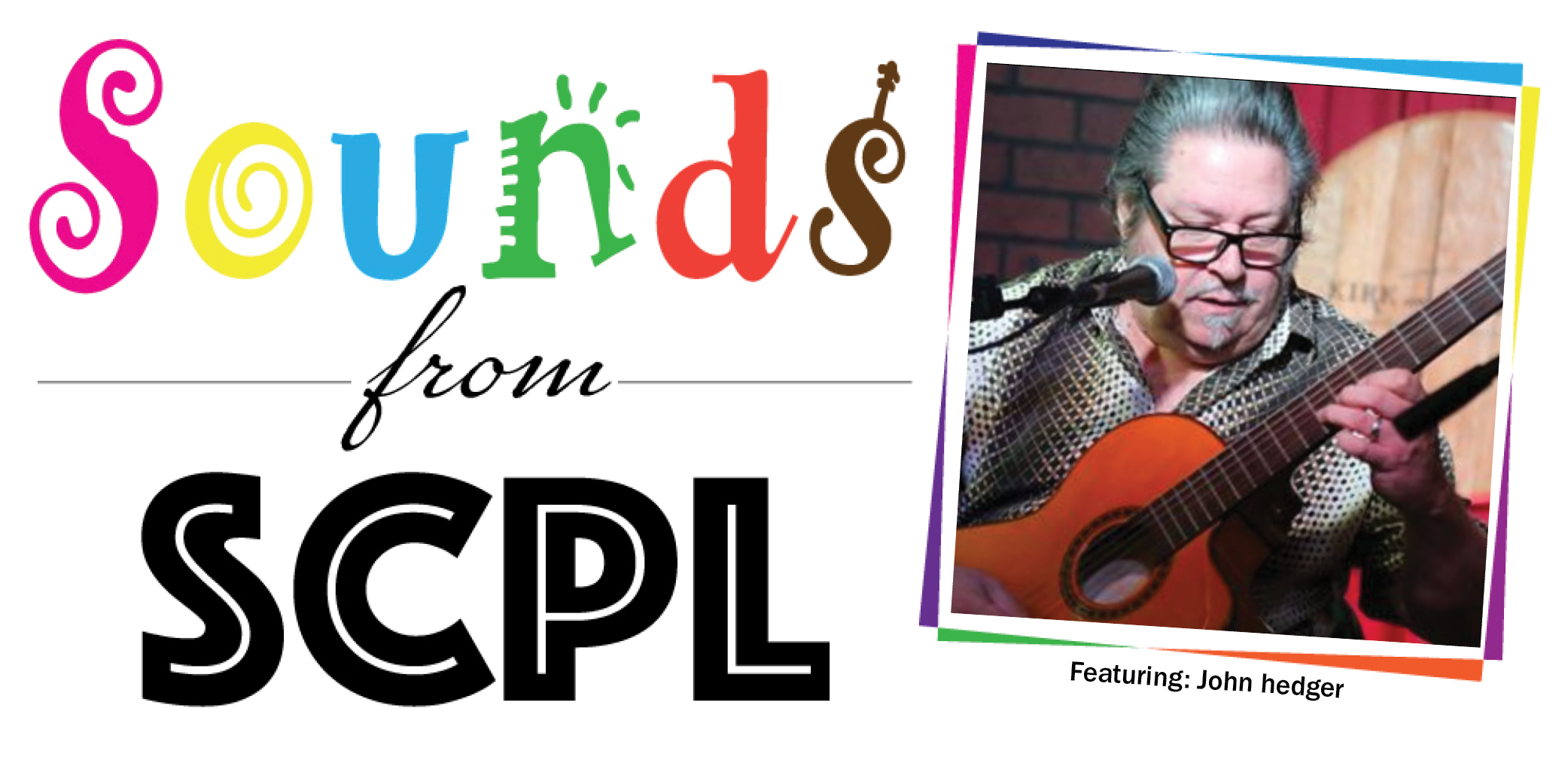 Enjoy the sounds of talented musicians and their instruments by the fireplace. Go to our
events calendar
to see the next scheduled musician to perform at the Scott County Public Library.
This program is currently virtual

Discover!  Programs are designed for adults with intellectual and developmental disabilities in mind.  Registration is required - participants' caregivers need to be present and register for the class as well.  Ages 16 and older.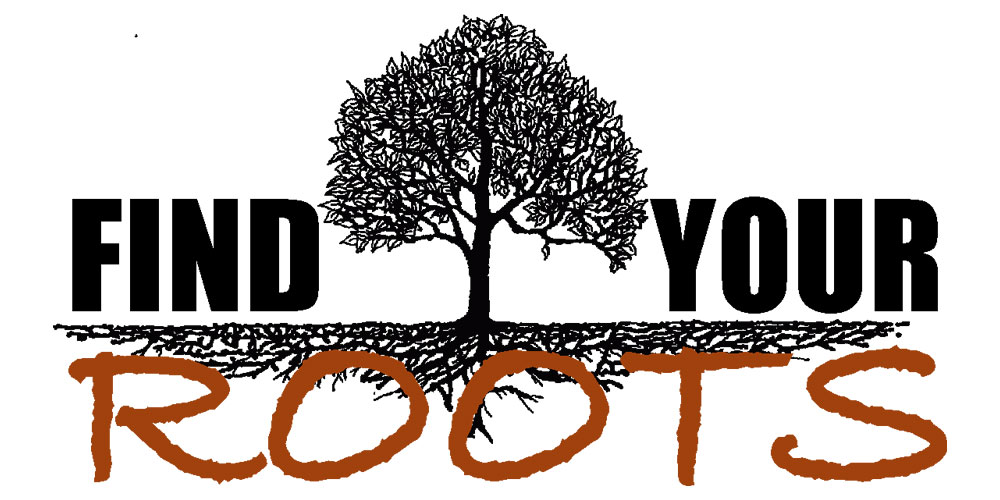 On-site family history research assistance is provided by a volunteer from the Scott County Genealogical Society.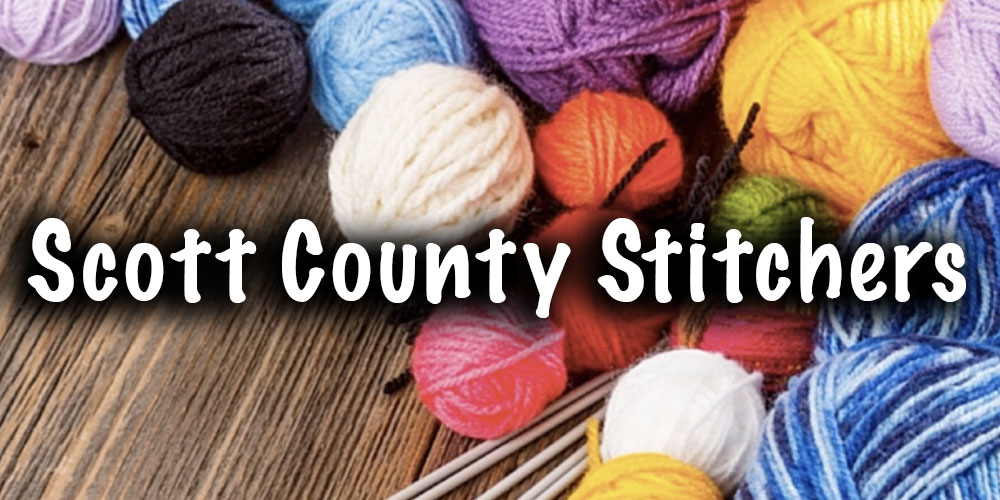 Calling all crafty people who enjoy stitching!  Do you like to quilt, knit, crochet, needlepoint, embroider or work counted cross stitch or tatting?  If your favored form of creativity involves a needle and a yarn or floss, we have the perfect afternoon for you.  Join us for an relaxing afternoon with friends, in our comfy chairs in the new fiction section or our own separate space in the teen room overlooking the patio and bring your projects with you.  This is the perfect excuse to get out of the house!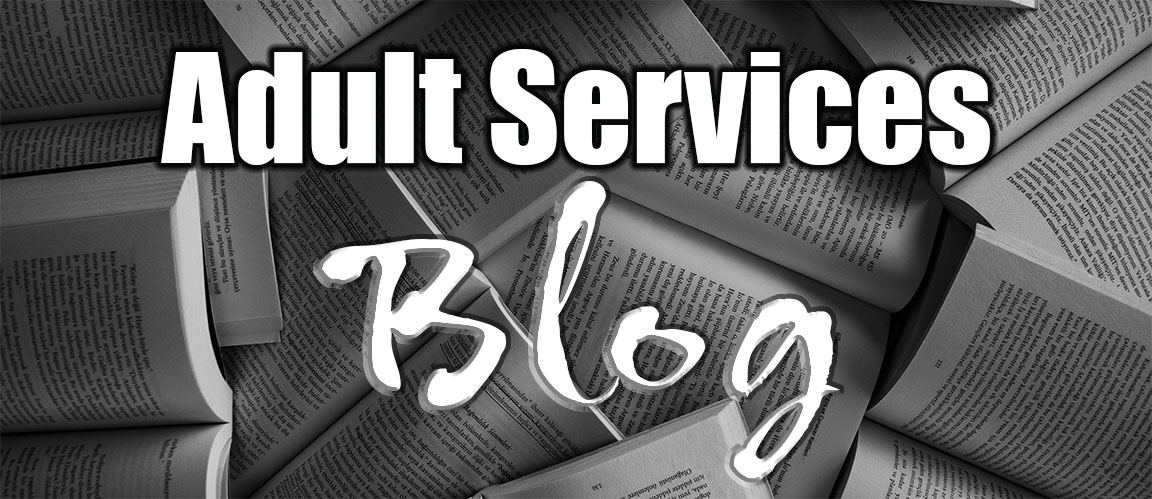 We'll highlight topics of interest and share ideas that matter to you. Have a story to share? Send me an email at Melissa@scottpublib.org.
---
Memories Can Last A Lifetime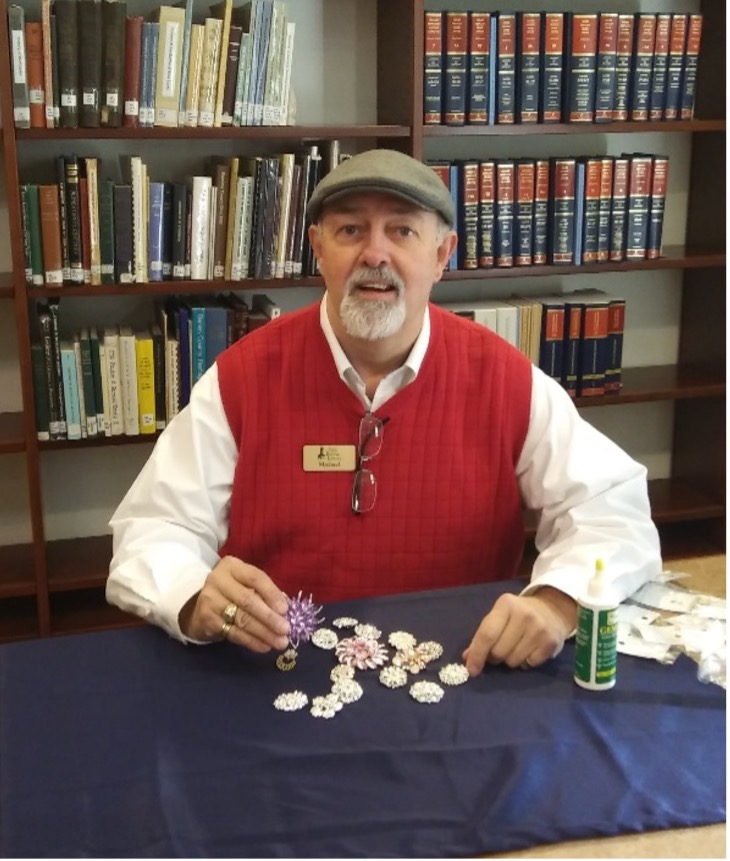 It's that time of year again… the end of one year and the renewed birth and exhilaration of the new one.  Does it hold promises of hope, joy, prosperity?
It is a time when we reevaluate our past.  We think of our accomplishments, our struggles, our successes and our losses.  For me this year, I think not of "things" that have happened, but the people in my life.  Maybe it's the possibility of Covid stealing them away from me that makes me hold them so dear.  I think of my grandmother, grandfather, and my father who are no longer here with us… and hug those who are just a bit too tightly.  I wanted to find a way to honor their memories and have them with me as I journey through this life.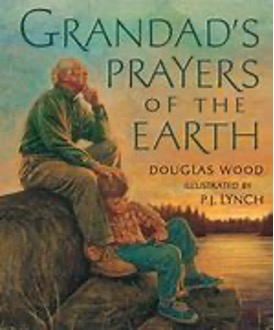 With my Grandfather Chester, I took the children's book Grandad's Prayers of the Earth by Douglas Wood and, in the front and back covers, my family and I wrote all the quaint little sayings that were only his.  "Bless his little peapicking heart, three times in a row." "You want an ice cream?  Bring me one, too!" "That little dog ain't worth nothin'.  Won't even hunt a rabbit."  When we'd see the morning fog rising in the "knobs" of Appalachia, he would say, "Look, Boys, the rabbits are cooking breakfast!" He was a wise man full of character and himself and rarely understood what was going on in our lives and why we didn't enjoy fox hunting up on the mountain like he did. He was a man of integrity through and through; he instilled the importance of honesty in us all. "A man's word is his bond." "A man's gotta use his mind or his muscle to make a living in this old world, Michael.  Which is it gonna be for you?"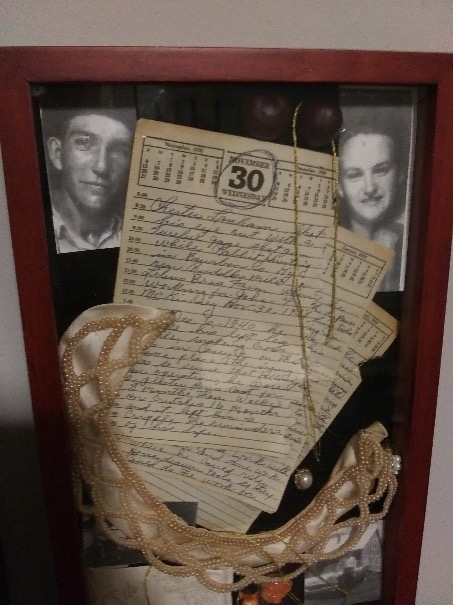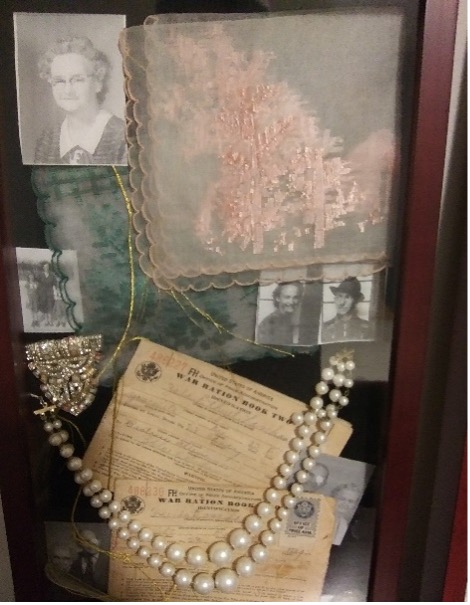 As a way to honor my grandmother and grandfather, I created what I call memory boxes, a shadow box filled with mementos from their lives; it's a box that makes them feel closer and keeps their unique lives with me so cruel Father Time doesn't fade them in a box in the attic. I created them for Grandma Zola and Grandpa Chester.  They hang in the guest bedroom of my new home and I feel warm, sentimental fuzzies as I gaze upon their belongings. It has some of Grandma's jewelry and handkerchiefs, her handwriting on little notes for various family members, their ration cards during WWII, etc. Grandpa's memory box has some of the knives he carried, his handwriting, pictures of them at an early age, etc.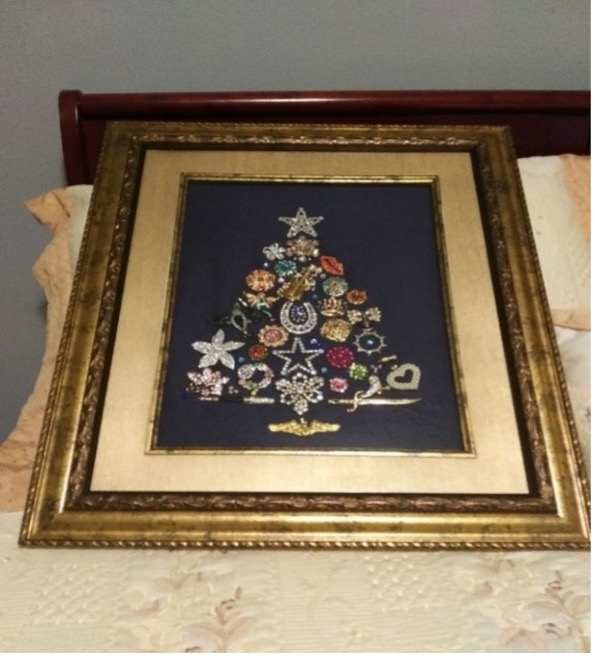 With another idea, instead of Grandmother's costume jewelry hiding in a box somewhere, my Mom and I decided to put some of Grandmother's jewelry together into a jewelry tree as art.  We chose the pieces we loved and remembered her wearing and put them in a frame for the wall. We utilized all kinds of pins, buttons, brooches and earrings and it quickly became a very special piece of art. They remind us of various events in her life and her impeccable class and style.  For a strong country woman, she was a class act.
So yes, another year is ending and the new one has unkept promises to fulfill.  Some say it's always best to look forward to the future, but the past holds such tender and poignant moments…ones that should never be forgotten. When someone you love becomes a memory, the memory becomes a treasure.
Michael Stephens, Librarian Assistant
Scott County Public Library
Resources:
Grandad's Prayers for the Earth  (Douglas Wood)
Grandma's Jewelry Box: A Guide to Making Framed Jewelry Trees and Art (Barbara J. Endzel)
Martha Stewart's Encyclopedia of Crafts
Beads  (Judy Ann Sadler)
Beads   (ejournal)
Bead & Button (ejournal)
---
It was a dark and stormy night…
The classic entry to a scary story immediately sets the mood for a novel of ghosts, horror, or just downright creepiness.  Many of us enjoy these frightening tales and novels with a bit of guilty pleasure, while others stay far away from anything remotely related to "horror."  Personally, I love to stay up late, immersed in a spine-tingling tale that keeps me turning the pages with a sense of creeping dread far into the wee hours.  You may not want a book to keep you up at night, but perhaps you enjoy a little spine-tingling mystery?  How about just a little something shocking in the plotline? 
I have found there are many shades of horror, and not all of them are slimy, blood-soaked gore-fests.  Some novels that classify as "horror" are classic ghost stories, some are set in unsettling places, some with frightening people (and ghosts, and unsettling places).  Horror often has roots in folklore, religion, and history, but focuses on those areas that make us nervous, tapping into our fears, our curiosities, and our sense of the forbidden.  While a lovely, fluffy little romance can take the reader away into another reality, there is nothing in my mind quite as powerful a vehicle for literary traveling than between the pages of a scary book.  I like to have my world (safely) shaken up a bit.
Of course, Stephen King often comes to mind as a master of horror, and I have to confess, his Pet Sematary is still my most terrifying read to date.  Yes, I kept my closet doors firmly shut after reading this novel, and I even moved my desk at work to keep my back from facing a darkened doorway.  Unfortunately, I had just buried a cat in the woods behind my house (I know, right?!) and rather than cut through this lovely little sylvan glade on the way to and from a friend's house, I began taking the longer, and better lit, route home.  The power of books can touch even our real, waking world.
Besides King and his terrifying novels and creepy short stories (don't miss those!), I have enjoyed the short stories of Ambrose Bierce, who in my mind is more haunting than Poe although a slightly later contemporary, and a variety of other novels.  Author Adam Nevill is a must read for creative and disturbing tales, The House of Small Shadows will leave you stunned and paging back through to the beginning to read it all again and The Reddening is a fantastic mix of haunting locale, folklore, and history with just enough gore to add the terror without turning the stomach.  Stephen Irwin's The Dead Path came to mind this summer with our "Tails and Tales" theme, as this novel, with its slowly increasing terror is based on a number of fairy tales.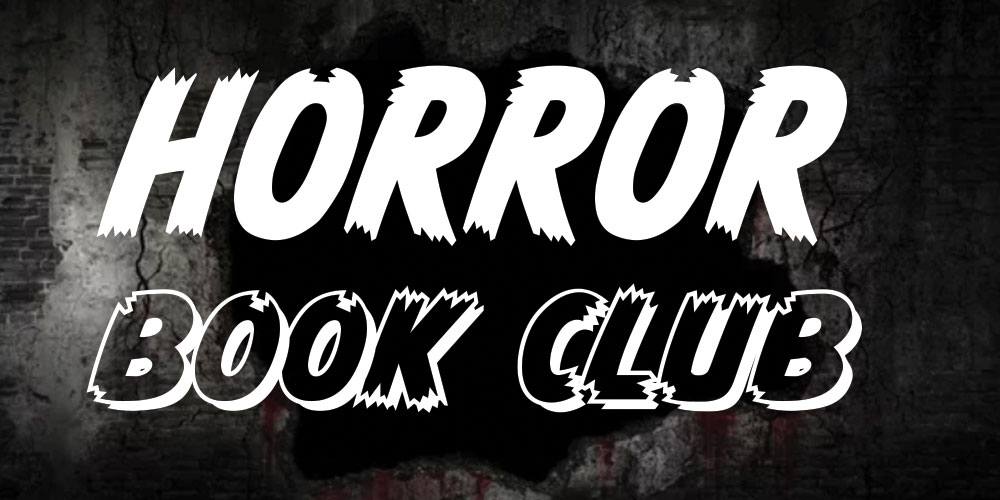 If you are interested at all in exploring this genre further, or meeting people with similar affection for scary books (from whom you can also get lists of more titles to try), join us Thursday, July 22 at 6:00 p.m. for a Horror Book Club.  Associate Professor Gerry Adair of BCTC's English department, is going to lead this lively exploration of the genre and kick off a book discussion, which will meet thereafter every other month. 
Come and join us on the dark side…
Melissa ~ melissa@scottpublib.org
---
Our debt to the heroic men and valiant women in the service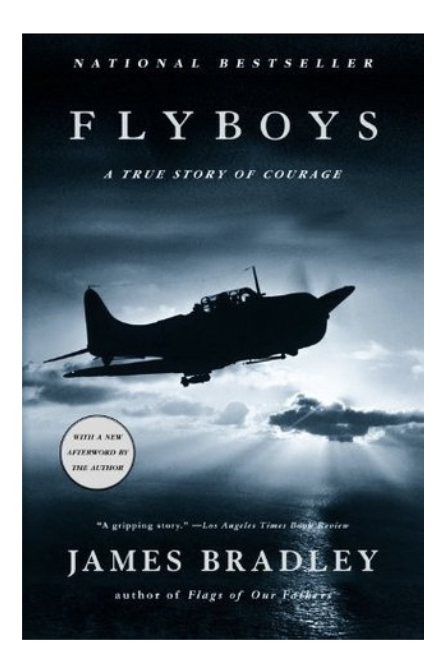 As Harry S. Truman once said, "Our debt to the heroic men and valiant women in the service of our country can never be repaid."  Here at Scott County Public Library, we have wonderful books and resources which detail our heroes of the military.  One of the best of these tributes is Flyboys: A True Story of Courage by James Bradley.  The chronicle of events over the Pacific during WWII with some of our fighter pilots is truly chilling. The author details the war in the Pacific, from the attack on Pearl Harbor through to the bitter end of the war.  It is not easy on the heart to read.  The stories are graphic and sad, with the tragedies of war brought to point.  At one point, the author is describing an American soldier who has been beheaded, well almost.  He describes the head hanging on the front of the body, so this account of the times of war is not for the faint of heart.
Another troubling aspect was the way the American public looked at and treated the Japanese people. From internment camps here in America to the inhumane treatment of soldiers on the battlefields, it is a daunting account of war. The despair and guilt of our soldiers is not often considered in military history, nor is the hypocrisy involved in views of the enemy's action: When the Japanese soldiers killed our men, they were violating the Geneva Convention rules of war, but when our soldiers killed theirs, "they had it coming."  The dual version of morality is bothersome, but this is a very personal, intimate, and real account of several prisoners of war-their courage is truly awe inspiring.  American should never forget the sacrifice of our American soldiers.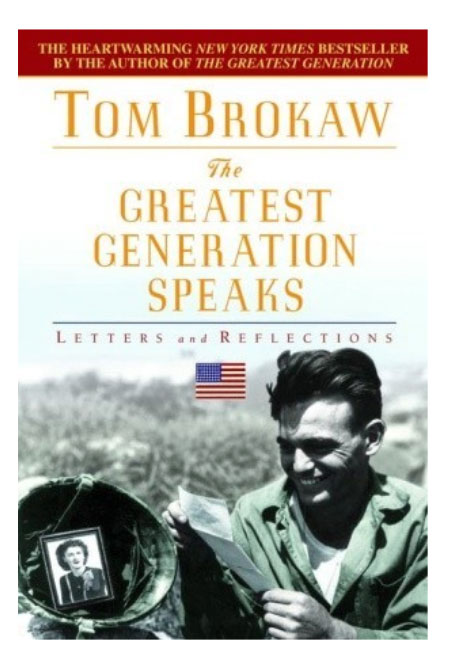 Another great choice when you're looking for a hero is The Greatest Generation Speaks: Letters and Reflections by Tom Brokaw. It is the voices of many who participated in WWII in various letters and accounts.  They are the personal stories of the soldiers who had to face unspeakable scenes.  They describe the fear of being in a foxhole and having mortar rounds hitting merely 2 feet away. Or the lone stealthy German soldier who dropped a grenade into their foxhole and the resulting damage.
Not all of the stories are about combat, battles, life and death heroes.  A photographer, Raymond Daum, discusses his experiences and Veronica Mackey Hulick shared her experiences with Navy WAVES (Women Accepted for Voluntary Emergency Service) as she and other women ran some of the first computers, cataloguing and creating intelligence for the armed services to utilize.  
This compilation of the stories of these heroic men and women will stay with you long after you put the book down.  They are truly our greatest generation and helped provide the comforts of life we enjoy today.  Both of these are available in Large Type in our library which make them easy on the eyes.  Come in and check us out at Scott County Public Library.  We think you'll be impressed!
Michael ~ michaels@scottpublib.org
---
Summer Time!
The name itself slides off my tongue with a sibilant murmur, and reminds me of the cool tender grass I would lie in as a girl, looking up through the trees and the dappling sunshine, letting my mind drift along with the breeze.  The school calendar gave a sense of holiness to this season, and the end of enforced learning initiated a sense of freedom when the mind was released to explore on its own.  I spent most of the day out of doors, in the quiet country area where I grew up; hanging out in the barn with the dusty scent of hay and horse, wandering along the creek in the "bottom field" (which was a bit daring as I wasn't supposed to be there unsupervised), or just generally running about in the large backyard, usually with a dog or cat at my heels.  But summertime was most of all the blessed time in which I could immerse myself fully and guilt-free in whatever reading material my heart desired.
I read voraciously all year, but there was something special about those relaxed weeks in the summer months when I didn't have to read something for someone else's agenda.  I was determined to read whatever I wanted the year around, but during the school months this often required reading after "lights out" by the scant illumination of a flashlight or 4 watt nightlight bulb – heaven knows how I have any eyes left at all.  Homework and after school activities interfered with my pleasure reading, not to mention the required reading my mother set for me as she guided me through the classics.  Summer represented a time when the pressure was off and I could feel relief wending through every brain cell.  The freedom to explore was a tangible force.  I don't know if it was simply the cessation of  looming deadlines and expectations, or whether it was delayed gratification, but the reading I consumed during the summers always tasted sweeter, was felt more deeply, and was better remembered.
There were horse books during the warm days of early childhood summers; Margarite Henry, Walter Farley's Black Stallion series, and one lovely summer in which I read Hold the Rein Free, a gift from my fourth grade teacher.  I attended riding camp through some of these summers and books always accompanied me, to be read and swapped with other campers for their equally alluring volumes.  I remember specifically A Horse for XYZ and Mary O'Hara's classics My Friend Flickaand Thunderhead traveling along in my footlocker, consumed in hot bunkhouses or under a tree.  The dining hall of our camp was located in an old historic house, with tempting bookshelves filled with deliciously scented old books lining the walls.  I always managed to sit near one of the shelves in a corner, where I could slip a mystery off the shelves and read during my weeks there, in between tennis lessons, long barn hours or splashes in the pool and lake.  I plowed through several Nancy Drews in such manner.
It wasn't all light reading – in fact it rarely was.  There was the summer I devoured Dickens and another in which I read nothing but Russian authors.  And there was the high school summer I immersed myself in the American Civil War via MacKinlay Kantor's Andersonville, an experience so searing I haven't repeated it.  Generally, I tend to cycle back and read my favorite books again at some point, but Andersonville has remained closed.  It was a shock to dive into that visceral, carnivorous world and re-emerge into a warm landscape where sprinklers whirred, lawn mowers distantly growled and the sun beat down on my towel-draped chair. I don't know if it was entirely the book itself, or just the time during which I read it, but it was summer and in my experience every book I tasted during those few months carried  an extra-intense flavor.
So as the days lengthen, and the sun warms more and the school calendars begin to wind down I send this wish out to everyone – go out and feel the grass, absorb the warmth, inhale the smells, the light and the sounds of this season, and taste the sweetness of literary freedom.
Melissa ~ melissa@scottpublib.org
Watch these and other videos from Adult Services on our YouTube Channel