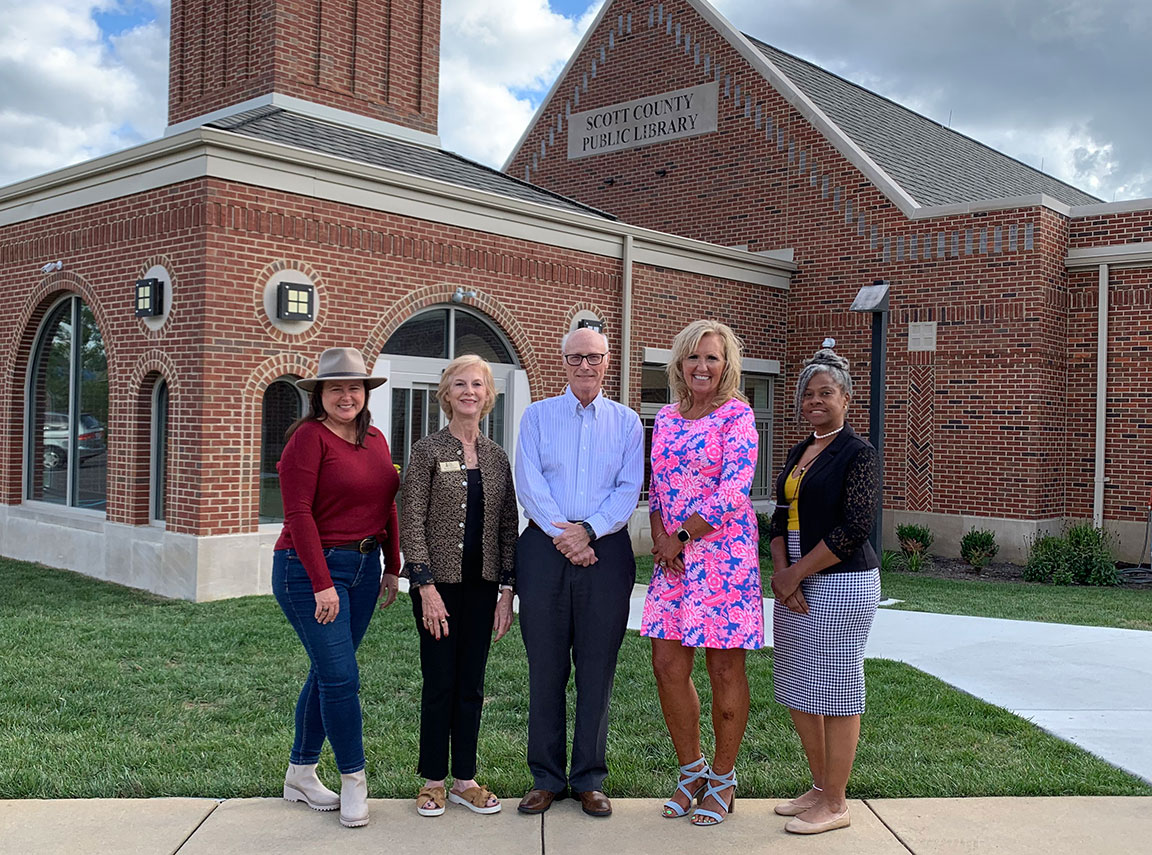 Five community volunteers serve as Scott County Public Library Trustees. As stewards of a taxpayer funded institution, they are responsible for financial oversight and short and long-term planning. Their four-year appointments are approved by the Scott County Judge-Executive and the Fiscal Court.
When there is a trustee vacancy, interested adults may complete the Trustee Application to indicate an interest to serve
The Scott County Public Library's Strategic Plan (2017-2022) was made to ensure quality library services continue, while meeting new goals identified by the community.
Current trustees
The Board of Trustees meets every second Tuesday of each month at 5:00 pm
Board Meeting Minutes