Special Collections/Archives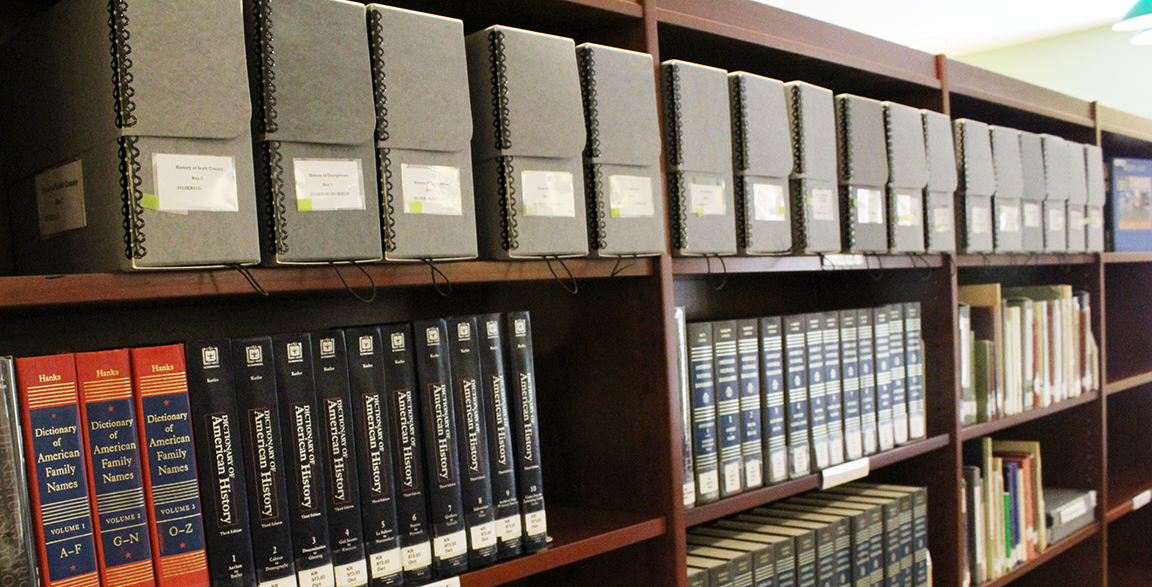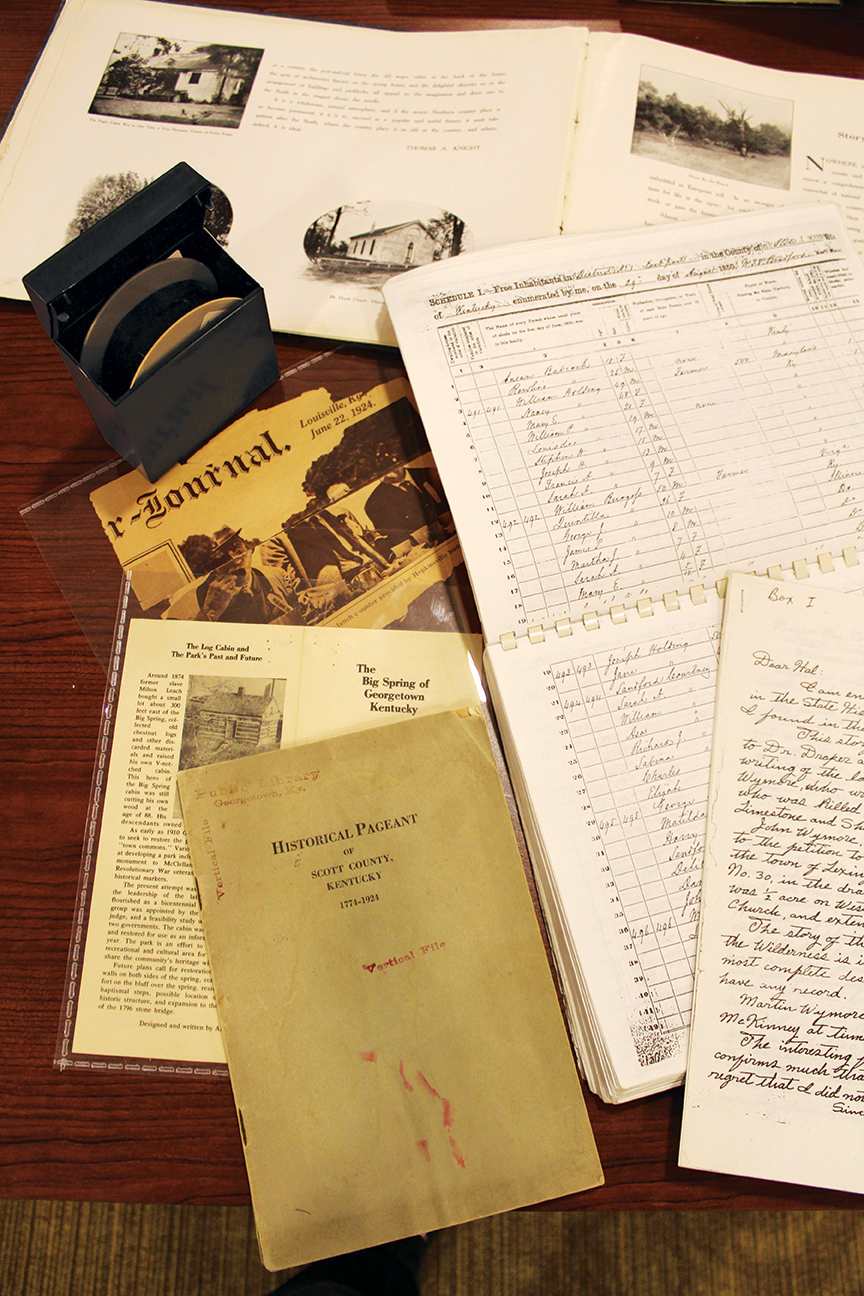 Special Collections includes items of a rare or fragile nature. The collection may include books, manuscripts, records, and personal papers. Because of the fragility of the items, special handling is required and is essential to the preservation of the item; therefore, copying on a copier is limited to library staff only. Patrons may copy using personal digital cameras, phone cameras, or personal wand scanners. To view items in our Special Collections requires patrons to complete a request form available in the Kentucky Room; all items will be viewed by patrons within the confines of the Kentucky Room. Patrons must be 18 years of age or minors accompanied by an adult to view Special Collection materials.
Boxed Local History Collection
Includes loose papers, pamphlets, manuscripts, records, and brochures. All of the items are sorted in boxes according to subject matter.
Town & Country Garden Club
Needlework Guild of America – Georgetown Chapter
Scott County Churches (2 boxes)
Scott County Health Department
History of Scott County (2 boxes)
History of Georgetown
Local History (3 boxes)
Local Miscellaneous
Local Genealogies and Family Histories
Funeral Notices – Tombstones and Graves
Kentucky History
Kentucky Literature (2 boxes)
The Breckinridge Family
Chamber of Commerce – Georgetown and Scott County
Family Files Collection
We have several cabinets with genealogy information on local surnames that have been donated to the library for family history research purposes. If you would like to donate a copy of your local family history to our Kentucky Room, please let us know. We will be happy to place it in our Family Files for other researchers to view and enjoy.
Archives
We have some rare books kept in our closed archives. To access these titles, please fill out the appointment request form below. Please bring a photo ID to the appointment.