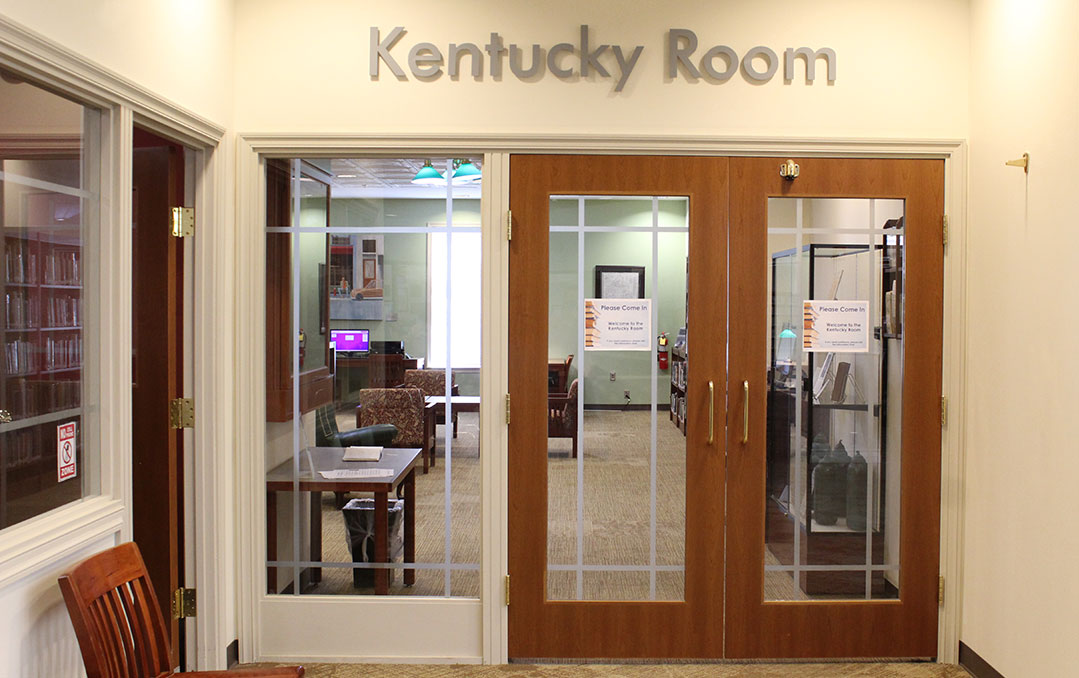 Kentucky Room Use Guidelines
For your safety and the safety of the collection.
Please do not bring food or drink (even water) into the Kentucky Room.  As this room houses archival materials and rare books, we ask that our patrons, even those not directly working with these items, to keep our collections safe from mold or pests.   

We encourage you to use a pencil and not ink pens when handling items in the Kentucky Room. Ink can damage the paper and is permanent.

Please be careful when handling the collections. Due to age, many of the books and papers require care when handling.

Please do not re-shelve books, files, or microfilm. Our staff will be glad to do that for you.

The copy fee is 10 cents per page for the microfilm and computer printouts. Please pay at the Circulation Desk.

You may take digital photos of items from your cellphone or digital device.

Computers in the Kentucky Room are for Local History or Genealogical research only. Public Internet computers are located in the main library.
The Preservation Station requires a library card (or guest pass) and to sign a waiver before use.  Please check in first with the Information Desk. Users must remain at the station while utilizing this equipment.
We will be happy to help with the materials or equipment found within.  Please visit our Information Desk for any assistance.