Science In Play2go brought to you by Kentucky Science Center
Join us throughout the summer for this Special Children's Exhibit from the KY Science Center. Big Blue Blocks, Giant Light-Bright, Roller Coaster Building, Hands-On Science and fun crafts. Exhibit runs June 4-August 28 in the Youth Department.

Kentucky Science Center's is excited to announce Science in Play2Go (SIP2Go), a miniature version of Kentucky Science Center's signature Science in Play exhibit, is now open at Scott County Public Library from June 4th through August 28th in the Youth Department!
The elements of the exhibit including creating your own rollercoaster, engineering with big blocks in Build Your World, or visiting the Shapes and Stuff Store – encourage open-ended thought, collaboration, and creativity – fundamental skills that provide the foundation for future learning.
The travelling exhibit is open to the community during normal library hours. Field trips and group visits to SIP2Go are encouraged! Groups, including schools and local community centers, may contact the library directly to arrange a visit. SIP2Go is designed to serve as a resource to the community, providing at-home activities for parents and caregivers to Do Science with children and tools to help facilitate early-childhood learning. 

Please call the library and ask for Youth Department to set up group visits to the exhibit at 502-863-3566.

With open-ended play, collaboration, and the opportunity to be creative, Science in Play2Go helps children become more confident, capable learners in their first years of school and then for life!
SIP2Go is provided

FREE

of charge to communities and participating libraries thanks to the support and partnership of the Kentucky Department for Libraries and Archives (KDLA).
Designed specifically for children ages 8 and under, SIP2Go is built around the twin concepts of open-ended play and "loose parts" – materials that can be reimagined in countless ways – allowing children to naturally develop 21st century learning and STEAM skills.
Opening Day of the KY Science Center Exhibit at SCPL
Great turnout for the opening. Listen to the patron's testimonials of the exhibit
Video Tour of the KY Science in play2go Exhibit at SCPL
Ms. Roseann takes you on a tour of this wonderful children's exhibit
Shop for Shapes
Imaginations and creativity through building shapes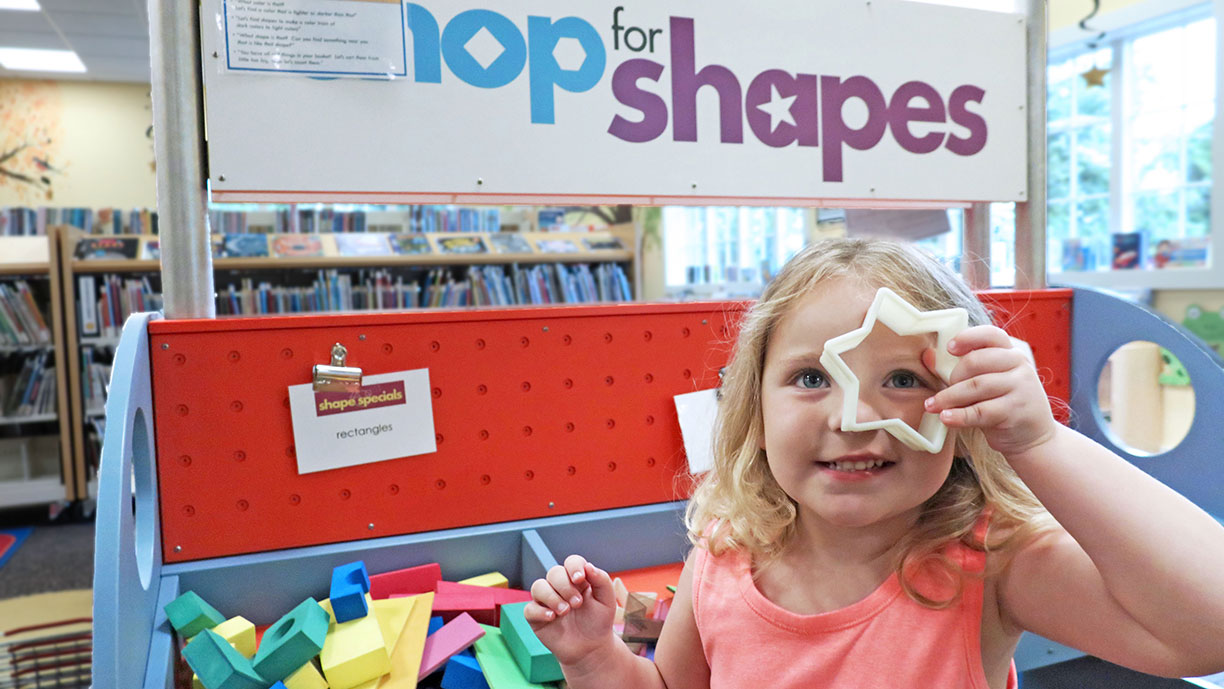 Big Blue Blocks
These fun building blocks are as big as their imagination and fun to be around
Roller Coaster Building
Your young scientist can design and test a roller coaster while exploring basic engineering and geometry concepts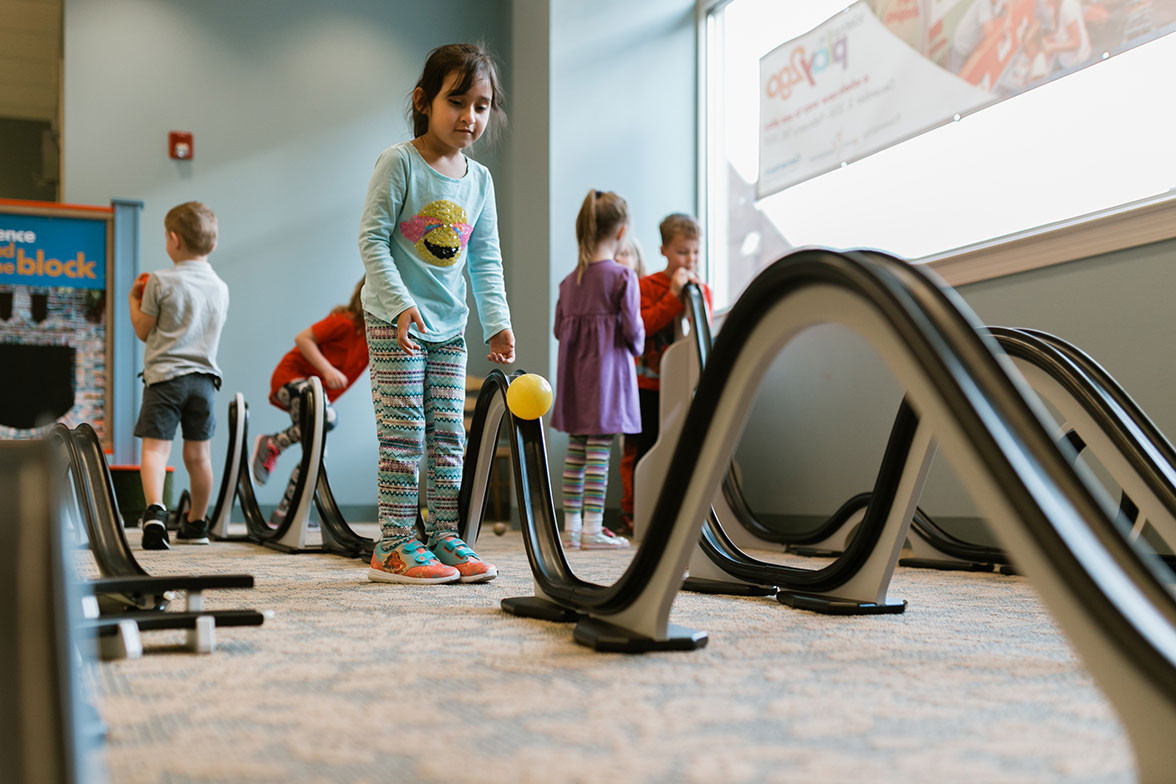 Giant Lite-Bright
Building patterns and pictures have never been so much fun with these giant Bright Lites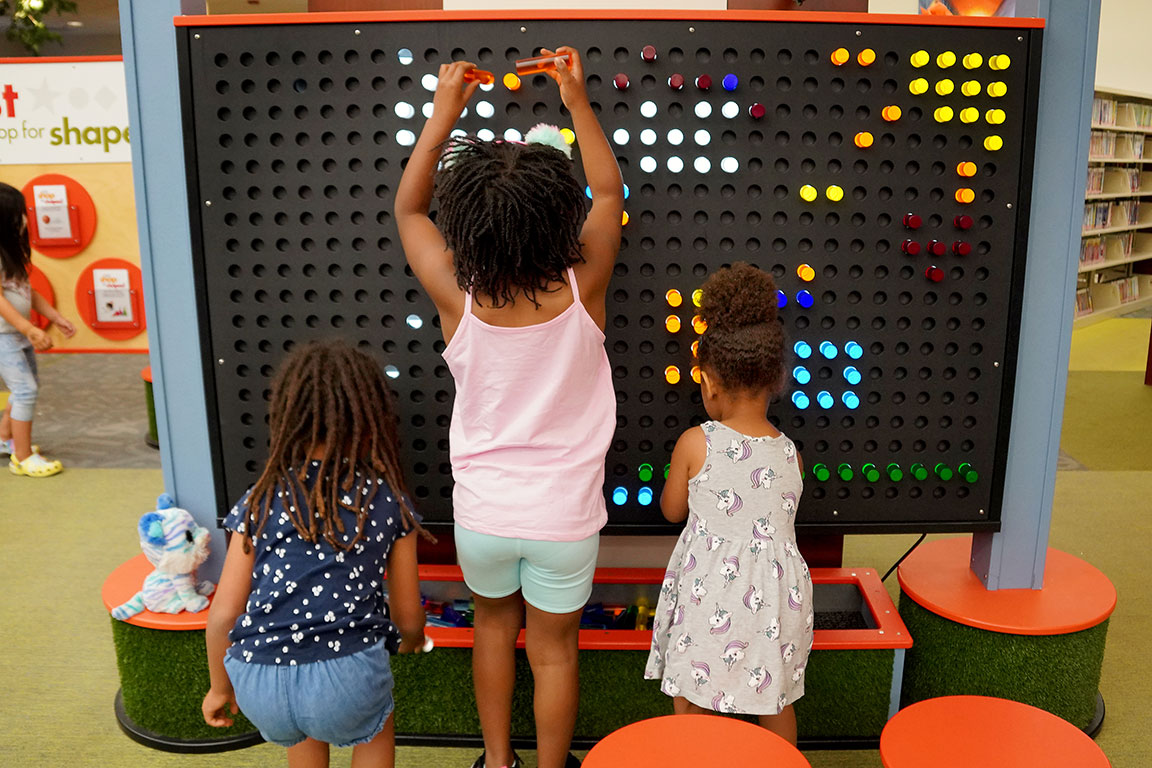 Science in Play2Go was developed to inspire curiosity, encourage problem solving, to give children the opportunity to learn by doing what they do best – play. Because it is rich in loose parts, the exhibit can be something different upon every visit, inviting creativity and experimentation. Parents are drawn in to participate, to play along with their children, and in so doing, return to their natural role as child's first teacher. The exhibit includes parent prompts and tips to assist them in engaging with their children in this learning rich experience. A perfect way, for all to PLAY…and learn.