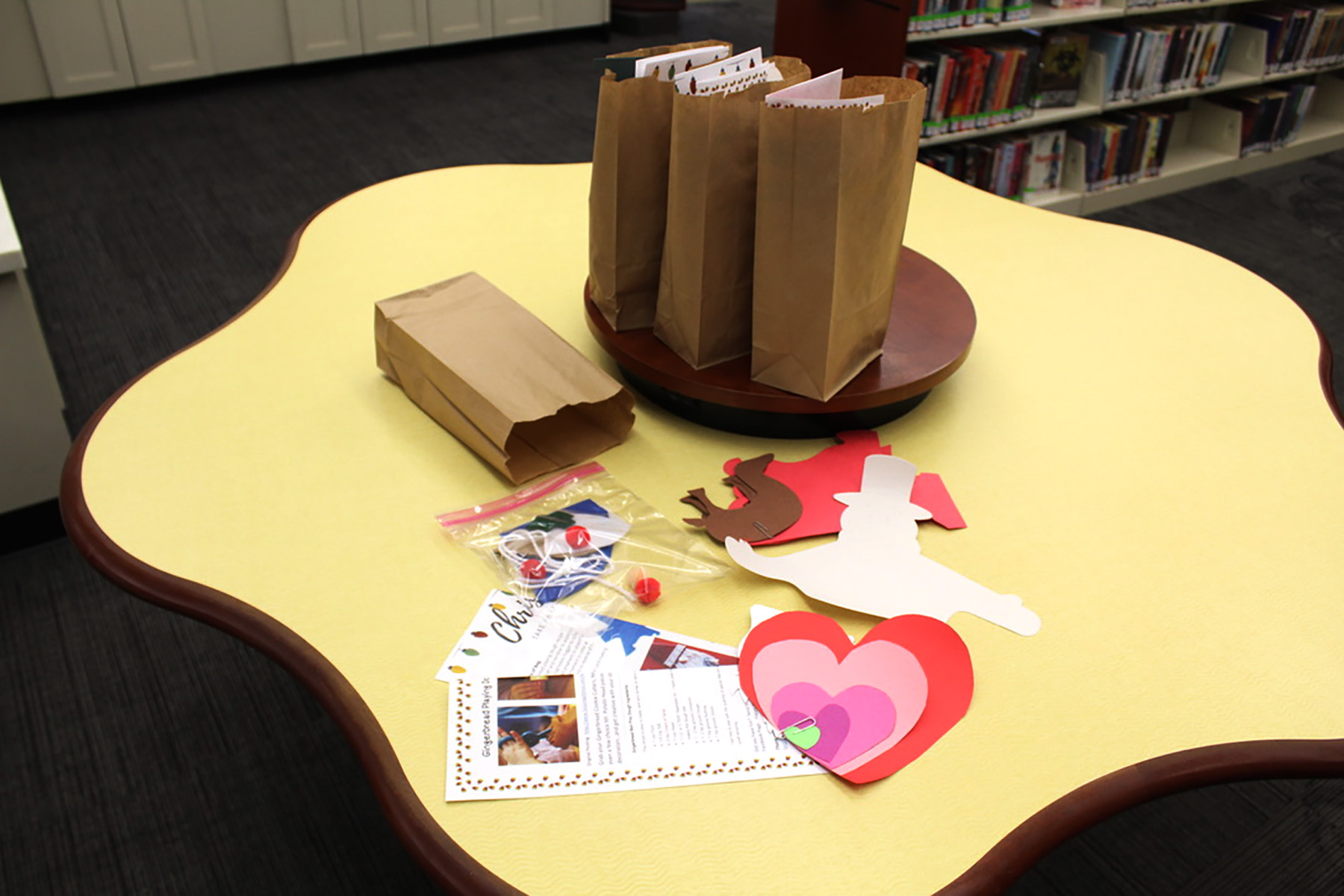 Needing a creative outlet? The Scott County Public Library is offering Take & Make Crafts for children, teens and adults. Supplies are free and often coordinate with a virtual program to show you how to construct your project. Take & Make Crafts are first come, first serve.
Check here for descriptions of each month's project and when the bags will be ready for pickup.
Do Science at HOME STEAM Kits
These take-home kits are to inspire families to work together at home through hands-on science! Each boxed kit on a theme (Science, Technology, Engineering, Art and Math) includes all you need to create three different projects. They are 1-per-family on a first-come basis. They are ideal for children in grades 3 through 8, and contain choking hazards, such as sewing needles, key rings, and other small parts. Each kit is FREE and is generously donated by the Kentucky Science Center through the efforts of the KY Department of Library and Archives.
Patrons: please note that by accepting a kit, you agree to answer a quick online survey about the content and materials to give KY Science Center your honest feedback. We thank you for your agreement and participation. High participation means we can apply for future grants and kits for this wonderful Scott County community. The Materials Master kit (available June 16th)  highlights material science through weaving, felting and embroidery. The Inventor's Lab kit (available July 5th) will include puppetry, automata and paper circuits Future kits will be announced via Facebook.  Video Tutorials are forthcoming to demonstrate all the kits and their contents.
Thank you for joining us this summer for our STEAM kit giveaways.  We hope you like them, and we'll see you at the library! Pick up kits at the Children's service desk.  No reservations. No Holds.
July
Dragons: Pick up beginning Thursday 7/1.
Tweens! Make sure you get a take and make bag full of dragon crafts and fun surprises! For tweens (ages 8-12) only, please!  FREE, while supplies last.  Grab one at the children's information desk!

Board Games: Pick-up beginning Sunday, 6/20
Teens! Make sure you grab a bag with everything you need to build your own board game! There will be a limited supply, for Teens ages 12-18 only please. FREE.  Grab one at the children's information desk or call (502) 863-3566 to request a bag for curbside pick-up.
July
Manga Club:
Pick-up beginning Wednesday, 7/14
Manga Club isn't back in person quite yet, but we made up a bag full of crafts and other items based around some of your favorite series! July's theme is shonen series (Demon Slayer, My Hero Academia, and similar titles).  FREE.  Grab one at the children's information desk or call (502) 863-3566 to request a bag for curbside pick-up.
July

Fairy Jar Lights: Pick-up beginning Monday, 7/5. 
Sprinkle a little magic into your summer with these pretty lights to place anywhere in your home or outside for a magical evening.  Join library assistant Amanda at 4 pm on Facebook as she shows you how to make your own mod podge and these fun decorations.  Kits containing most materials for this project will be available at the Information Desk.
Need more information on Adult Take & Make bags? Email Melissa at Melissa@scottpublib.org.