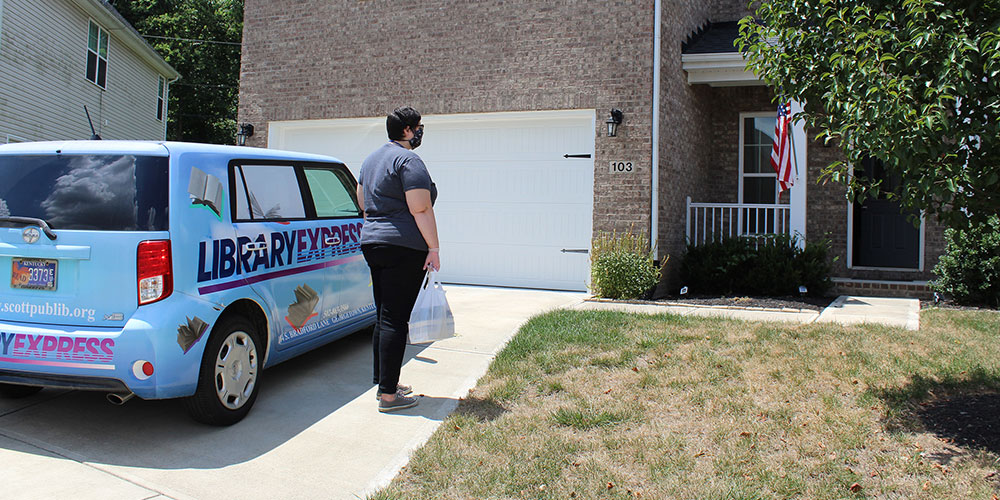 Scott County Public Library Now Offering Porch Delivery Service!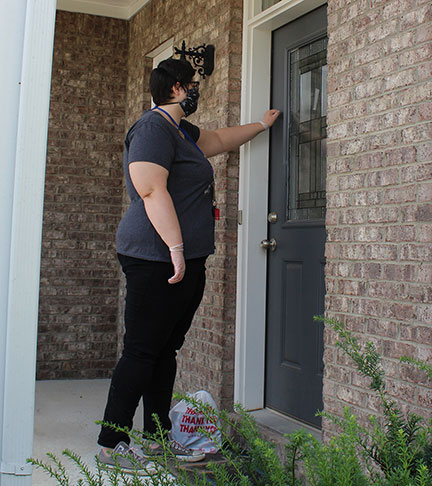 Are you unable to get to the library safely? The Scott County Public Library Outreach Services Department is excited to announce their new Porch Delivery Service. Patrons who are unable to visit the library due to age, illness, injury, or hospital recoveries can now have library materials such as books, audiobooks, CDs, & DVDs delivered to their homes. 
SCPL Outreach Manager, Mercedes shares, "We understand that those designated as vulnerable populations by the CDC or those who are caretakers to vulnerable individuals, have a more difficult time getting to the library. Our Porch Delivery Service is contactless and our staff wear gloves and masks when delivering items to your front door." 
For any questions or to set up a delivery of library materials, please call the Scott County Public Library at: (502) 863-3566
Library Express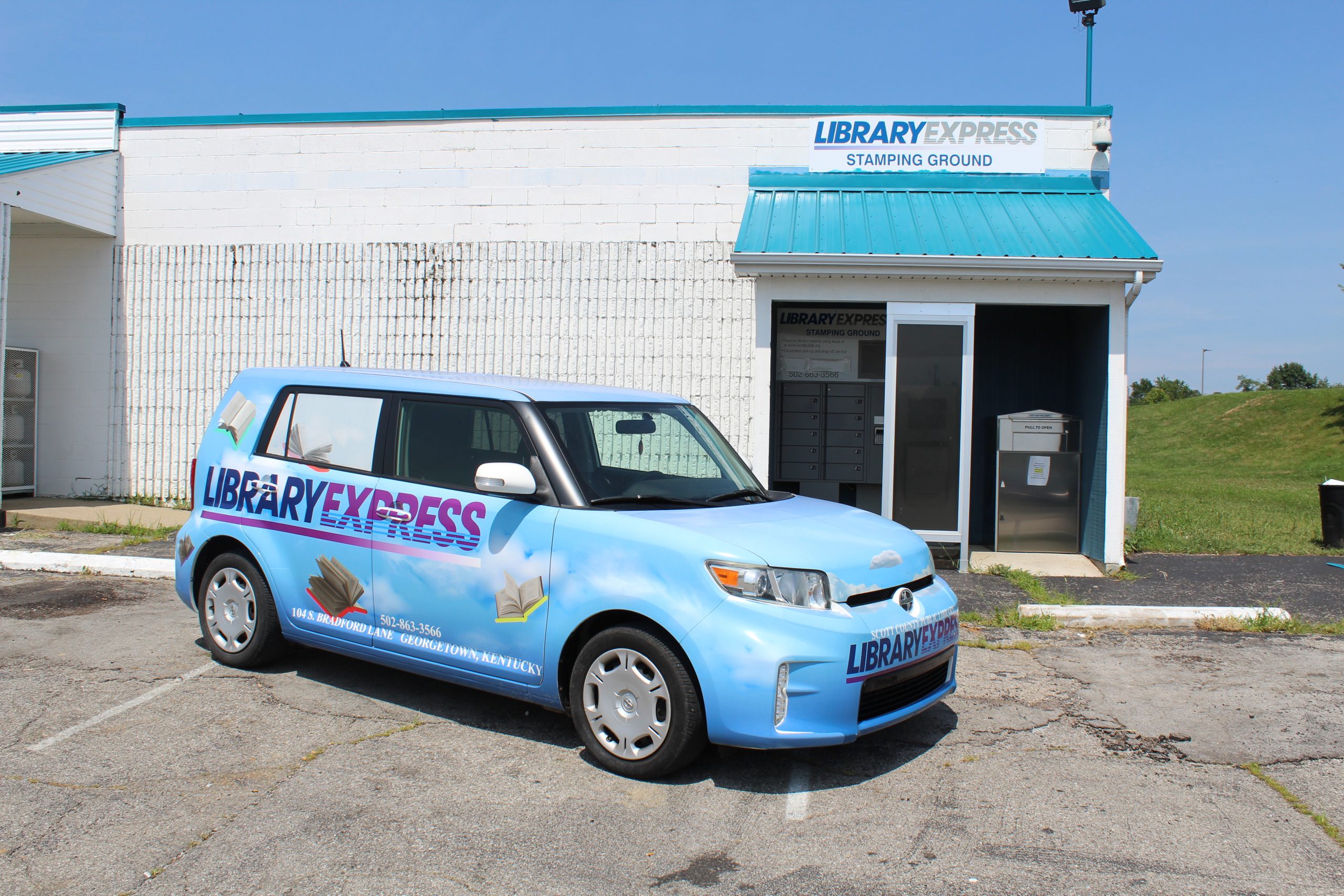 "Library Express" courier stations are located in Sadieville and Stamping Ground.
Patrons may return items in the book drop that is located at 131 Springview Drive in Stamping Ground.
Similarly, a book drop is available in Sadieville adjacent to City Hall at 605 Pike Street. In addition, lockers are provided for patrons to pick up library materials on Mondays and Fridays after 6 p.m. in Sadieville.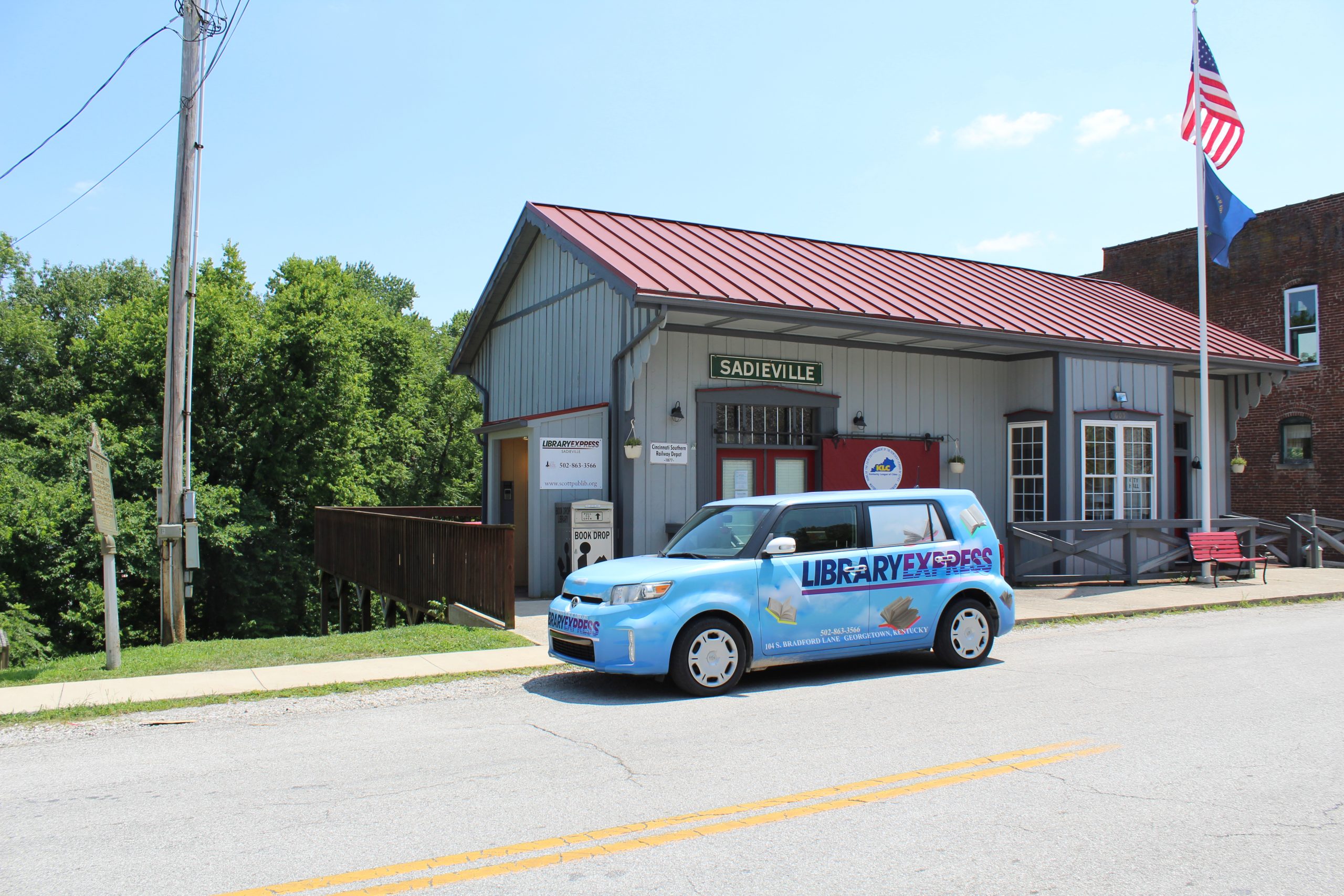 Here's how it works: Place items on hold and indicate that the pick-up location is Sadieville. The library will notify you when the items have been delivered to the lockers, and you will have two days to collect them. You will open the locker using the last five digits of your library card number and then press ENTER.
Sadieville City Hall, 605 Pike Street, Sadieville, KY
Stamping Ground Book Drop, 131 Springview Drive, Stamping Ground, KY
Bookmobile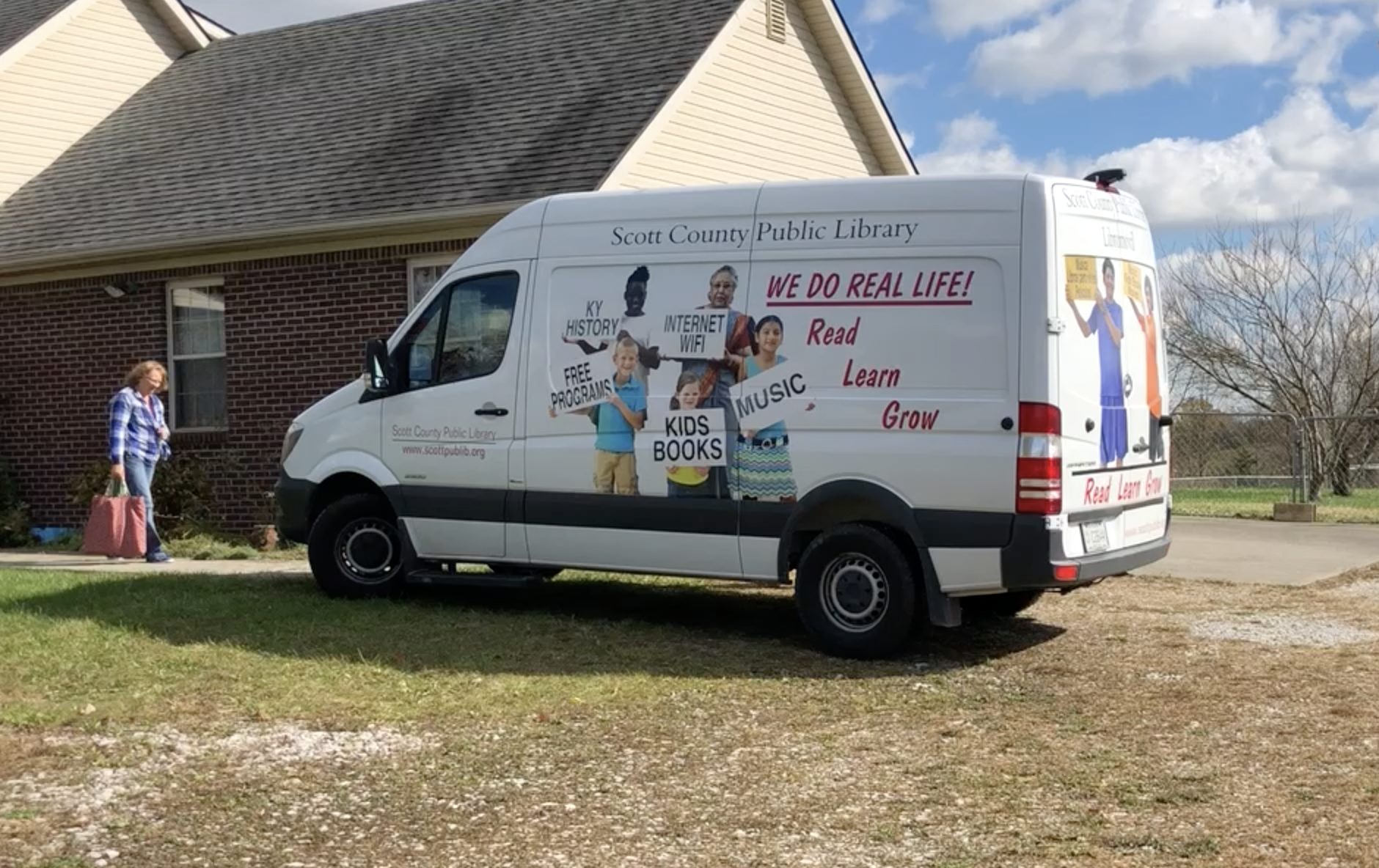 SCPL also operates a traditional bookmobile that travels throughout Scott County on a regular schedule. It carries a wide variety of materials available for checkout, and offers computer use for accessing the Internet and the SCPL catalog. Patrons may also apply for library cards when they visit the bookmobile.
Bookmobile stops may be cancelled due to holidays, vehicle maintenance, or inclement weather.
Contact Outreach Services
The Scott County Public Library Outreach Services Department increases access to materials and services for patrons who are unable to easily visit the library. They are committed to creating meaningful experiences by visiting schools and childcare facilities, providing homebound services, supporting community organizations, and supplying materials to residential care centers. For more information, please call the library (502-863-3566) and ask to speak to a member of the Outreach Services team. Email the Outreach Services Manager