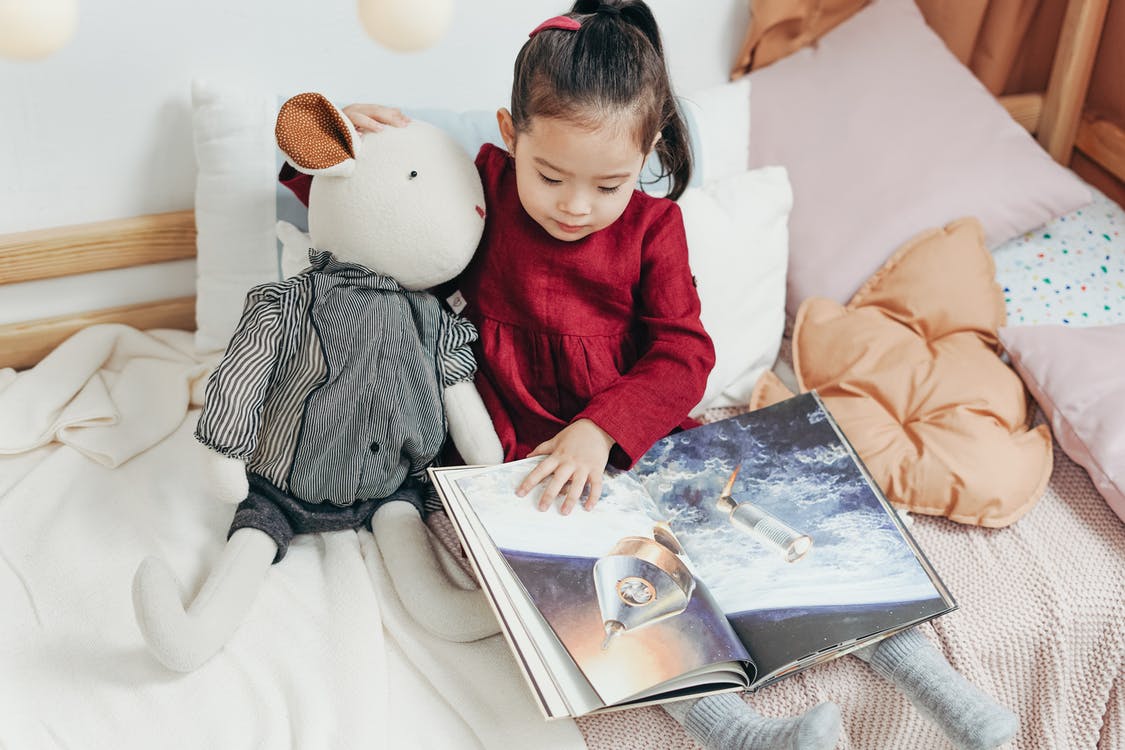 Explore each picture, taking turns with your child. Use your child's finger and begin pointing out the things on the page. Such as pictures, people, characters, and situations. Look at colors, shapes, moods, or the pages. At first, you may want to suggest words to start the story.
Talk about what you see with your child. Ask questions and use words to label and describe what you see. Expand on what your child says. You can do this by adding more anticipation by asking questions like, "What do you think will happen next?" or "How would you do it?" Make connections to your child's world by asking about the times when he or she has experienced something similar.
Tell the story. If your child needs some encouragement, use storytelling techniques to get the story started and let your child take it from there. Teach them about Story Sequence: beginning, middle and end. Struggle and resolution.
Inspire writing. Rewrite the story in your own way, with a different ending or characters. Have fun creating your very own stories!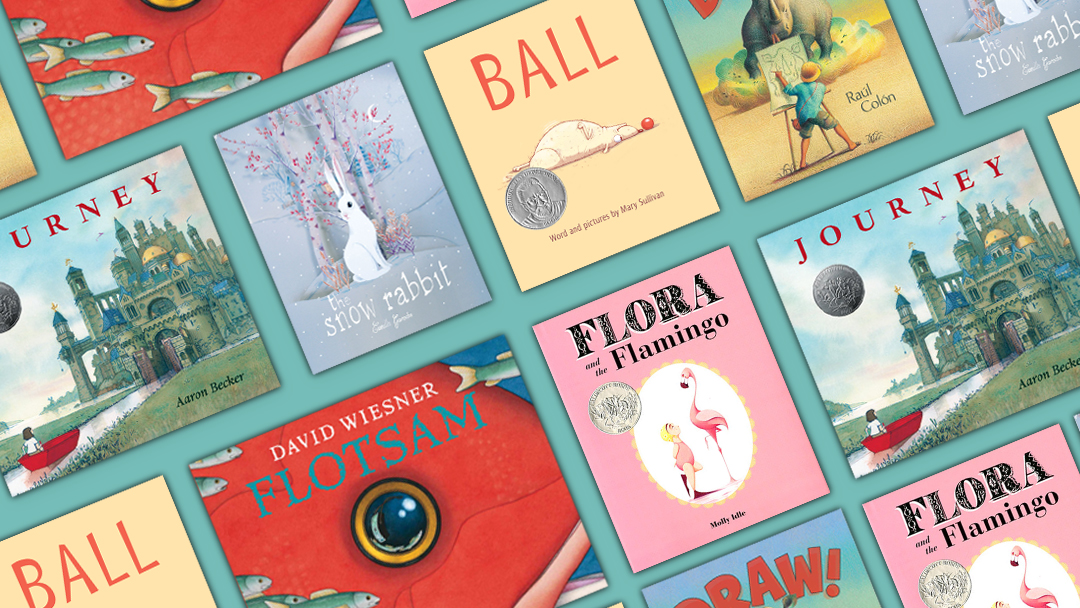 Here is a list of AMAZING wordless picture books:
Ball by Mary Sullivan
In this close-to-wordless picture book, we see a dog's day-to-day struggle with trying to find a partner to just throw the BALL.
Draw! By Raúl Colón
Based on his own childhood, beloved and award-winning artist Raul Colon's wordless book is about the limitless nature of creativity and imagination.
Flora and the Flamingo by Molly Schaar Idle
In this wordless book with lift-the-flaps, a flamingo and a girl explore the trials and joys of friendship through an elaborate synchronized dance.
Flotsam by David Wiesner
A day at the beach is the springboard into a wildly imaginative exploration of the mysteries of the deep, and of the qualities that enable us to witness these wonders and delight in them.
Journey by Aaron Becker
Follow a girl on an elaborate flight of fancy in a wondrously illustrated, wordless picture book about self-determination — and unexpected friendship.
The Snow Rabbit
A gorgeous story about two sisters and one special night in this delightful picture book.