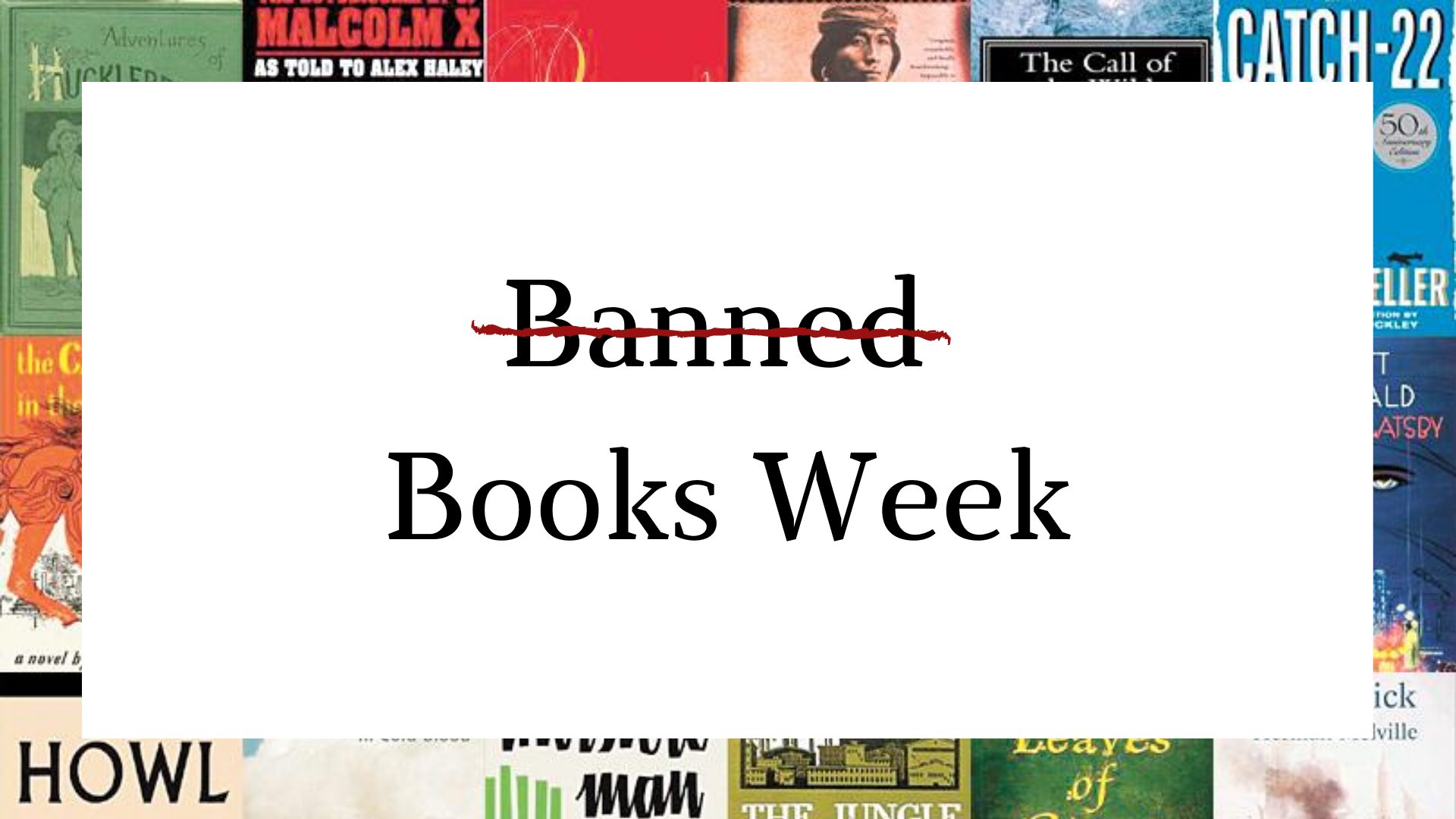 The Scott County Public Library invites you to celebrate Banned Books Week through September 27 – October 3, 2020. The American Library Association sponsors this event each year to recognize the freedom to read. Banned Books Week brings together readers in support of expressing ideas that might be considered unconventional or unpopular, and to draw attention to the harms of censorship.
"Books can help young people and readers of all ages explore worlds, lives, and experiences beyond their own," says Nora Pelizzari, director of communications for the National Coalition Against Censorship.
Banned books have remained available thanks to the efforts of librarians, teachers, students, and community members who stand up and speak out for the freedom to read.
Here is a small list of classic books that have been challenged in the past:
1984 by George Orwell
Challenged in the Jackson County, FL (1981) because Orwell's novel was seen as "pro-communist and contained explicit sexual matter."
The Awakening by Kate Chopin
First published in 1899, this novel so disturbed critics and the public that it was banished for decades afterward.
Beloved by Toni Morrison
Pulled from the senior Advanced Placement (AP) English class at Eastern High School in Louisville, KY (2007) because two parents complained that the Pulitzer Prize-winning novel about slavery depicted inappropriate topics.
The Catcher in the Rye by JD Salinger
Challenged, but retained on the shelves of Limestone County, AL school district (2000) despite objections about the book's foul language.
The Color Purple by Alice Walker
Challenged by a summer youth program reading assignment in Chattanooga, TN (1989) because of its language and "explicitness."
The Grapes of Wrath by John Steinbeck
Banned in Kern County CA, the scene of Steinbeck's novel (1939).
The Great Gatsby by F. Scott Fitzgerald
Challenged at the Baptist College in Charleston, SC (1987) because of "language and sexual references" in the book.
To Kill a Mockingbird by Harper Lee
Challenged in the Vernon Verona Sherill, NY School District (1980) as a "filthy, trashy novel."
The Lord of the Flies by William Golding
Challenged at the Owen, NV High School (1981) because the book is "demoralizing inasmuch as it implies that man is little more than an animal."
Ulysses by James Joyce
Burned in the U.S. (1918), Ireland (1922), Canada (1922), England (1923), and banned in England (1929).